Samsung Galaxy Tab 10.1 ban lifted across Europe, except Germany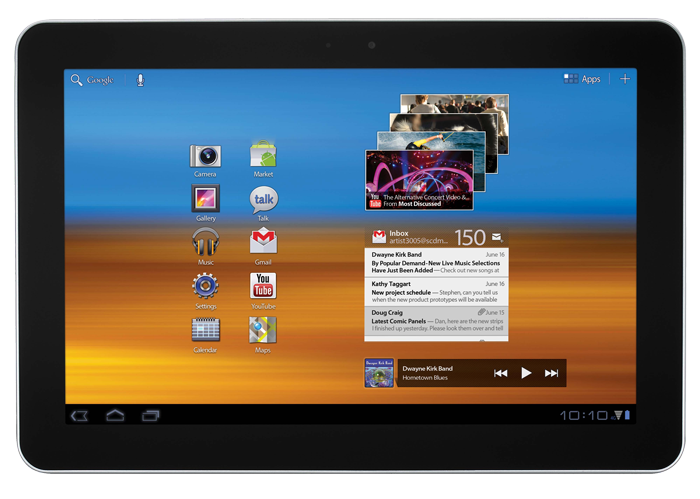 A German court has reversed its decision from last week and partly lifted the ban on sales of the Samsung Galaxy Tab 10.1 in Europe, because it is unclear whether the court has the authority to impose the injunction outside of Germany.
The Dusseldorf regional court made the announcement that the ban would be lifted for countries outside of Germany on Tuesday, but sales of the tablet are still barred in the court's home country, according to The Wall Street Journal. A court spokesman reportedly said it's unclear whether the court can ban Samsung, a South Korean company, from selling goods outside of Germany.
However, Samsung's German-based operations are still barred from selling the device throughout the entire European Union, including the Netherlands. Samsung, in a statement, said it welcomed the court's decision.
The reversal comes just one week after the German court blocked the sale of Samsung's new Galaxy Tab 10.1 across the European Union for alleged patent violations. A judge in the Regional Court of Dusseldorf found that the touchscreen tablet infringed on the patented design of the iPad 2.
Prior to the ban, the device had gone on sale in the U.K., but the initial decision meant Samsung would have to remove it from store shelves and cease marketing it in Britain. But Tuesday's reversal would suggest that Samsung can once again begin selling the Galaxy Tab 10.1 in the U.K. and other countries outside of Germany in Europe.
The Galaxy Tab 10.1 remains banned in Australia, where a local court also found that the device could be in violation of Apple's patented design for the iPad 2. As a result, Samsung was forced to delay the launch of its new tablet in Australia until the legal dispute can be resolved.
The legal spat between Apple and Samsung began in April, when Apple sued Samsung in the U.S. and accused the company of violating patents relating to the iPhone and iPad. Samsung has responded in kind with its own patent infringement suits against Apple.
Separate lawsuits filed by each company with the U.S. International Trade Commission have asked that each others' products be banned from importation because of alleged patent infringement. But the ITC has not taken to such drastic measures in America.