Apple nears trial production of high-res iPad 3 coming in early 2012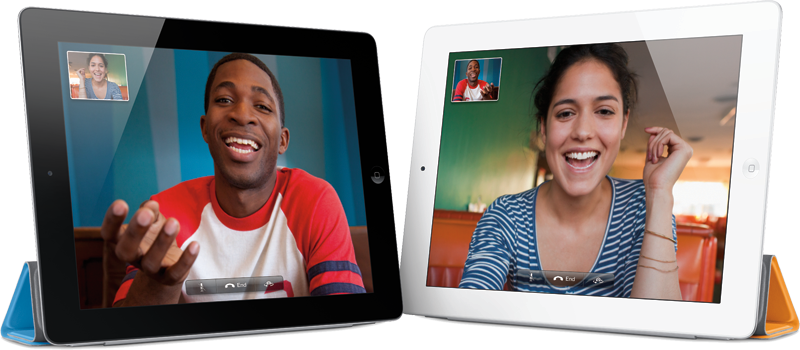 AppleInsider is supported by its audience and may earn commission as an Amazon Associate and affiliate partner on qualifying purchases. These affiliate partnerships do not influence our editorial content.
Apple is aligning with its far eastern component suppliers and manufacturers for a trial production of a high-resolution, third-generation iPad ahead of a planned launch in 2012, as the electronic maker looks to continue to outpace would-be rivals in the high-stakes tablet space, according to the Wall Street Journal.
Citing people familiar with the matter, the financial paper said the Cupertino-based company has already begun receiving "chips" and 9.7-inch, high-resolution displays that feature a resolution of 2048 by1536 for a trial production of 1.5 million iPad 3s set to begin in October.
"Suppliers will ramp up production and try to improve the yield rate for the new iPad in the fourth quarter before its official launch in early 2012," one of the people familiar with the matter said.
While the Journal provided no further details, its findings are consistent with those of Concord Securities analyst Ming-Chi Kuo, who similarly told AppleInsider last month that his industry checks turned up strong evidence of a new iPad hitting the manufacturing lines sometime in the fourth quarter of 2011. He warned, however, that it was unclear when Apple planned to introduce it to market.
Kuo as early as February reported that Apple's iPad 3 would incorporate a 9.7 inch IPS panel with FFS (fringe-field switching) technology, which enables a wider viewing angle and clearer visual quality in direct sunlight.
According to the analyst, Apple originally hoped to include the so-called iPad Retina Display in the iPad 2 but aborted the plan due to limited manufacturing yield rates. "At this point," Kuo said in January, "making a high resolution and bright IPS/FFS panel is not easy and the production volume and cost couldn't meet Apple's requirements."
With the debut of a 2048x1536 resolution iPad, Apple's tablet devices will sport a resolution higher than the company's largest 17 inch MacBook Pro and in the ballpark of its 27 inch, 2560x1440 LED Cinema Display, which the company promotes as "supersized" and "huge," with an "astonishing" resolution.
Having created a user interface that works well on a 9.7 inch display from the tablet's inception, Apple freed itself to dramatically boost the iPad's resolution independently of its screen size in order to deliver a very realistic depiction of photos, ebooks, documents, videos, and dynamic content that users navigate via touch while holding the display at distance where pixel density is readily noticeable.
The high-density displays will present existing iPad apps (ranging from Netfllix to NPR) at full fidelity while allowing optimized apps to draw images, text and other content with razor sharp detail at a pixel density where individual dots begin to vanish from view, exactly like iPhone 4.
And because Apple has designed the iPad user interface from the ground up to be resolution independent, doubling the resolution doesn't have the same drawbacks involved with boosting pixel density on desktop or notebook systems. With a resolution nearing the retina's detail threshold, iPad 3 can deliver a user interface capable of exceptional quality, without demanding higher quality video sources than currently exist.
At the same time, photographers and anyone else who deals with detailed images, ranging from X-rays and MRI images to detailed PDF renderings and 3D architectural models, will benefit from the resolution boost because it will simply be there to use. Even users with basic needs for iWork productivity apps, browsing the web, and playing puzzle games will benefit from razor sharp rendering of text (that iOS is capable of doing automatically) and enhancements third party developers make to their custom graphic assets (which are easy to add to existing apps).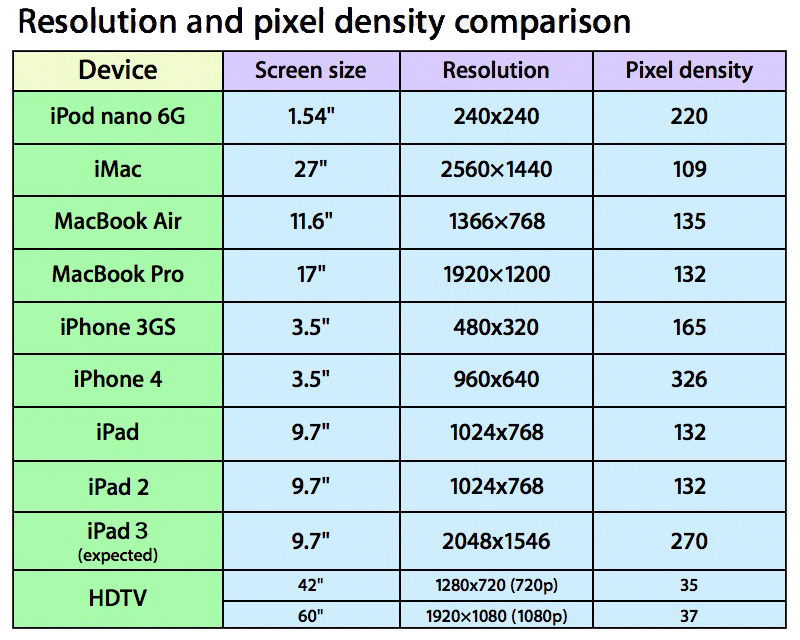 The resolution independent design of iOS will also allow Apple to potentially sell both a new iPad 3 with a very high resolution alongside existing iPad 2s at a low price tier if it so chooses, without causing fragmentation issues for developers or users. The same apps can run seamlessly on both, supplying normal or double resolution graphic assets as needed to take full advantage of the new screens while still working normally on existing models.
Ahead of October's trial production of the iPad 3, Apple earlier this month begun trial production of its proprietary A6 mobile processor that's expected to power the iPad 3 and, eventually, the iPhone 6. A report from the Taiwan Economic News earlier this month singled out Taiwan Semiconductor Manufacturing Co. as the new manufacturer of the chip, reportedly snagging a role formally filled by Samsung.
The ARM-based A6 is said to incorporate TSMC's 28-nanometer process and 3D stacking technology. The chipmaker's "silicon interposer" and "bump on trace" methods are also said to be utilized in the next-generation chip, which is scheduled to be finalized in the first quarter of 2012.