Intel also hearing rumors Apple testing MacBooks based on own A-series chip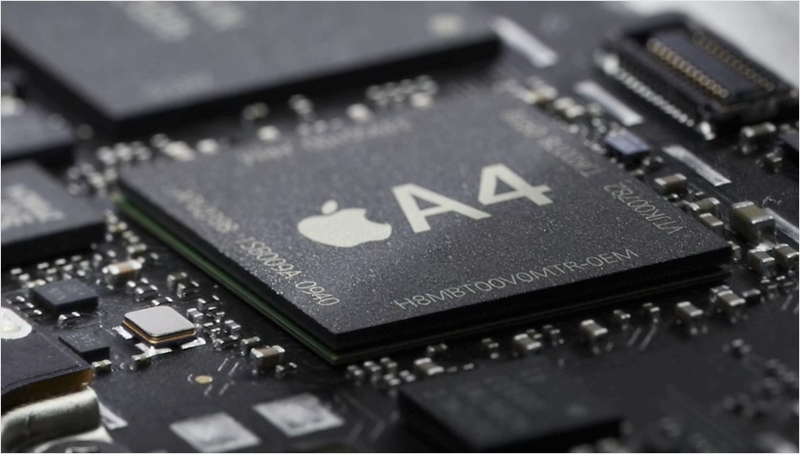 An Intel executive said this week it would be foolish to ignore reports that Apple is considering switching some of its Macs away from Intel's mainstream processors and towards its own A-series of mobile chips because it's been hearing the same rumors.
Asked about ARM and Apple's potential use of its A series of ARM processors in future MacBooks, Greg Welch, director of Intel's Ultrabook group, told CNet News.com that the chip maker is taking the threat seriously, and hopes to continue to innovate its way into Apple's product portfolio.
"We hear the same rumors and it would be remiss of us to be dismissive," he said. "We endeavor to innovate so they'll continue to look to us as a supplier."
The comment, which came at the end of a Q&A session on Intel's fledgeling Ultrabook slim notebook initiative, appears to lend support to claims from a few months ago that Apple built a test Thunderbolt MacBook Air around the same A5 chip found in the iPad 2 and found that the system performed "better than expected."
For Apple, a move away from generally-available, off-the-shelf CPUs and towards its own breed of proprietary designs would not only afford it more control over product release schedules and its intellectual property, but it would also pave the way for the Mac maker to introduce new patent-protected features on its Mac line that rivals would have trouble reproducing for their own designs.
Similarly, the company wouldn't need to compete with competitors for its supply of processors and would have more flexibility to fine-tune battery and overall performance, delivering even more of the features to the Mac line that have seen its iOS devices top the ranks of consumer satisfaction surveys for years.
Through its acquisitions of Intrinsity and P.A. Semi, Apple last year introduced the its first ARM-based A-series chip — the A4 — inside its iPad and iPhone 4. It then rapidly followed up earlier this year with the iPad 2's

">A5-chip

, which features dual-core graphics and processor cores. An A6 chip expected to power the iPad 3 in early 2012 has just entered trial production, though no details on its design have yet to surface.