Samsung again delays Australian Galaxy Tab 10.1 launch in Apple suit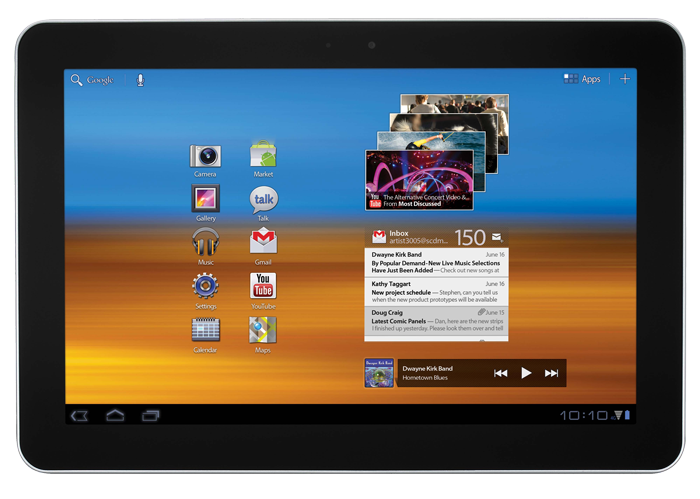 AppleInsider is supported by its audience and may earn commission as an Amazon Associate and affiliate partner on qualifying purchases. These affiliate partnerships do not influence our editorial content.
Samsung and Apple returned to court in their ongoing patent infringement dispute Monday in Australia, and Samsung agreed to once again delay the launch of its Galaxy Tab 10.1, this time through at least Sept. 30.
While the launch of the Galaxy Tab 10.1 down under has been delayed yet again, Samsung also gave indication it intends to fight back with a cross-claim accusing Apple's iPad of patent infringement, according to The Sydney Morning Herald. As part of the ongoing dispute, Samsung will not sell or advertise the Galaxy Tab 10.1 before September 30.
Earlier this month, Apple's patent infringement claims forced Samsung to delay the launch of its new touchscreen tablet in Australia. But the company hoped that a modified version of the device would avoid any potential infringement claims.
However, lawyers representing Apple reportedly told the court that last week Samsung delivered three samples of a modified Galaxy Tab 10.1, and the company felt those devices still infringed on patents owned by Apple.
"Apple's counsel said that while the modified version had 'some reduced functionality,' it 'will still infringe,'" the report said. "They sought orders from the court re-affirming the previous block on sales of the US model and asked for a new order to prevent the sale of the Australian version at least until a hearing can take place at teh end of September."
The Galaxy Tab 10.1 was originally set to launch on Sept. 12, but Justice Annabelle Bennett questioned why the company would launch the product on that date with the chance of it being pulled from shelves only a few weeks later. Samsung's lawyers then agreed to delay the launch until at least Sept. 30.
Apple is scheduled to provide a comprehensive statement of facts on Sept. 5, and Samsung will provide a counter to that on Sept. 16. A formal hearing in the case is scheduled to take place on Sept. 26 and 29.
In addition to Australia, sales of the Galaxy Tab 10.1 have also been barred in Germany due to Apple's patent infringement claims. Samsung's Galaxy Smartphones were also banned from sale across the European Union.
Apple first sued Samsung in April, accusing its rival of copying the look and feel of its popular iPhone and iPad products. Samsung has fired back with its own patent infringement allegations, and the legal battle has since spread across the globe. Last week, a California court decided Apple's patent infringement suit against Samsung will start on July 30, 2012.