Apple acquiesces, resumes sales of $999 Final Cut Studio [u]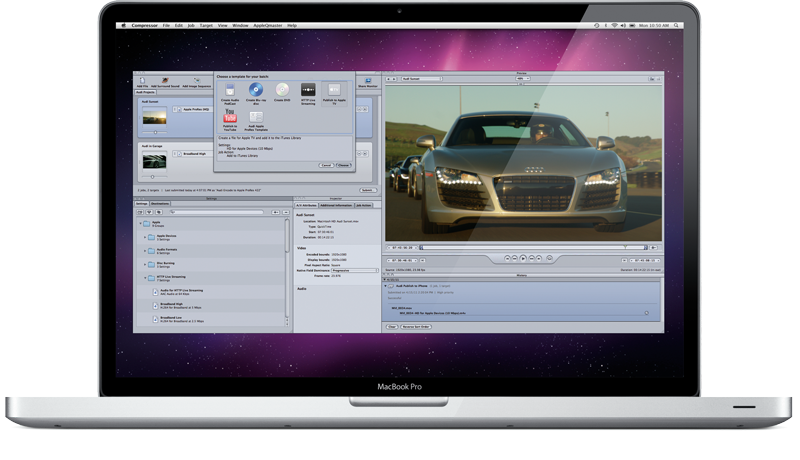 After seeing a strong user backlash against Final Cut Pro X, Apple has caved to pressure from the video editing community and resumed sales of Final Cut Studio, though it is currently only available over the phone [updated with response from Apple].
Update: "As we've done before with many end-of-life software products, we have a limited quantity of FInal Cut Studio still available through Apple telesales to customers who need them for ongoing projects," an Apple spokesperson has told The Loop.
A person familiar with the matter told AppleInsider earlier this week that Apple had issued an internal note stating that Final Cut Studio, part number MB642Z/A, is again available for sale. "It is only available through the internal store via telesales," the tipster added.
However, calls placed to Apple by AppleInsider showed that not all sales staff have received the memo, as there appears to be some internal confusion over the status of the software. Multiple representatives for the company said on Thursday that Final Cut Studio is ineligible for purchase, while one member of the sales team did confirm that the legacy software is indeed available, but only over the phone, for $999.
That staff member also contradicted separate reports by saying there is no educational version available.
The Cupertino, Calif., company said in July that it was looking into the legal issues behind offering the previous version of Final Cut Pro for sale. At the time, the company had also said that Final Cut Studio was discontinued.
Apple released Final Cut Pro X exclusively on the Mac App Store in June, calling it a jaw-dropping and revolutionary update. But, many users, including a number of prominent industry professionals, quickly criticized the application for missing features and incompatibility with Final Cut Pro 7. Some have dubbed the release "iMovie Pro," complaining that it is unusable in many professional settings.
Several customers have reported receiving refunds after informing Apple that the software was unsuitable for their post-production needs.
AppleInsider exclusively reported last May that Apple was scaling the Final Cut product line to better target mainstream "prosumers," rather than high-end professionals. Apple quickly responded that the next version of Final Cut would be "awesome" and that "pro customers are going to love it."
The company even went so far as to invite a select group of professionals to preview Final Cut Pro X. However, some of those professionals have appeared to be vocal critics of the software upon its release.
AppleInsider has affiliate partnerships and may earn commission on products purchased through affiliate links. These partnerships do not influence our editorial content.