Briefly: AAC supplying iPhone 5 parts; Icon speculation; iTunes Match beta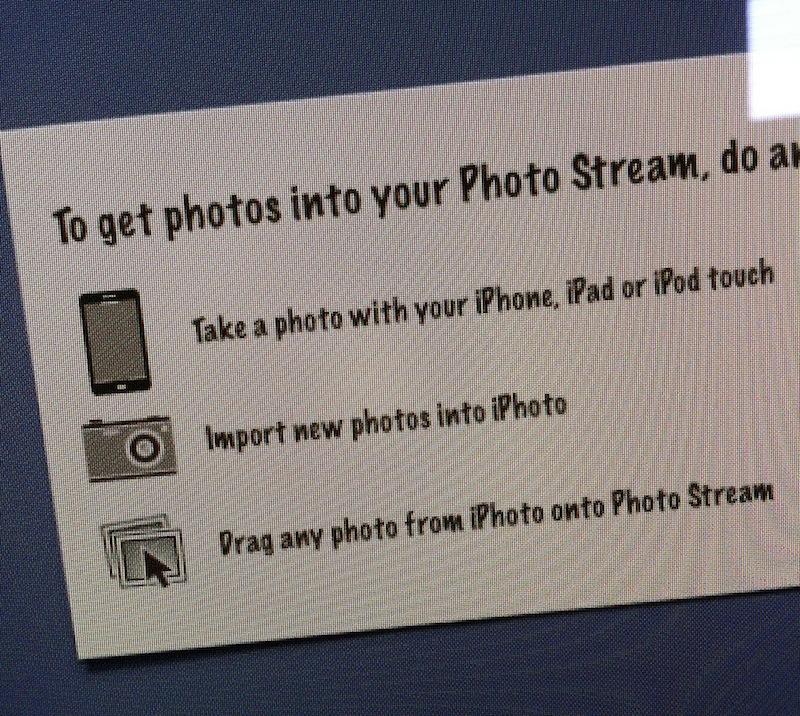 AppleInsider is supported by its audience and may earn commission as an Amazon Associate and affiliate partner on qualifying purchases. These affiliate partnerships do not influence our editorial content.
Supplier AAC has confirmed that it is providing parts for the next-generation iPhone, while an icon for the iPhone in a recent beta build of iPhoto has prompted speculation that Apple will change the screen size on the next iPhone. Also, Apple has closed the initial developer beta for the iTunes Match service just days after launching it.
As noted by Bloomberg, Shenzhen, China-based AAC Technologies Holdings said Wednesday that it is "one of the suppliers" for Apple's next-generation iPhone, often referred to as the iPhone 5.
Richard Mok, who serves as chief financial officer for the supplier, also added that the company is "ready" to ship components for Apple's next iPad. AAC began shipping mini-speakers components for the iPad 2 last month.
"The quality and reliability of our products satisfy the requirements of Apple," Mok said in an interview. "Naturally we have a good opportunity to supply them for their next-generation phone."
As is to be expected, the executive was unable to provide further details on when exactly the iPhone 5 or iPad 3 will arrive. Apple is AAC's biggest customer, comprising more than 25 percent of the company's revenue in the first half of 2011. The supplier saw first-half profit rise 33 percent to 509.3 million yuan ($80 million) compared to a year ago. AAC also supplies components to smartphone makers Samsung and Nokia.
Instructions for the new Photo Stream feature in a beta build of iPhoto 9.2 contain an iPhone icon that has set off a new round of speculation about potential changes to Apple's upcoming next-generation iPhone.
A side-by-side comparison of the two shows that the screen dimensions for the icon differ from the iPhone 4. It should, of course, be noted that the icon may not be drawn to scale, though Apple is known for its level of precision, which extends to icons.
Also complicating the matter is the fact that the icon appears next to a reference to the iPhone, iPad and iPod touch and could simply be an image of a generic iOS device.
The iPhone 5 is now believed to arrive in mid-October, based on several reports that corroborate the possible timeframe. AppleInsider reported last week the TBWAChiatDay advertising agency, which has a long history of working with Apple, has begun production of ad spots for the fifth-generation iPhone and will not finish the commercials until early October.
Ample evidence has also suggested that the handset will be a dual-mode global device. One recent rumor claimed Apple will change the glass back of the iPhone 4 to a metal chassis in the iPhone 5.
In a strange echo of last year's lost iPhone 4 prototype fiasco, Apple is reportedly frantically searching for a missing prototype left in a San Francisco bar at the end of July.
It has also been suggested that Apple will release two versions of the iPhone this fall, the iPhone 5 and a cheaper iPhone targeting the pre-paid market. Numerous photos of alleged prototype parts have surfaced, though few have shown any significant changes to the device.
Apple on Monday began allowing developers to sign up for a beta version of iCloud's iTunes Match feature that is scheduled to arrive this fall. However, people familiar with the matter have indicated to AppleInsider that Apple has temporarily closed the beta.
"iTunes Match beta has completed seeding to its initial set of developers. Testing will be extended to additional developers in the future. Check again later," Apple reportedly said.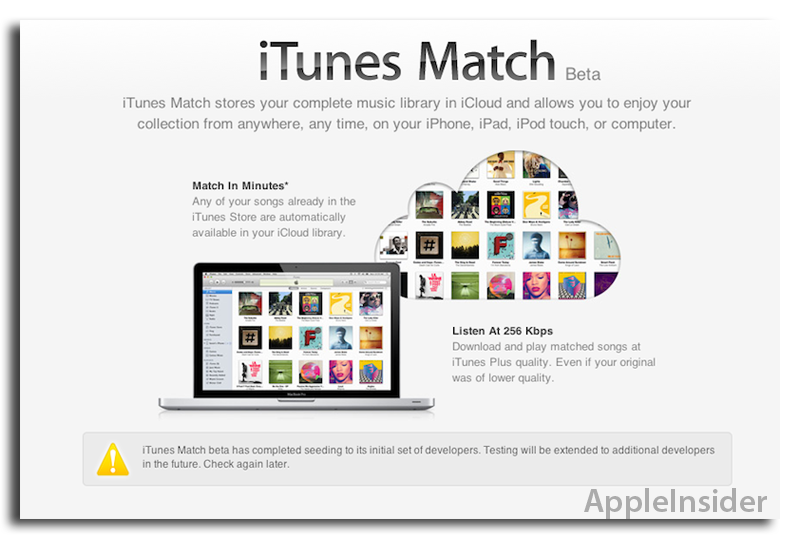 The new feature made headlines earlier this week when it was discovered that the beta version of the service added instant playback functionality, akin to streaming. An Apple spokesperson has since confirmed that iTunes Match doesn't technically stream music, as it simply downloads and stores a file while simultaneously playing it back.
iTunes Match will cost $24.99 a year when it launches alongside iOS 5 and iCloud this fall. The service will "scan and match" up to 25,000 songs, making high-quality songs that match up with songs from iTunes Music Store available in iCloud.