Parallels Desktop 7 upgrade available now, with Mac OS X Lion hosting, integration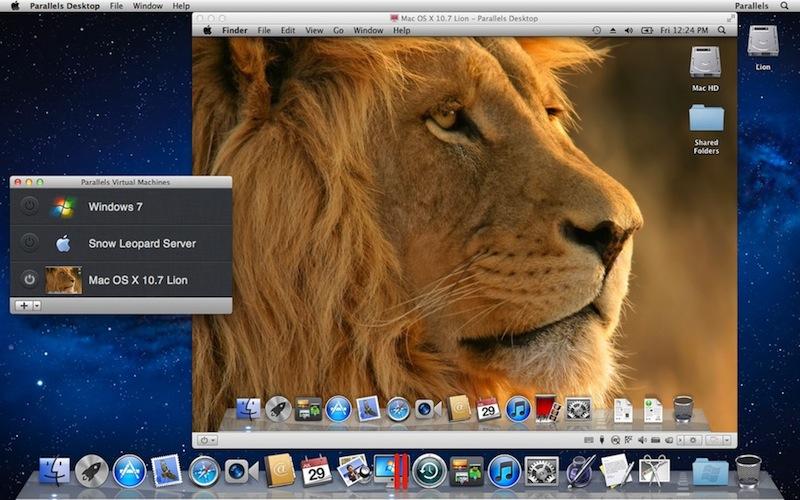 A new Parallels Desktop 7 adds faster performance and new support for Mac OS X Lion, including Windows integration of apps in Launchpad and windows in Mission Control and the ability to run an instance of Lion within Lion itself.
The new version, which will sell for $79.99 in its standard version, $49.99 as an upgrade to existing Desktop 5 or 6 users, or $39.99 in a student edition, will enter the retail channel September 6.
The new update allows users to share iSight or FaceTime HD cameras between Mac and Windows apps, and adds the ability to run Mac OS X Lion as a guest OS. This summer, Apple relaxed its licensing for Mac OS X to allow Lion users to run up to two instances of the client OS on any Mac.
Previously, Apple only allowed Mac OS X Server to run in virtualization, and required that each virtual instance use a different license.
Beginning with Lion and the availability of Mac OS X through the Mac App Store, Server is now an application package that is hosted on Mac OS X Lion, and neither purchase uses serial numbers.
The Mac OS X Lion end user license agreement now states users may "install, use and run up to two (2) additional copies or instances of the Apple Software within virtual operating system environments on each Mac Computer you own or control that is already running the Apple Software," something virtualization tools can now take advantage of to offer the ability to host Lion as a guest OS.
Among a list of 90 other enhancements, Parallels Desktop 7 can also take advantage of 1 GB of video RAM to accommodate high resolutions and color depth.
Parallels says graphics performance is up to 45 percent faster in 3D operations, and Windows start, stop and resume features are as much as 60 percent faster than previous versions. The company also claims that copy operations within Windows are now 120 percent as fast as its competitor's product.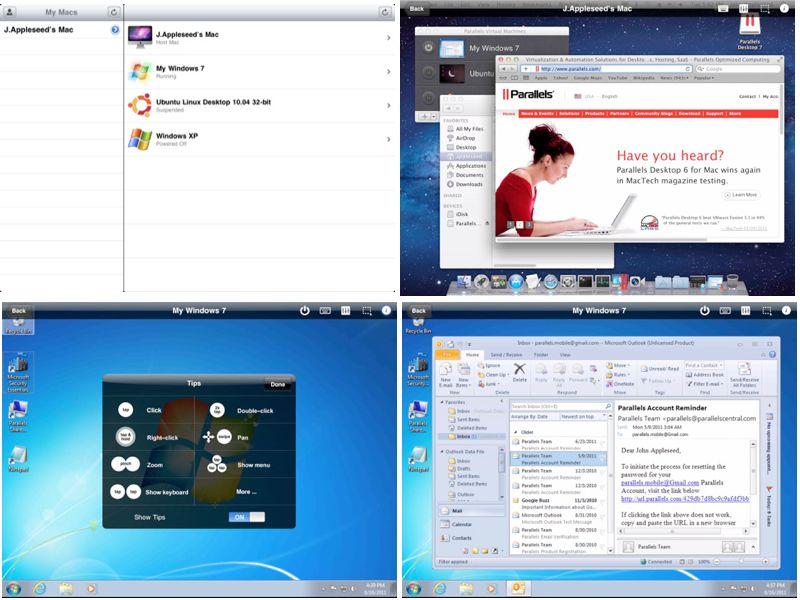 A new Parallels Mobile app for iOS allows iPad, iPhone and iPod touch users to interact and control their Mac or Windows desktop guest OS instances, remotely (over WiFi or mobile) start or stop apps, play back music and audio remotely, and copy and paste data between their mobile device and Windows programs.