Rumor: Sprint installing cellular repeaters in Apple Stores ahead of iPhone 5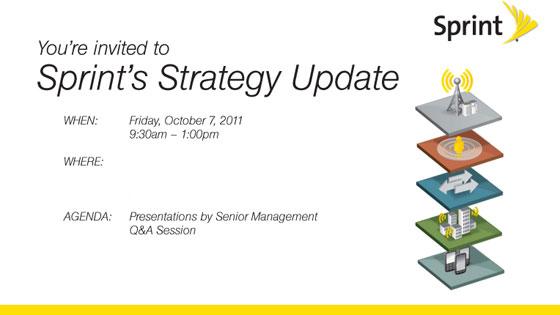 Sprint may have begun installing signal boosting equipment in and around Apple retail stores ahead of the rumored iPhone 5 launch on the carrier in October, according to a new report.
"One thing I can tell you is that the electrical contractor that I work for is contracted to install Sprint "repeaters" at The Domain. There is a Apple Store at The Domain [in Austin, Texas]," a source told Beatweek recently. "One of the "repeaters" is to be installed INSIDE the Apple Store. There is to be a total of 5 "repeaters" installed. The equipment is CDMA and 4G (Sprint)."
Sprint's high-speed fourth-generation network utilizes the WiMAX technology. Though Apple has in the past hired engineers with WiMAX experience, no clear indication has been given that the fifth-generation iPhone will support the standard.
Apple is believed to be taking steps to improve reception on the Sprint network within its stores so that interested customers are able to try out the forthcoming iPhone 5 with full reception on the carrier. A similar leak last month provided photos allegedly of AT&T Long-Term Evolution 4G equipment being installed at an Apple Store.
Adding Sprint as a carrier partner would give Apple three of the Big Four mobile operators in the U.S., with T-Mobile the final holdout, though that could change if AT&T's proposed $39 billion acquisition receives regulatory approval. AT&T was Apple's original partner for the iPhone in 2007. The company maintained exclusivity of the device in the U.S. until early 2011 when Verizon began offering a CDMA-version of the iPhone 4.
The Wall Street Journal did report late last month, however, that Sprint will sell Apple's next iPhone alongside AT&T and Verizon this fall. The company subsequently notified its employees to refrain from commenting on the iPhone 5 when asked by customers.
Sprint also recently raised its smartphone termination fee to $350, a move which some have taken to be further evidence that the company will soon begin selling Apple's iPhone. The company has scheduled a "Strategy Update" presentation on Oct. 7; the event is expected to be about Sprint's 4G network plans, though it's also possible that it has something to do with the iPhone.
One analyst believes Sprint could sell 1.2 million iPhones in the fourth quarter of calendar 2011. The carrier posted a net loss of 101,000 subscribers last quarter after facing "intense competition."
The fifth-generation iPhone is widely believed to be a global device that supports both GSM and CDMA networks. The device is expected to feature the A5 processor found in the iPad 2 and an improved 8-megapixel camera.
In August, AppleInsider exclusively reported that television spots being produced for the iPhone 5 would be finished in early October. A pair of recent leaks from retailer Best Buy also corroborate an October launch, though the reports disagree on the exact release date. Apple's manufacturing partners Foxconn and Pegatron have reportedly begun assembling the handset in preparation for an early October launch.
Interestingly enough, Deutsche Telekom began accepting preorders for Apple's next iPhone on Monday, despite the fact that it is unable to provide any details on the device, such as its name, hardware specifications, or expected availability.