Apple preparing Logic Pro X, working to avoid Final Cut X backlash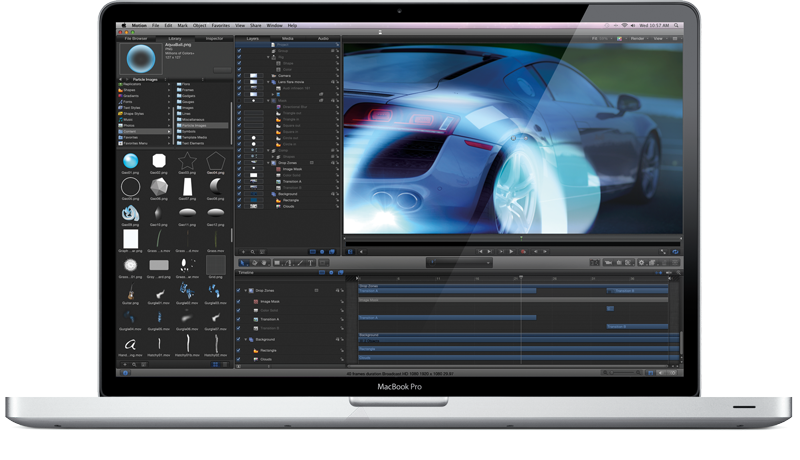 Apple is reportedly finishing an update to Logic Pro 9, its professional digital audio and music sequencing program, taking care not to rile existing users with significant changes.
The new update is reportedly called Logic Pro X to maintain the same branding as Apple's recent Final Cut X. However, according to a report by Japanese blog Macotakara, Apple's Logic team is making great efforts to stress that it will not shift toward a GarageBand interface, heading off fears that Logic Pro might lose its professional edge.
Some professional users of Final Cut were not at all happy with the alignment of the new Final Cut Pro X with the user interface of Apple's iLife iMovie, a move AppleInsider reported back in May based on contacts with sources familiar with Apple's plans.
That report stated that Final Cut Studio would be "getting a significant makeover to better target the software to the mainstream of Apple's customer base rather than high end professionals," a fact that was roundly criticized by other media outlets who were not privy to Apple's actual plans.
While some professional editors have complained about Final Cut Pro X's resemblance to iMovie, the two software titles have actually both made changes to adopt Apple's planned unified interface enhancements.
Final Cut Pro's original lead developer, Randy Ubillos, completely redesigned the original, simplistic iMovie to deliver iMovie 08 in 2007, delivering a streamlined and more power interface but lacking some of the original features of earlier versions of the iLife app. Subsequent iMovie updates have restored most of those missing features.
Ubillos was then charged with handling the refresh of Final Cut Pro, which required an extensive update to bring it up to date as a modern 64-bit Cocoa app for Mac OS X and its new QuickTime X architecture. Final Cut was originally written for PowerPC Macs running the Classic Mac OS and its earlier QuickTime video architecture, long before modern frameworks such as Core Video and Grand Central Dispatch had developed.
It's therefore not surprising that the new Final Cut Pro X (above) adopted much of the same modernization in its user interface that iMovie 08 had introduced earlier, but the association of the new pro app with Apple's consumer iLife sibling was regarded as a bad thing, particularly by users who were intimately familiar with the ins and outs of earlier versions of Final Cut.
Apple's stressing that Logic Pro X would not adopt the user interface of GarageBand is curious in that GarageBand is itself clearly lifted from Logic's timeline user interface, simply scaled down to make the title more accessible to entry level musicians.
In addition to the new Final Cut Pro X interface, professional editors were also upset by missing features such as a lack of support for importing and exporting XML, EDL and OMF (for migrating editing decision lists and metadata); external monitoring; and existing 32-bit plugins, all of which will have to be rewritten to support the new 64-bit app.
Logic will not experience the issue in migrating to 64-bit plugins, as the existing version of Logic Pro is already 64-bit. It also appears that the Logic team is working hard to avoid other issues related to missing functionality.
Logic Pro X moves to the the App Store
Like Aperture and Final Cut Pro X, the new Logic Pro X package will be released via the App Store. In the move, the Logic Pro accessory app MainStage (used to manage virtual instruments during live performances) will reportedly spin off into a separate app, while WaveBurner (a standalone app used to master audio CDs) will have its functionality incorporated into Logic Pro X itself.
SoundTrack Pro 3, formerly included in both Final Cut Studio and Logic Studio as a tool for synching background audio to video, is reported to have a replacement but the report has not filled in any details regarding that program. The new app will likely be added to the Mac App Store alongside Final Cut Pro X, Logic Pro X, MainStage and the existing Aperture.