GameStop to take on iPad by reselling an existing Android gaming tablet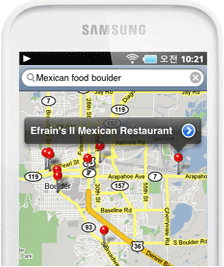 AppleInsider is supported by its audience and may earn commission as an Amazon Associate and affiliate partner on qualifying purchases. These affiliate partnerships do not influence our editorial content.
Video game retailer GameStop has decided to sell a store-branded version of an existing Android tablet as its vehicle for expanding into App Store-like game downloads now dominated by Apple's iPad.
According to a report by Games Industry, GameStop will begin selling an existing Android tablet next year preloaded with games and capable of downloading new titles from the company.
Last month GameStop reported that its sales were down 3.1 percent in its second quarter, while profits were down 23 percent. Digital downloads were up 69 percent however, now representing 41.7 percent of the company's revenues, a shift that chief executive Paul Raines described as a "challenging period for the industry."
The gaming retailer announced plans back in April to develop or rebrand a gaming tablet after acquiring Stardock's Impulse digital distribution service.
Gamestop's 6,500 retail outlets bring in nearly half (46.2 percent) of their revenues from the resale of used video games and hardware, but its president Tony Bartel noted this spring that "we really don't anticipate we're going to have a model [for digital] where people can trade a game back in."
Bartel said at the time his company was looking into gaming tablets, noting that "if we can't find one that's great for gaming, then we will create our own." The company also began experimenting with a limited tablet and smartphone trade in program, which it recently expanded to include Apple's iPods, iPhone, and iPad.
Stagnant market for games outside of App Store
However, Apple owns the entire software resale market for native iOS apps, leaving no option for retailers like GameStop (or Amazon) to sell or resell iOS titles outside of web apps. Apple's App Store, like the rest of iTunes, is aimed to run near break even. However, this spring iSuppli reported that in 2010, Apple's App Store had revenues of $1.78 billion and had grown by 132 percent over 2009.
Outside of Apple's iOS ecosystem, NPD Group has just reported (blogged by VG24/7) that sales of video game hardware, software and accessories has slid 23 percent year over year for August, with hardware sales down 12 percent, accessories down 1 percent, but game software down 34 percent. NPD noted that "videogame sales in the new physical retail channel suffered its lowest month since October 2006."
The drop in software sales in August was exaggerated by the late release of Madden Football, but NPD observed that even with an anticipated strong release schedule during the important upcoming holiday season, sales for all of 2011 are only expected to be flat or up slightly over last year.
Stagnant market for Android hardware outside of smartphones
A secondary problem facing GameStop is that Android-powered devices haven't fared well outside of smartphones. Samsung's initiative to copy Apple's iPod touch with its Galaxy Player (below, as depicted on Samsung's site) last December has appeared to fizzle after an initial press release in March claiming sales of 20,000 units in ten days.
Samsung's iPad-like Galaxy Tab was similarly ridiculed by Lenovo for selling only 20,000 units, and similar or more modern Android tablets like Motorola's Xoom have also found only limited interest in the market.
Many Android enthusiasts are expecting the best sales reports to come from Amazon's upcoming Android-based Kindle, but that device will be tied to Amazon's own software store much like Apple's iPad is limited to the App Store, or as Barnes & Noble's Nook is connected to that company's own software market. That means sales of the low cost Nook or Kindle will do little to help develop third party Android markets like GameStop's.
The market for Android tablets is shaping up as a series of devices tied to proprietary stores, likely in response to the failure of Google to provide a safe, well regulated market for Android software, and the destructive effect that piracy and malware republishing has had on alternative open Android software stores.