Apple rounds out September quarter with 7 retail openings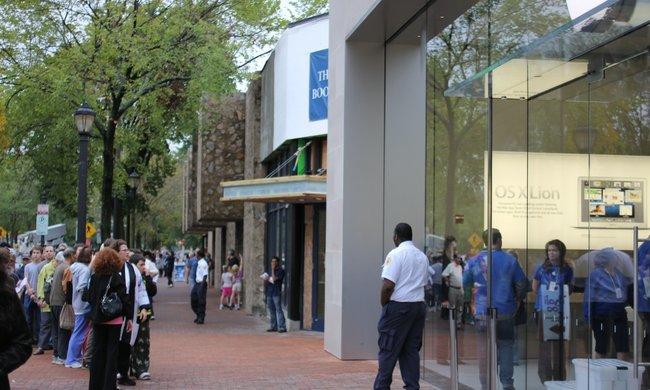 Apple finished up its September quarter this weekend with a coordinated retail rollout, opening seven stores across four continents.
After leading off the weekend with high-profile openings in Shanghai and Hong Kong, Apple opened retail stores in Italy, France, Australia, Canada and the U.S.
The company's new store in New Haven, Conn., arises out of a unique partnership with Yale University. The commercial property business arm of the university has remodeled the Yale Bookstore, which operates as a partnership with Barnes & Noble, earlier this year to make space for an official Apple Store.
The location's opening on Saturday morning drew a crowd that stretched down the block, with Herbie J. Zampano, the first customer in line, having waited since Tuesday afternoon, according to Yale Daily News.
"I am here to be a part of the festivities," said Zampano. "I was accidentally at the grand opening of an Apple Store in New York, and while this is smaller and different, this is just as impressive."

Customers wait for the New Haven, Conn., Apple Store to open. Credit: James Lu/Yale Daily News.
Apple's partnership with Yale's University Properties may resemble a similar relationship that the company has with Stanford University. In 2004, Apple unveiled its mini-store design at the Stanford Shopping Center. The university owns the land occupied by the mall, though not the buildings or stores.
The Apple Store in Catania, Italy also drew a large crowd when it opened on Saturday. Macitynet was on hand for the opening, noting hundreds of excited customers at the event.
The Centro Sicilia mall recently made headlines when it was discovered that a wall at a Samsung "shop in shop" retail outlet within the mall displayed Apple's proprietary icons for the App Store and Mobile Safari. SetteB.IT (via Google Translate) notes that the app-themed walls are actually from retailer Euronics, which operates the larger store that the Samsung mini-shop is located in.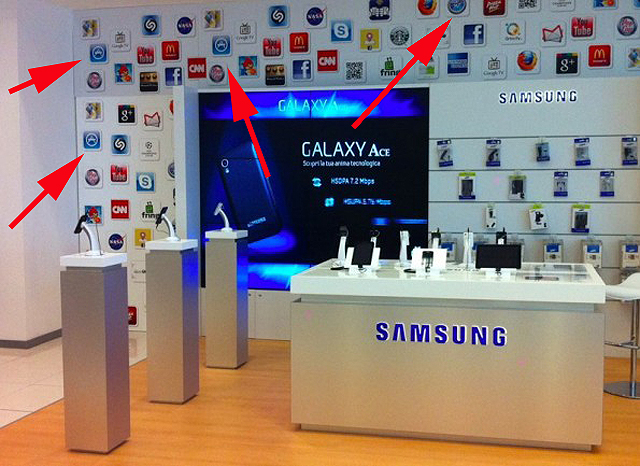 Apple opened its fifth store in the Paris region and its ninth location in France on Saturday. The Parly 2 store is located west of Paris in Le Chesnay.
According to French Mac site MacGeneration, at least several hundred customers were in line for the opening.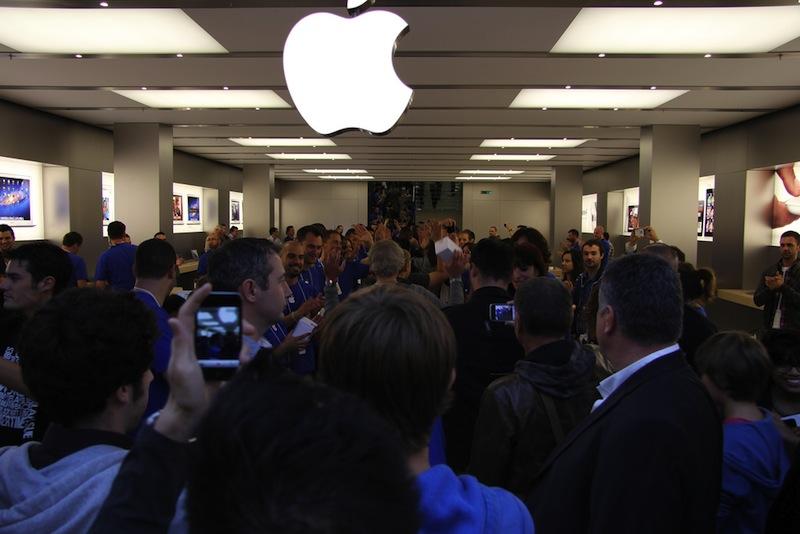 Parly 2 Apple Store opening in France. Credit: La Pomme Croquée via Flickr.
Your Tech Life covered the Apple Store opening in Hornsby, Australia, noting "big crowds" that snaked along the western wing of the shopping center. The store is located in a suburb outside of Sydney and joins five Apple stores in the Sydney Metro area. Apple now operates 13 stores in Australia.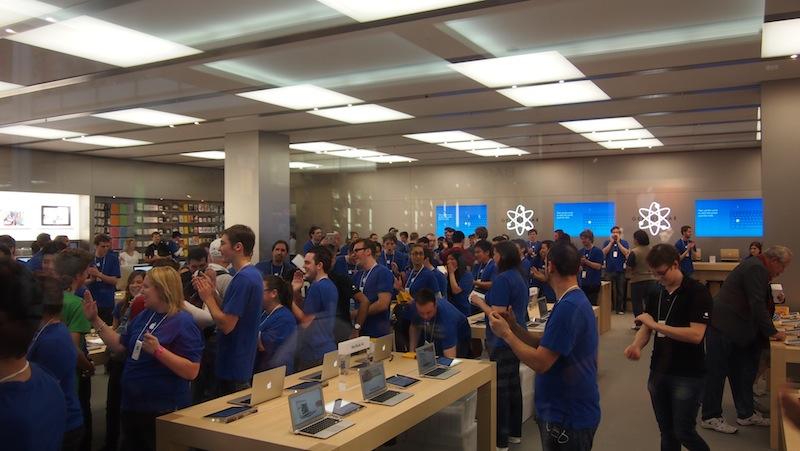 Westfield Hornsby Apple Store opening. Credit: Trevor Long/Your Tech Life.
The Apple Store Metrotown opened up in Burnaby, British Columbia. The shop is Metro Vancouver's fourth location and the 22nd in Canada.
iPhoneinCanada.ca notes the relatively close proximity of Apple retail stores in Vancouver, as they are all within a few miles of each other.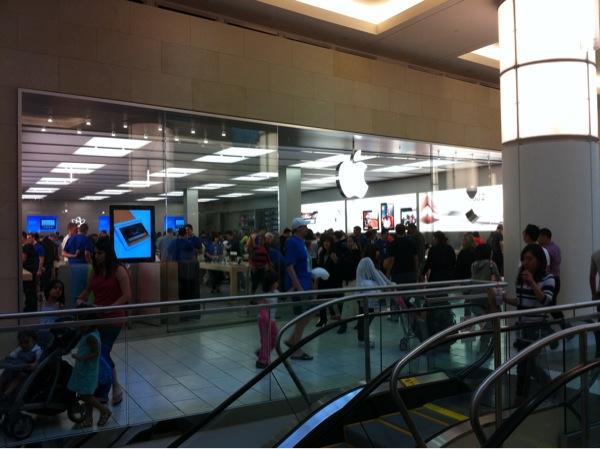 Metrotown Apple Store. Credit: Matty Yip.
AppleInsider has affiliate partnerships and may earn commission on products purchased through affiliate links. These partnerships do not influence our editorial content.