Teardown of Apple's Thunderbolt Display finds same LG panel used in 2009 iMac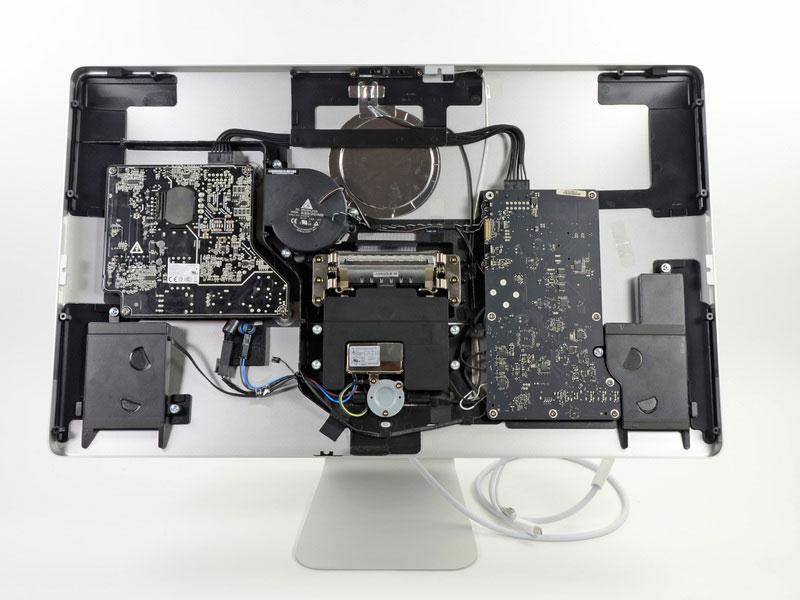 Apple's newly released Thunderbolt Display sports an LG display with the same model number found in the 27-inch iMac released in 2009, a teardown of the screen has found.
The new display, powered by Apple and Intel's Thunderbolt technology, was disassembled this week by iFixit. They found that the LG display is model number "LM270WQ1," matching the previous iMac as well as the screen found in Dell's competing UltraSharp U2711 27-inch monitor.
However, Apple's display uses LED backlights for better picture quality and lower power consumption, as opposed to the cold-cathode fluorescent lamps (CCFLs) found on Dell's screen. In addition, the Dell display is matte, while Apple's is glossy.
The solutions provider also noted that Apple's screen has a 12 millisecond response time and 17.7 million colors, while Dell's competing panel offers an advertised 6 millisecond response time and 1.07 billion colors.
iFixit found that the glass front of the new Thunderbolt Display can be removed with "heavy duty suction cups," just like with Apple's iMac lineup. The LCD screen sports a resolution of 2,560-by-1,440 pixels.
"The fan is easily removed by simply detaching a couple of connectors and unfastening a few screws," they said. "Apple has, as usual, chosen to go with a large, brushless fan to keep the colossal Thunderbolt Display cool and quiet."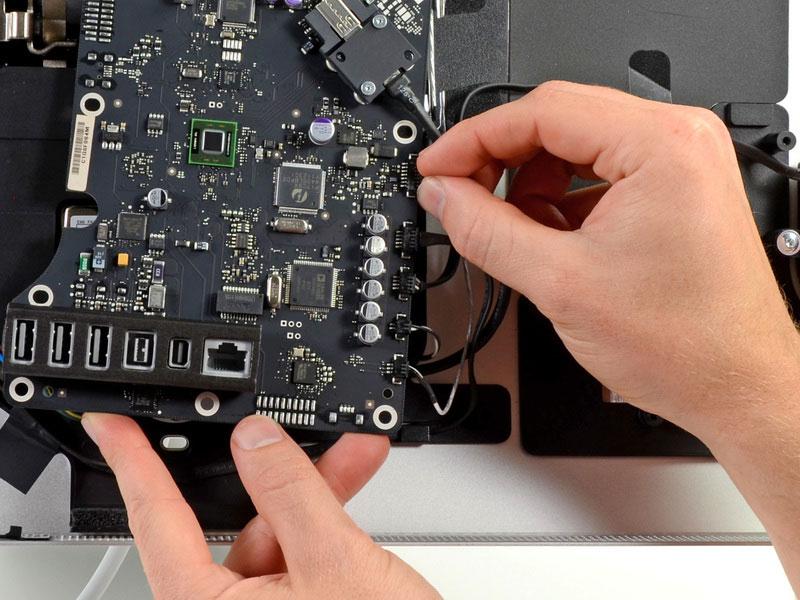 Inside the display, iFixit found a plethora of chips, causing them to remark that "it's hard to believe there's no computer inside." The screen includes a built-in FaceTime HD video camera, 2.1 speaker system, integrated MagSafe charger, three USB 2.0 ports, one FireWire 800 port, one Gigabit Ethernet port, and a Thunderbolt port for daisy chaining up to five additional Thunderbolt devices.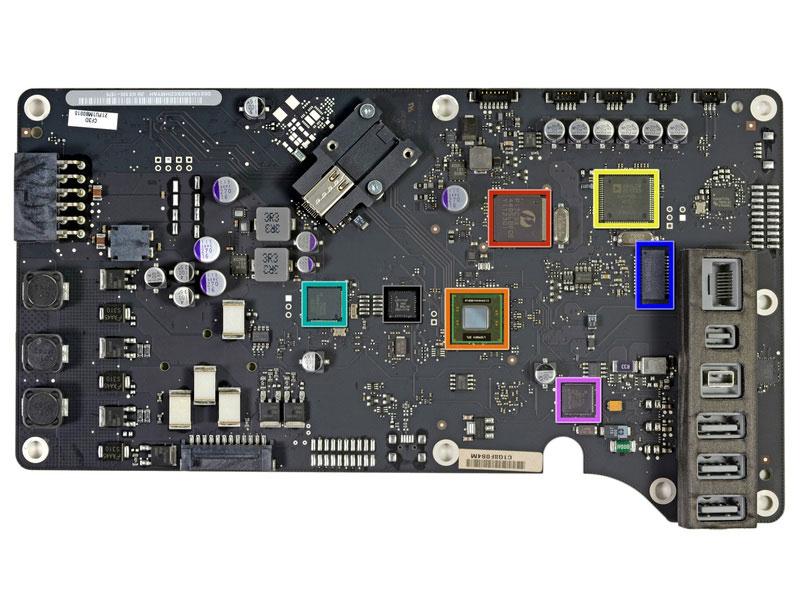 Some of the chips inside powering all of those features include:
Pericom PI7C9X440SL PCIe-to-USB 2.0 host controller
L129NB11 EFL, which looks to be the Thunderbolt port controller
Analog Devices ADAV4601 audio processor
NXP LPC2144 USB 2.0 microcontroller
Delta LFE9249 10/100/1000 Base-T LAN filter
SMSC USB2517-JZX USB 2.0 hub controller
Maxim MAX9736B Mono/Stereo high-power Class D amplifier
LSI L-FW643E-2 open host controller interface
Broadcom BCM57761 Gigabit ethernet controller
Supertex HV9982 3-channel switch-mode LED driver IC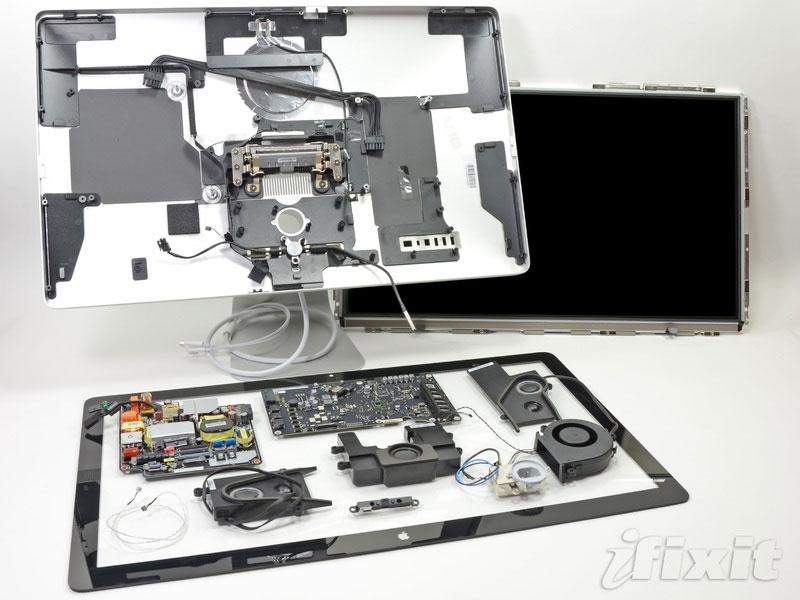 The teardown also discovered that the speakers inside the Thunderbolt Display are 49 watts with a miniature subwoofer. In addition, the Flextronics power supply is said to provide 250 watts of maximum continuous power.