Chinese police break up sophisticated fake iPhone ring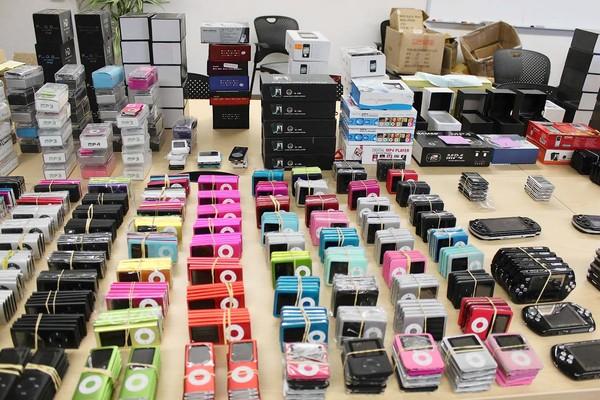 Police in Shanghai, China have arrested five suspects accused of participating in a complex iPhone counterfeiting outfit that used genuine parts to make and sell convincing fakes of Apple's bestselling smartphone.
As noted by Reuters, the Shanghai Daily reported on Thursday that the accused were members of a well-organized gang that brought in components from Guangdong and assembled the devices in Shanghai. 200 counterfeit iPhones were confiscated during the operation, the report noted.
The cost of making the fake iPhones is said to be roughly 2,000 yuan ($313) per unit, a high cost because the counterfeiters use some genuine parts. The fakes were sold in grey markets and online for more than 4000 yuan, only "a few hundred yuan cheaper" than the price for an official iPhone from the Apple Store.
"High-end" counterfeit iPhones such as these are nearly as expensive to make as the real thing. When the iPhone 4 was released last year, one research group claimed the device had a bill of materials of $188. Although Apple has dismissed the estimates as inaccurate, the company's costs for building an iPhone are not likely to exceed $313, given the high margins that it enjoys for the product.
Police noted that the fakes had the same functions as Apple's genuine iPhones, but with a shorter battery life. "It's really hard for customers to distinguish the fake ones from the genuine ones," said officers who had met with Apple's engineers.
Counterfeit Apple products are readily available in China, despite escalated efforts by the company to address the issue. Last month, Wikileaks released diplomatic cables that documented an Apple security team member as saying he was "afraid" of the amount of fake apple products coming out of China.
Apple has also had to work to combat counterfeit products making their way into the U.S. The company recently settled a suit against two stores in New York that were allegedly selling counterfeit accesories. Earlier this year, L.A. port authorities seized millions of dollars in counterfeit iPhones and iPods arriving from Asia.
In July, an elaborately-designed knockoff Apple Store, replete with a winding staircase and blue t-shirts with Apple logos, was discovered in Kunming, China and drew international attention. Chinese officials subsequently conducted an investigation of Apple resellers in the city, closing several because of permit issues.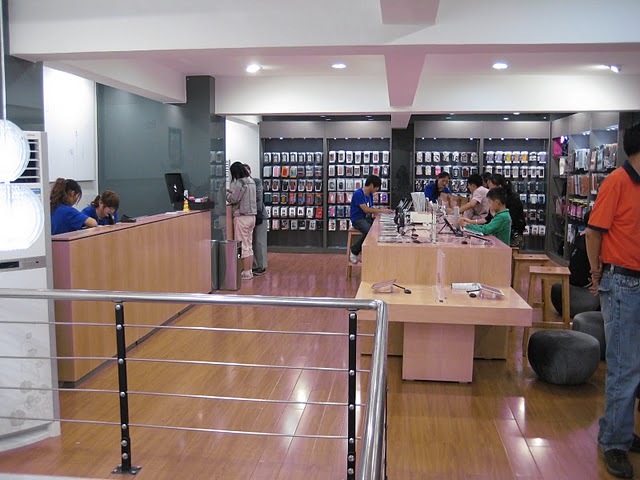 Credit: BirdAbroad
Apple is gearing up to release its next-generation smartphone at a media event on Oct. 4. The so-called iPhone 5 is expected to be "fairly different" from last year's model, with an 8-megapixel camera and an A5 processor.