AT&T to raise insurance, throttle heavy data users ahead of iPhone 5 launch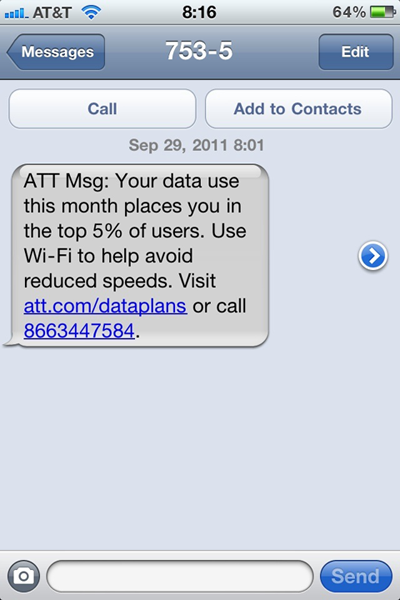 AT&T plans to raise insurance costs for iPhone users and begin to throttle the top 5 percent of its data users as it prepares for the launch of Apple's fifth-generation handset.
The wireless provider on Friday updated its insurance information webpage to note that starting Oct. 4, rates will jump from $5 to $7 for both new and existing customers.
As Electronista points out, the price hike arrives in conjunction with the establishment of a new device tier ( Device Tier 3) for iPhone and "other devices" that carries a $199 non-refundable deductible.
The changes go into effect the same day Apple has scheduled a media event to take the wraps off its latest line of iPhones. As such, the timing may suggest that Apple and it partners may begin accepting pre-orders shortly after the announcement, given the new insurance plan will go into effect the same day.
Another change coming to AT&T customers ahead of the new iPhone is the throttling of data speed for its heaviest users.
Some of these customers began receiving text messages from AT&T this week, advising them that their data usage places them in the top 5 percent of the network and warns of reduced speeds beginning Oct 1st. Reddit user skelatwork posted an image of a text he received from the carrier on Thursday, claiming he had used over 11GBs at the time.
AT&T released a statement in July preparing users for the bandwidth cap, though it has never outlined what usage statistics constitute being in the top 5 percent.