Fifth-gen iPhone predicted to 'shatter' Apple's existing sales records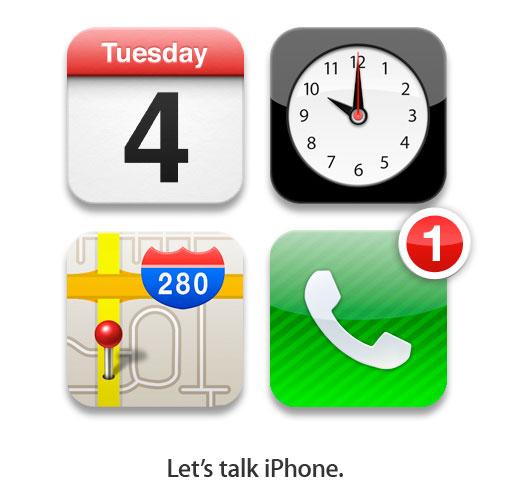 AppleInsider may earn an affiliate commission on purchases made through links on our site.
With 74 new carriers added since the iPhone 4 launched in 2010, Apple is predicted to easily top its personal best of 1.7 million handsets sold in three days with the launch of the fifth-generation iPhone.
Analyst Brian White with Ticonderoga Securities expects a "media blitz" and "unprecedented demand" after Apple announces its next iPhone on Tuesday, allowing the new model to "shatter" the sales records set by the iPhone 4. He noted that The iPhone is now available on 228 carriers worldwide, compared to 154 during the iPhone 4 launch in 2010, giving Apple an opportunity for even greater sales this year.
With an aggressive roll-out of the so-called "iPhone 5," much like Apple's accelerated international launch of the iPad 2 this year, White believes the company will be able to ramp up sales more quickly. Apple will also be aided by the CDMA iPhone, allowing it to expand to even more carriers worldwide,

l">particularly in China

.
He also thinks this year's iPhone could be a "world phone" compatible with both GSM and CDMA networks. That would allow Apple to build one handset for use on different carriers, such as AT&T and Verizon in the U.S.
Despite continued evidence that Apple's next iPhone will sport an appearance similar to the current iPhone 4, White is still holding out hope that Apple plans to introduce a radically redesigned handset on Tuesday. He predicts that the "iPhone 5" will feature an aluminum unibody design that will be "more aesthetically pleasing but also stronger, lighter, and avoid the back-side 'glass breaks' of last year."
"With this new enclosure, we believe this will provide Apple with the opportunity to expand the display size by at least one half of an inch to 4 inches and hopefully bigger," White wrote in a note to investors on Monday. "Apple will clearly need to upgrade the processor speed to at least a Dual Core 1.2GHz to match the Samsung Galaxy S II, while upgrading to a 8 mega pixel 1080p camera that is now also on the Galaxy S II."
He does not expect that the next iPhone will be compatible with true 4G long-term evolution networks, but does believe that recent evidence of an HSPA+ compatible iPhone is legitimate. While not "true" 4G, HSPA+ has been advertised as having 4G-equivalent speeds, with theoretically downloads of 21Mbps.
A number of third-party cases have shown an iPhone 5 design with a thinner body and tapered sides similar to the iPad 2, but numerous leaked components have shown a device with a design much like the iPhone 4. The similarities between the iPhone 4 and the leaked components have led to rumors referring to the device as an "iPhone 4S," a name that was also discovered in a pre-release beta version of iTunes.
For months there was speculation that Apple would release both a low-cost "iPhone 4S" and a redesigned "iPhone 5" this year, but in recent weeks those claims have died down. But with just a day to go before Apple's keynote, White continues to believe Apple will release two models, with the "4S" geared toward the huge prepaid smartphone market in China.