Steve Jobs 'expected' to appear at Apple's iPhone 5 event - report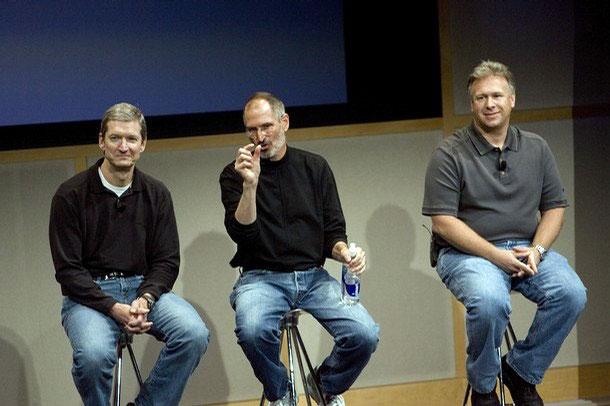 Despite the fact that he is no longer CEO of Apple, Steve Jobs is "expected" to appear at Tuesday's iPhone event alongside current Chief Executive Tim Cook, a new report claims.
The information stems from a Reuters story filed on Monday, which suggested Jobs will appear at this week's iPhone event. However, the report also cautioned that "a no-show by the Apple co-founder will not be a major disappointment."
Author Poornima Gupta did not indicate whether the expectations of an appearance by Jobs come from inside information obtained through sources, or if rumors of an appearance by Jobs are simply speculation on the part of Wall Street analysts quoted in the story.
Facing continued health issues, Jobs resigned as CEO of Apple in August, though he remains an employee as chairman of the company's board of directors. Jobs typically introduces Apple's newest products to the public, including a surprising return to the stage in March, where he unveiled the iPad 2 despite being in the midst of a medical leave of absence.
For this week's event, reports have indicated that Cook, the current CEO, will preside over the keynote and introduce Apple's fifth-generation iPhone. The only iPhone that wasn't introduced by Jobs was the iPhone 3GS in 2009. That keynote was led by Phil Schiller, Apple's senior vice president of Worldwide Product Marketing.
Cook, Jobs & Schiller in 2009 | Source: Getty Images.
In fact, prior to the report from Reuters on Monday, rumors had suggested Jobs would not appear at the iPhone media event. John Paczkowski of All Things D said weeks ago that Cook is "certain to preside over" the unveiling and all future Apple media events, inheriting that responsibility from his predecessor.
The latest Reuters story also reiterated its report from August, in which the publication cited sources who said Apple's next iPhone will have a bigger touchscreen but will look largely the same as the current-generation iPhone 4. The publication also claimed that the iPhone 5 will have a better antenna, faster processor and an 8-megapixel camera.