Simon & Schuster moves up publication of Steve Jobs biography to Oct. 24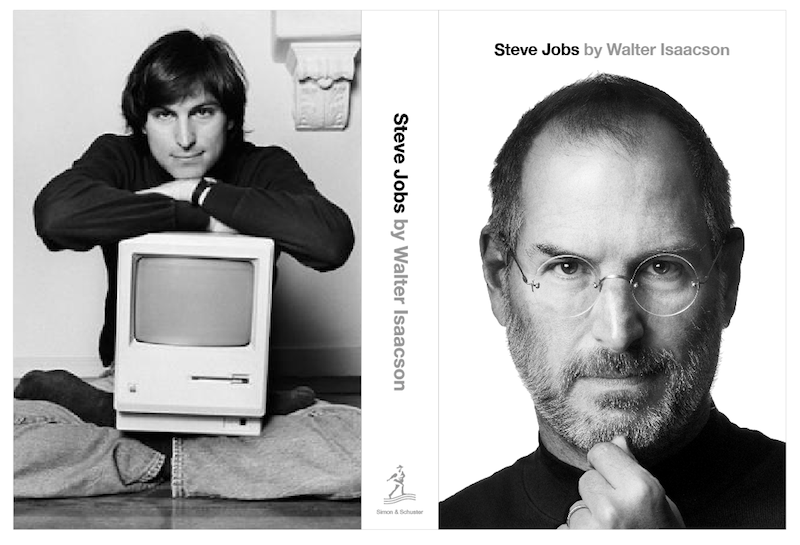 Publisher Simon & Schuster has moved up the publication of its forthcoming biography of Steve Jobs by nearly a month after news broke that the Apple co-founder has passed away.
The authorized biography written by former Time editor Walter Isaacson became the top-selling book on Amazon.com Wednesday night after it was revealed that Jobs had died. Those ordering the book will now receive it with an earlier release date of Oct. 24, the publisher confirmed to The Wall Street Journal on Thursday.
The book, entitled "Steve Jobs," was previously set to come out on Nov. 21. This marks the second time the publication date has been bumped up; the authorized biography was originally scheduled to arrive in early 2012.
When the release date was originally bumped up to November, Isaacson said the change was not related to any decline in the health of Jobs. Soon after, Jobs announced he would step down as CEO of Apple, as declining health prevented him from continuing his job.
Jobs fully cooperated with Isaacson for the biography, participating in numerous interviews and granting the author full access. he has previously written biographies of Benjamin Franklin and Albert Einstein.
With the publication date now only weeks away, Isaacson last interviewed Jobs just four weeks ago. According to the Journal, Jobs knew at the time that he would die soon, and the scene will be included at the end of the book. In August it was revealed that the biography will also include details of his resignation as Apple CEO.
"Steve Jobs" will be available in both a Kindle version and a hardcover edition when it is released on Monday, Oct. 24. It's also available for preorder on iBooks. The Apple co-founder placed no restrictions over what could be written and waived the right to read it before it was published.
"He put nothing off limits and instead encouraged the people he knew to speak honestly — even foes, former girlfriends, and colleagues he had once fired or infuriated," the publisher's description of the book reads. "Driven by demons, Jobs could drive those around him to fury and despair. But his personality and products were interrelated, just as Apple's hardware and software tended to be, as if part of an integrated system.
"His tale is instructive and cautionary, filled with lessons about innovation, character, leadership, and values."