Review roundup: Siri makes Apple's iPhone 4S a worthwhile upgrade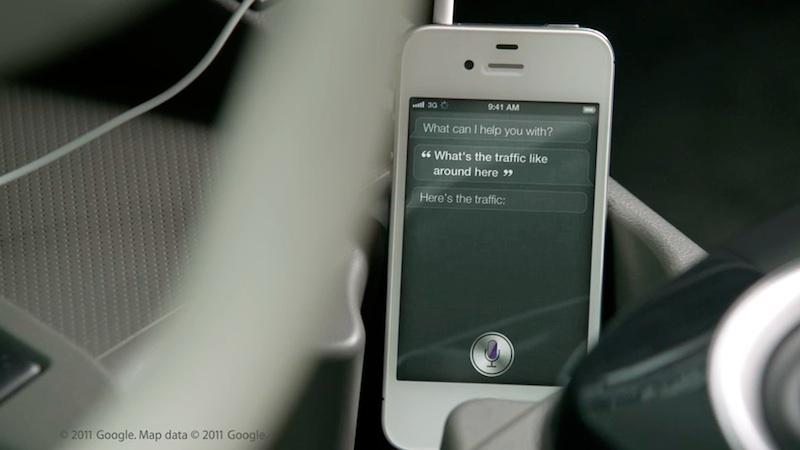 With the iPhone 4S set to launch on Friday, publications have been given an early look at Apple's next handset, and found that while it has a familiar look on the outside, its new camera and Siri technology found inside are impressive additions.
The iPhone 4S will be available in the U.S., Canada, Australia, the U.K., France, Germany and Japan. It starts at $199 with a two-year contract for the 16GB model, and is available in capacities up to 64GB.
Reviewers said that while the iPhone 4S may lack the "wow" factor that comes with a completely redesigned handset, the latest iPhone still manages to impress by packing Siri and an 8-megapixel camera into a phone the same size as the iPhone 4.
Walt Mossberg declared Siri the "standout feature" of the iPhone 4S, but felt that Siri isn't enough to make the iPhone 4S "a dramatic game-changer like some previous iPhones."
"My advice is that owners of the iPhone 4 needn't rush to upgrade; they can get the new operating system," he wrote. "But owners of older iPhone models, or those with basic phones, will find this latest iPhone a pleasure and a good value."
Siri is "not perfect," Mossberg felt, but still "quite impressive." He said the system was accurate about 80 percent of the time, while the other 20 percent he had to try twice to get all of the words correct.
"But, in most cases, Siri didn't make more errors than I do typing on a virtual keyboard," he wrote.
Mossberg tested the AT&T version of the iPhone 4S, which he said average download speeds of nearly 7 megabits per second in three different locations in the Washington suburbs. A colleague's test of the iPhone 4S on Verizon found download speeds of less than 1 megabit per second.
He said despite Apple's claims of an improved antenna his AT&T model "dropped too many calls," while the colleague with the Verizon iPhone 4S experienced no dropped calls.
Mossberg praised the camera, stating it takes "the best pictures and high-definition videos I have seen on a phone." He said the pictures were of high quality, and the camera is much faster in taking the first shot and subsequent pictures.
While it's a "less dramatic" update, Mossberg believes that those buying the iPhone 4S will "likely be happy with it."
David Pogue singled out what he said are the "only four new things" of the iPhone 4S: the A5 processor, the 8-megapixel camera, the fact that the iPhone 4S is a world phone, and Siri voice recognition.
Pogue had praise for Siri, noting that it can be "mind-blowing" with inexact utterances and its ability to form a conversation. He called the range of tasks possible with Siri "incredible."
But, he cautioned, the system is not as smart as computers seen in science-fiction like "Star Trek." He expressed disappointment that Siri couldn't tell him how many minutes he has left with AT&T, or how to get ketchup stains out.
"And it's surprising that she doesn't interact with more of the built-in apps," he said. "It would be great if you could open an app by voice ('Open Angry Birds') instead of hunting through 11 screens, or turn on Airplane Mode by voice, or display a certain set of photos."
Still, Pogue said he has already found Siri to be a time saver, and Apple has even promised that the software will get better in the future as it learns the user's voice and Apple adds functionality.
He said other parts of iOS 5, which is also available for the iPhone 4 and iPhone 3GS, play "catch-up" with Android, like the new Notification Center or the ability to access the camera application from the lock screen.
"Android phones seem to come out every Tuesday at 3:45 p.m. Apple updates iOS and the iPhone only once a year," he said. "So Apple had a lot of catching up to do, even some leapfrogging.
"There are some rough spots here and there; for example, every now and then the 4S's camera app gets stuck on its startup screen. And while the battery still gets you through one full day, standby time is shorter than before (200 hours versus 300). But over all, Apple has done an excellent job."
Edward Baig said the iPhone 4S takes the Apple's best-selling smartphone to "even loftier heights," but it does not mean that everyone who owns an iPhone should upgrade immediately."
He noted that many enhancements will arrive for existing iPhone users with iOS 5, a free software upgrade packing more than 200 new features.
Baig managed to get 4-megabit-per-second download speeds with the iPhone 4S, which he said was "decent" but not as fast as some 4G phones he tested. He also said call quality was "quite good," and he didn't experience dropped calls.
As for the camera in the iPhone 4S, he said it "matches, if not exceeds, many decent point-and-shoots."
Baig called Siri the "neatest feature" of the iPhone 4S, praising the broad ability of the software to accomplish a number of tasks simply by voice.
Even in beta, Baig said Siri is "pretty darn cool," despite having a few "blemishes."
He listed the pros of the iPhone 4S as Siri, a good camera, iOS 5, iCloud, the broad selection of the App Store, the new A5 chip, and the fact that it's a world phone. As for negatives, Baig singled out that there is no LTE version, and noted he encountered a glitch with Photo Stream where pictures taken didn't appear on all of his devices immediately.
In addition to the mainstream media, a number of other publications have reviews ahead of Friday's launch of the iPhone 4S. They, too, came away with mostly positive impressions of Apple's handset.