First look: Setting up the new iPhone 4S with iOS 5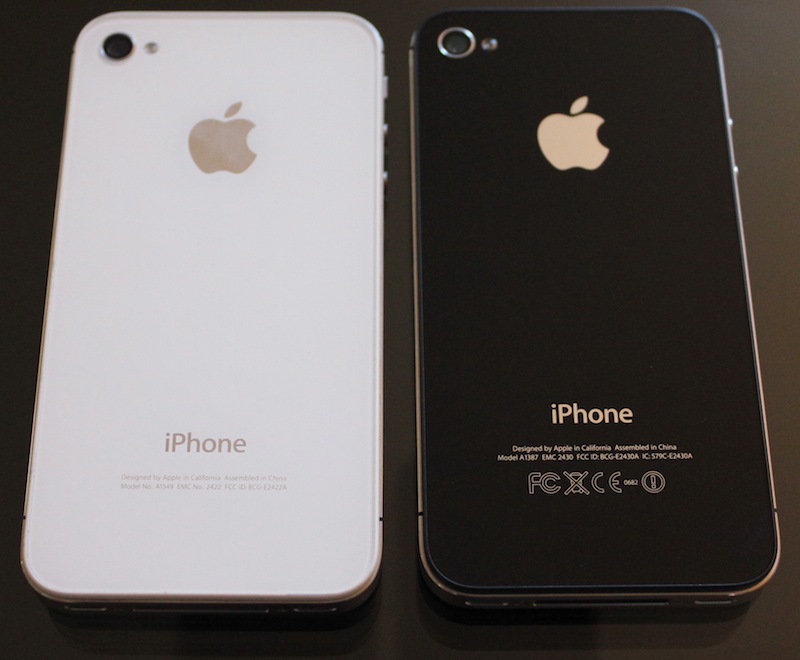 Thanks to iOS 5, iPhone 4S marks the first generation of iOS devices capable of being fully setup and activated without ever plugging into iTunes. Here's what the process looks like.
iPhone 4S isn't the only model to take advantage of iOS 5's "PC free" setup. All new iOS devices now ship ready to use out of the box, and existing devices upgraded to iOS 5 no longer need to be connected to iTunes to first activate, nor is iTunes required to perform ongoing backups or software updates anymore.
Most competing mobile devices have always been "PC free" in the sense of begin able to set up and use right out of the box. Apple's iTunes-centric setup and maintenance for iOS devices initially helped make iPods, the iPhone and iPad easy to setup and use, but the process also involved some steps that could be frustrating, especially if your iTunes system wasn't available or if you didn't own a PC.
The new PC Free setup of iOS 5 means that all the advantages of having your music, videos, apps, books, documents, photos, backups and software updates managed through iTunes are still there: Apple still offers the best App Store experience, the easiest to use backup and recovery system and the fastest and least troublesome device sync and software update mechanism.
However, Apple has done away with the initial necessity of plugging into iTunes, and made the USB tether an alternative option to performing wireless setup, content purchasing and sync, backups, restorations and updates, thanks to new cloud integration. Users now have a choice.
iPhone 4S appears identical to the existing CDMA iPhone 4 sold by Verizon, apart from having a new SIM card slot that enables it also work on GSM/UMTS mobile networks. In fact, it looks so similar to Apple's previous model that you might mistake it for a Samsung product.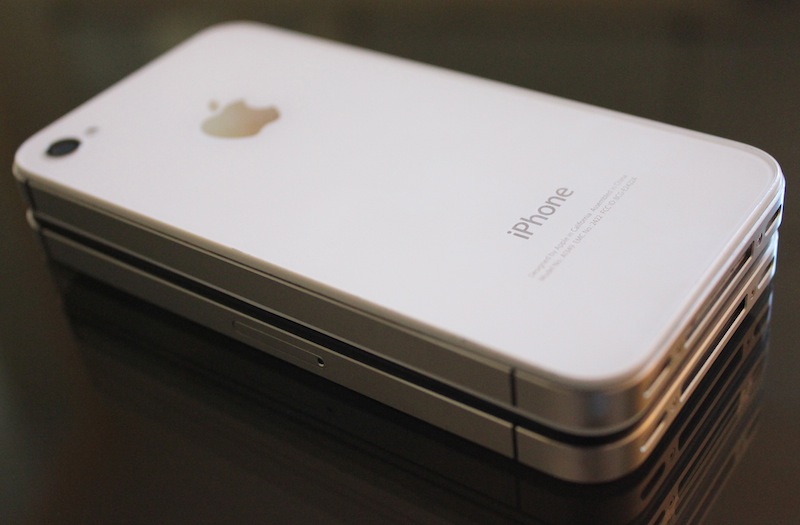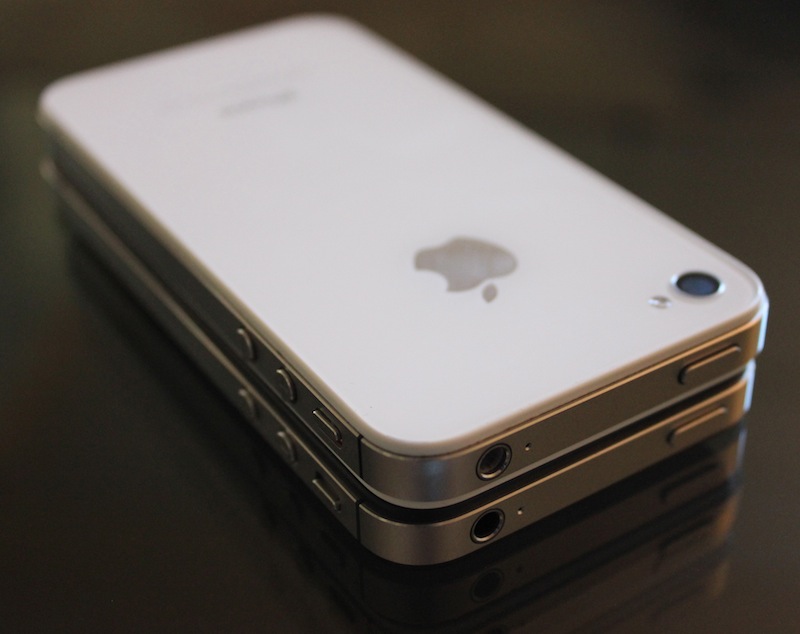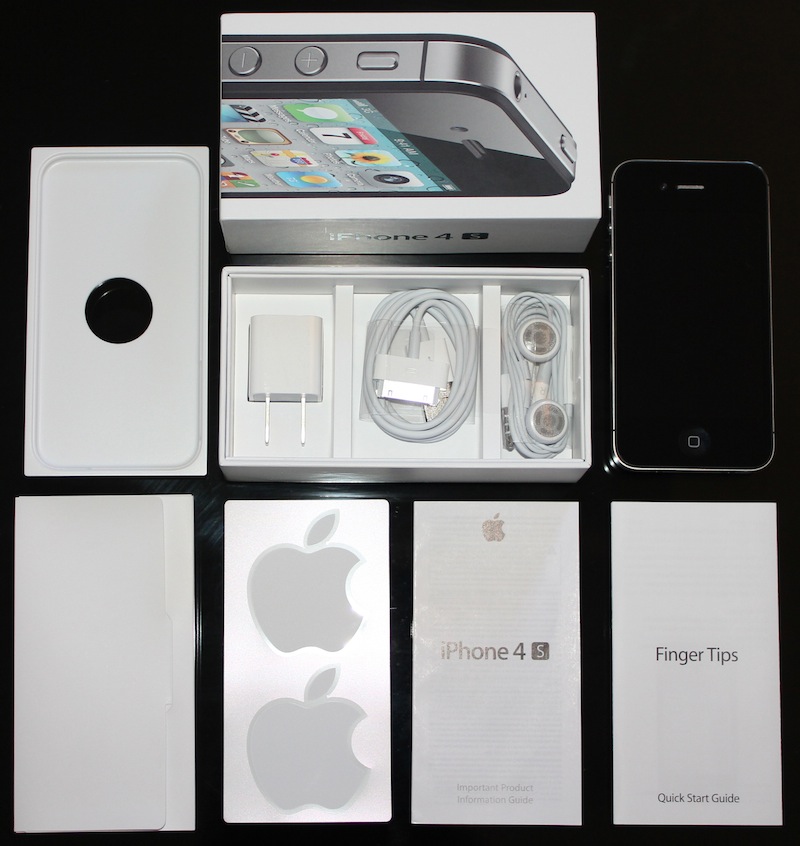 Same box, same accessories (adapter, USB cable, mic-integrated white earbuds), same dual-mobile antenna design (meaning it will work with Verizon iPhone 4 bumpers but not necessarily those designed for the original AT&T/UMTS iPhone 4, which has a slightly different lock switch positioning) and an identical external appearance of its camera (despite being significantly improved).
Apart from the SIM slot, the only other real difference between the iPhone 4S and the previous CDMA iPhone 4 is a new swath of European regulatory graphics on its back, something the Verizon-only model didn't need.
That makes for a rather tepid unboxing, but at least you now have photographic proof that the new model still comes with Apple stickers.
On page 2 of 3: Out with iTunes
While pulling the latest iPhone out of the box isn't a new experience, setting it up is. Rather than booting up to a graphic asking you to plug the device into iTunes, it now presents a simple "iPhone" graphic with an unlocking slider control to get started. There's also an information icon that, when touched, present the device's serial numbers.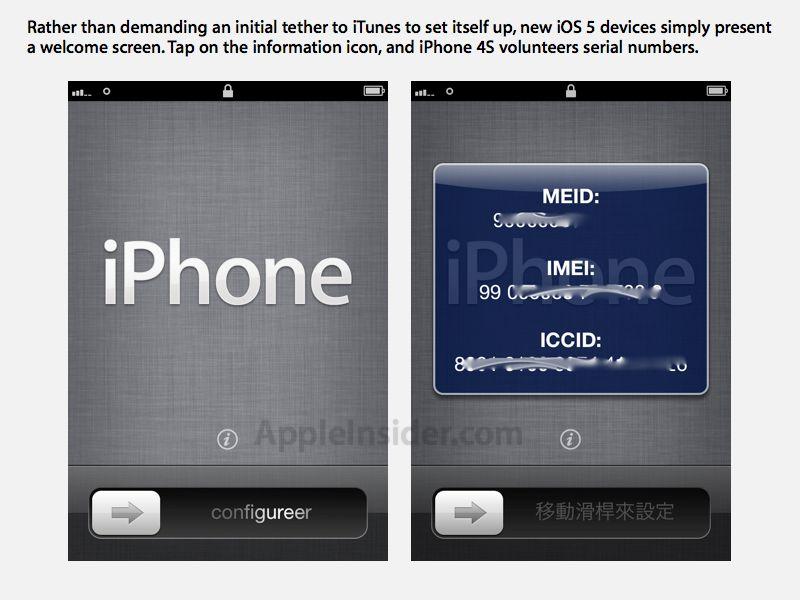 Similar to setting up a new Mac, iOS 5 devices like iPhone 4S now step through a series of basic setup options, asking the user to first select a language and region. During the setup process, the background smoothly animates characters in a variety of languages and then a map, offering an initial taste of the iPhone's hardware accelerated graphics.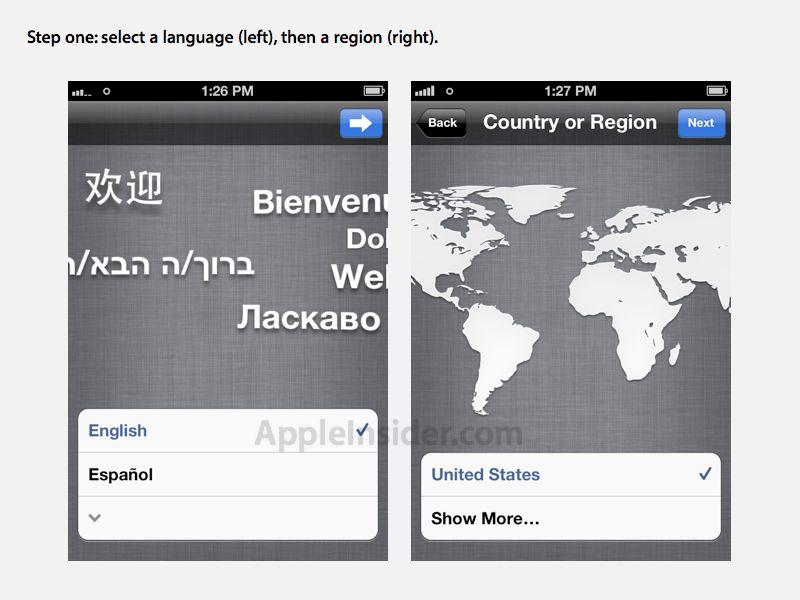 iOS 5 setup next asks the user to enable Location Services or not, offering a link that outlines exactly what that means.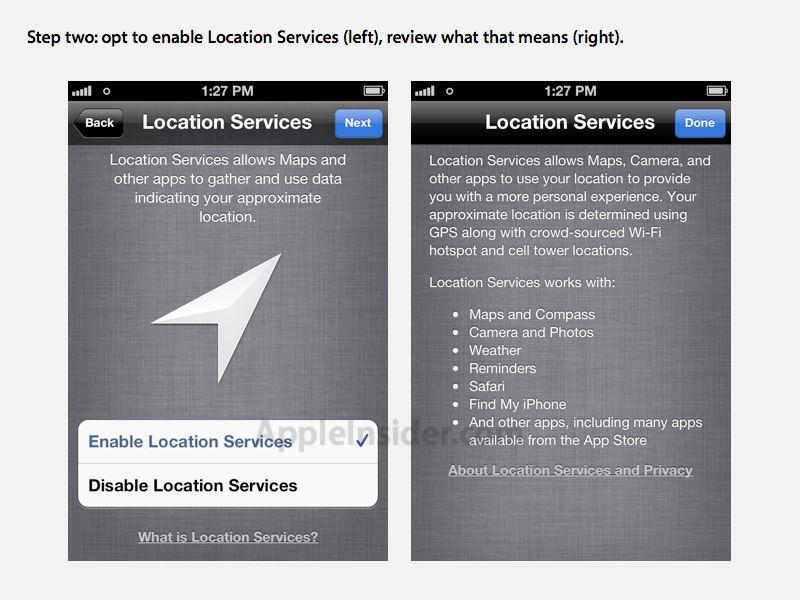 Next, iOS 5 asks the user to select a Wi-Fi network or use the cellular network to obtain Internet access, and subsequently activates. The page warns this step might take up to three minutes. The first phone we activated on Sprint activated immediately, but our AT&T model sat in an activation queue for a very long time (hours). However, even after activating properly on Sprint, the phone subsequently said there was no service for the next ten minutes.
The phone reported, "We're sorry. There was a problem completing your activation.You can restart the activation process by turning your iPhone off and on. If activating via iTunes, please disconnect and reconnect your iPhone."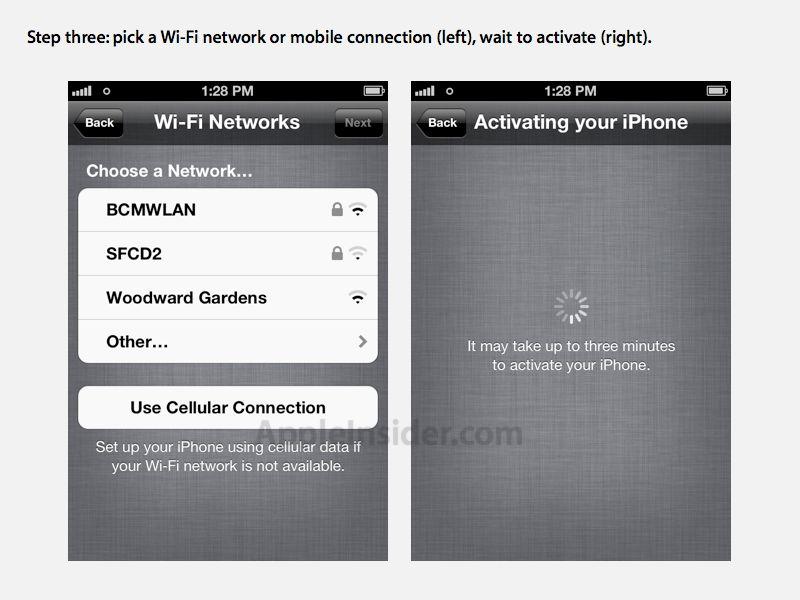 On page 3 of 3: iCloud options
Next: choose whether to set up the device as a new iPhone or restore your previous content and settings from an iCloud or iTunes backup. After setting up new, iOS 5 asks for your Apple ID. But since Sprint service hadn't yet begun working, we got a warning saying there was no network connection and asking if we wanted to skip the Apple ID step or continue configuring an alternative data connection.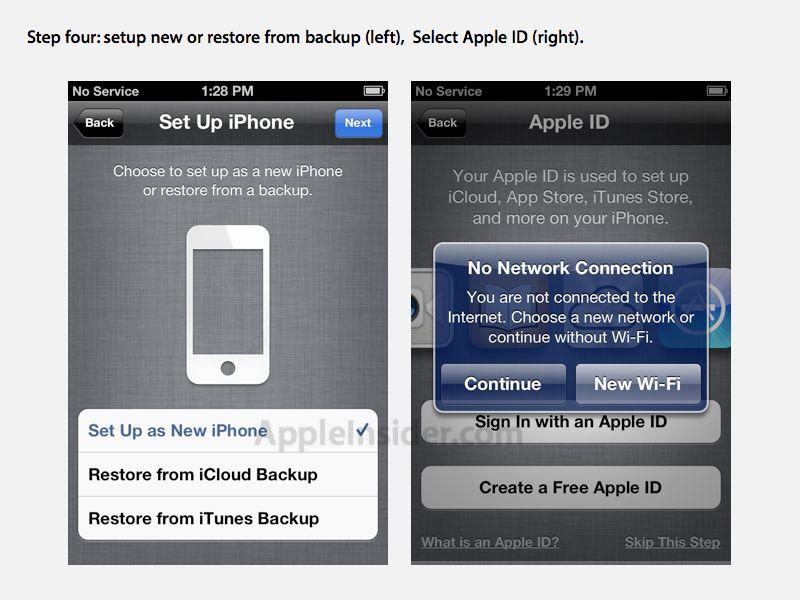 If you opt to skip entering an Apple ID (or setting up a new one), Apple warns that a variety of services depend on having an account, and that setting up a new one is "free and easy." Once entered, the Apple ID setup occured quickly.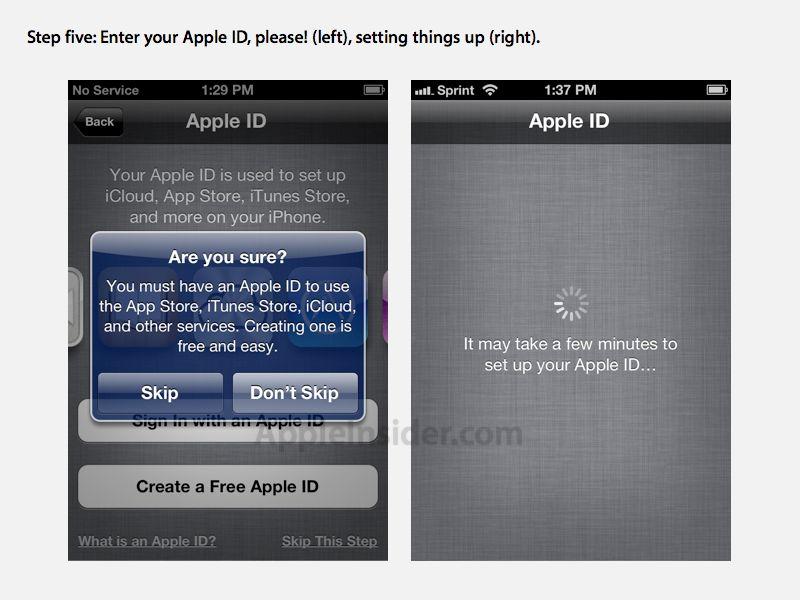 An Apple ID "is the login you use for just about everything you do with Apple," the setup instructions explain, including configuring iCloud services, downloading software from the App Store, buying songs and video through the iTunes Store, connecting to FaceTime & iMessage, managing game achievements and challenging other players in Game Center, using Find My iPhone, iBooks, Apple's online retail store, and to make Genius Bar appointments.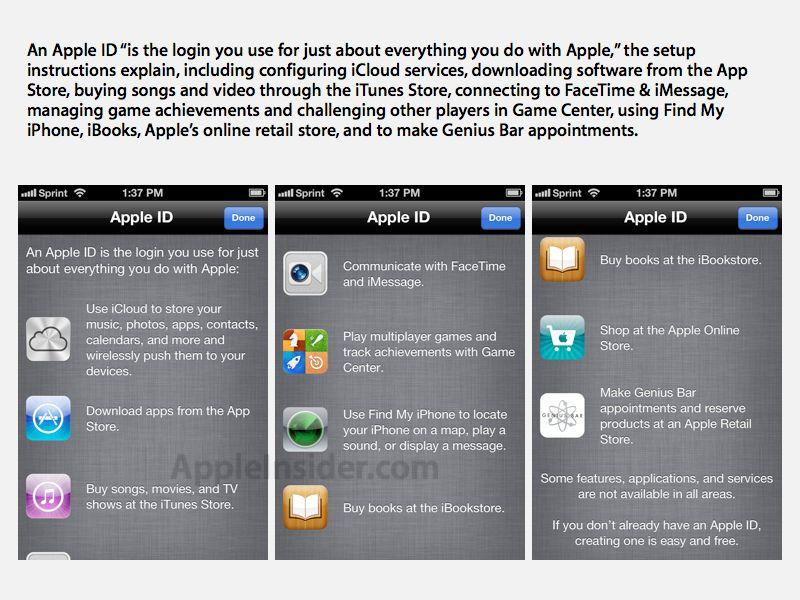 After entering or setting up a new Apple ID, iOS 5 asks you if you want to use iCloud, and outlines what the free service offers. Subsequent steps ask you if you want to backup to iCloud or to your local computer using iTunes; whether you want to set up Find My Phone and whether you want to activate Siri, explaining what those choices mean along the way.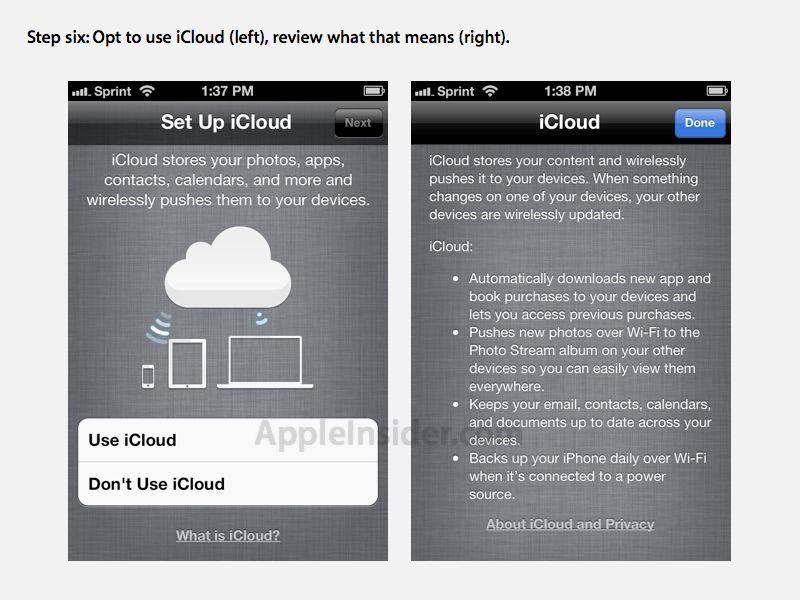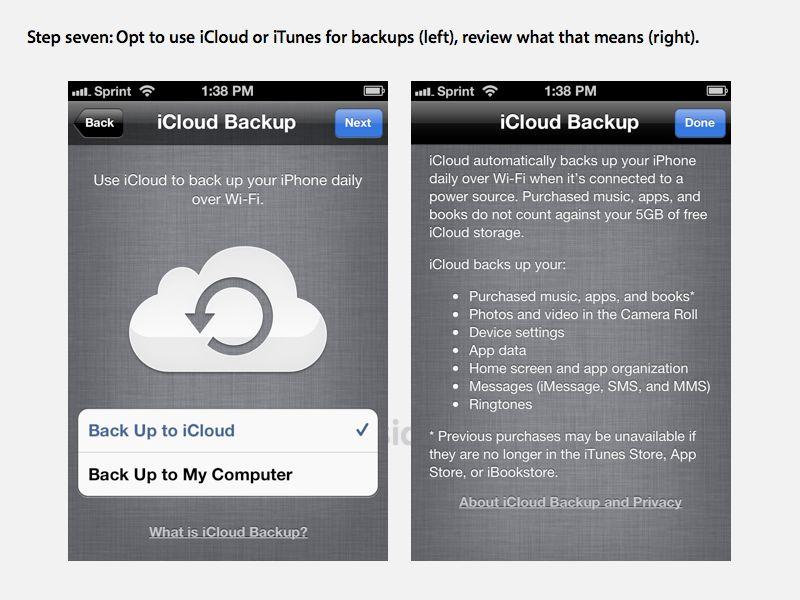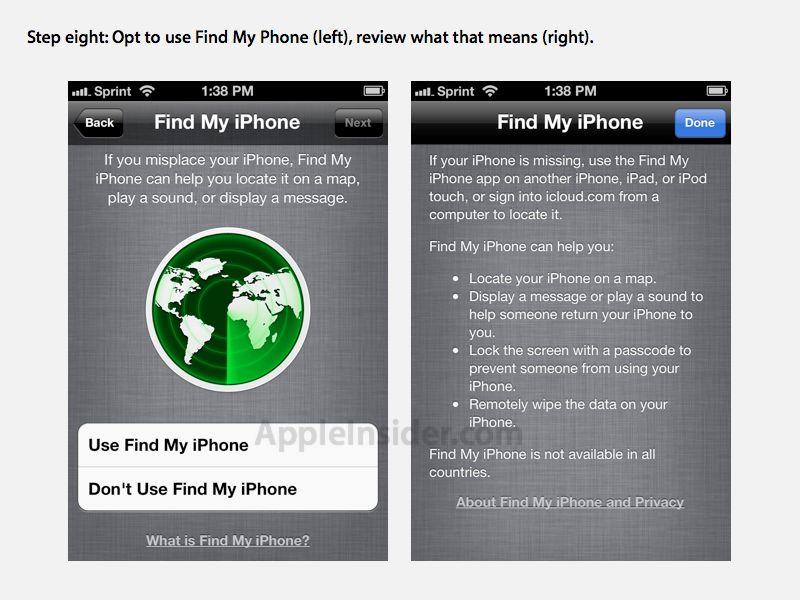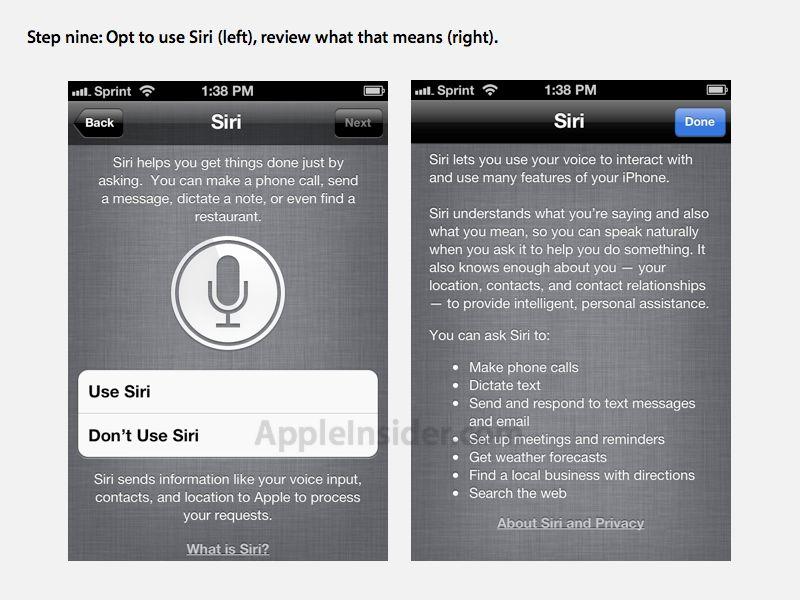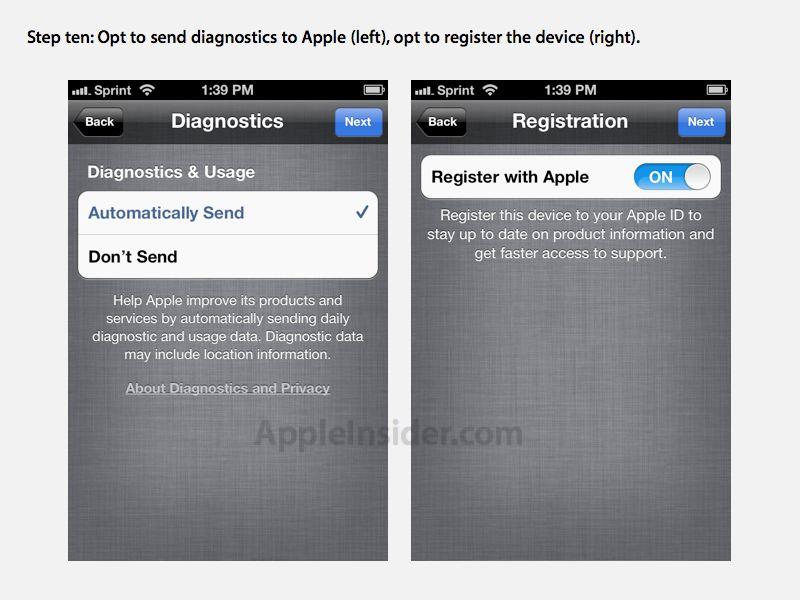 Once finished, you're dropped at the Home screen and encouraged to try using Siri (if the service is available in your language). A companion "first look" followup profiles how Siri works in practice.