Apple's cash hoard grows to $81B with two-thirds of it offshore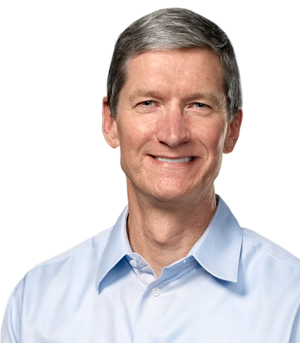 Apple's huge sum of cash and investments continues to grow, reaching $81 billion during the company's fourth quarter of fiscal 2011, it was revealed on Tuesday.
Apple's cash pile would have been even larger were it not for two major expenditures last quarter: Apple's acquisition of Nortel patents, and a legal settlement and licensing agreement with Nokia.
The iPhone maker's cash and investments have continued to grow every quarter for the company. For example, two years ago, Apple had $31.1 billion in cash and investments.
During Apple's quarterly earnings conference call, Chief Financial Officer Peter Oppenheimer went out of his way to note that a majority of Apple's cash and investments — about two-thirds — are held overseas. His mention of it was particularly interesting because Apple has backed a proposed tax holiday that some U.S. corporations have lobbied the government to enact.
Apple is among a consortium of companies, including Cisco, Duke Energy, Oracle and Pfizer, who are pushing for a one-time tax break on an estimated $1 trillion held by corporations in overseas accounts. Those companies currently face a 35 percent tax on any profits they generate outside of the U.S.
Under the proposed plan, companies would benefit from a temporary tax break with a tax rate of just 5 percent in a one-year period. The companies have said they could justify the tax break by investing the funds in research, hiring and other domestic spending that could benefit the U.S. economy.
Analysts participating in Tuesday's call attempted to get an answer out of Chief Executive Officer Tim Cook on whether Apple would use the cash for a shareholder dividend or stock buyback. But Cook sidestepped those questions and instead stated that the company would continue to do what it felt was best for Apple with its cash.
Apple Chief Executive Tim Cook.
He noted that Apple has made a number of key acquisitions over the years, but that the company is typically frugal with its money. For example, it was Apple's acquisition of Siri in April 2010 that led to Siri voice technology in the iPhone 4S, while the purchase of Quattro Wireless in January 2010 helped lay the groundwork for Apple's iAd mobile advertising network for iOS devices.
However, Cook did note that he does not have a hard-and-fast rule that Apple should have great sums of cash and investments, or even any at all. He said that's unlike many other aspects of business, where he does have a strong opinion on what should be done.