Subsidies for Apple's iPhone are 40% higher than the industry average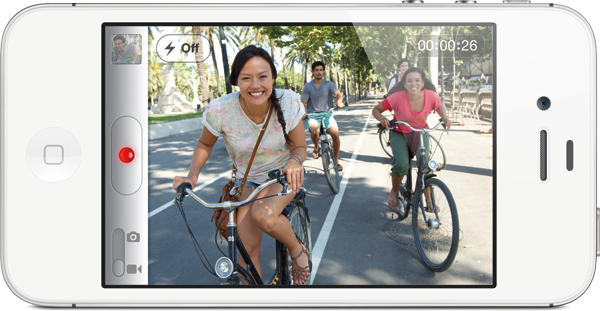 AppleInsider may earn an affiliate commission on purchases made through links on our site.
The iPhone will be a $15 billion investment for Sprint over the next few years, as subsidies for Apple's smartphone carry a price 40 percent greater than other competing handsets.
About $7 billion in new financing agreements will be necessary to compensate for a cash shortfall that will be created, in part, by the new arrival of the iPhone on Sprint's network, the carrier's CEO, Dan Hesse, told Reuters on Wednesday. In all, the iPhone is expected to cost the company $15 billion over the next four years.
The high cost of the iPhone comes from a subsidy that is 40 percent higher, or $200 more per device, than the average subsidy for other smartphones. But the addition of the iPhone to Sprint's smartphone lineup is also expected to add between $7 billion and $8 billion in revenue over the next four years.
Hesse admitted that the iPhone is "expensive" for his carrier to offer, but added that it is "worth every penny," as Apple's smartphone is expected to add new customers for Sprint.
Back in September, Hesse told investors that the iPhone was the top reason that Sprint was losing customers. The carrier began offering the iPhone earlier this month, and preorders of the iPhone 4S quickly broke sales records at Sprint.
The CEO was said to have privately told his board of directors in August that Sprint will lose money on its iPhone deal with Apple until 2014. The rumored $20 billion investment in 30.5 million iPhones was characterized as a "bet-the-company" move by The Wall Street Journal.
As part of the alleged deal, Sprint is said to have agreed to purchase 30.5 million iPhones from Apple over the next four years whether or not the carrier can find customers to buy them. Together, its rivals AT&T and Verizon sold nearly 12 million iPhones in the first half of 2011.
Sprint is the third-largest carrier in the U.S. with about 52 million customers, much less than AT&T, which has roughly 100 million subscribers, and Verizon, with nearly 108 million. Sprint remains larger than T-Mobile, which has about 34 million customers.