Rumor: Apple manufacturers facing difficulties with high-res screens for iPad 3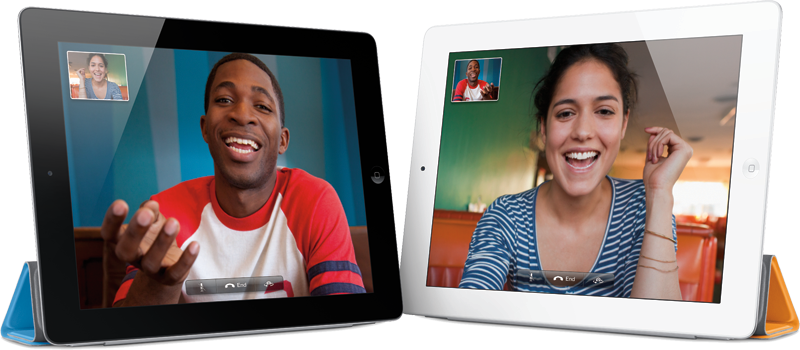 AppleInsider may earn an affiliate commission on purchases made through links on our site.
Apple's suppliers are said to have come up against challenges in their efforts to mass produce a high-resolution Retina-like display for the iPad 3, a new report claims.
The Cupertino, Calif., company is aiming for a screen upgrade in its next-generation iPad that approaches the Retina Display quality of the iPhone, but the new display will likely face production difficulties on the way to market, a source familiar with Asia-based suppliers who have knowledge of Apple's plans told CNET.
The iPhone 4S and its predecessor sport 960 x 640 3.5-inch displays with pixel density of 326 pixels per inch, enough to make individual pixels indistinguishable to the human eye at a normal usage distance of 12 inches.
According to the publication's source, display makers LG Display and Samsung can already make a double-resolution iPad-sized display with a resolution of 2,048 x 1,536, but volume production for the displays is still in the planning stages.
"[LG and Samsung] have production plans for 2,048x1,536 displays. Starting in November. But those are only plans at this point," the source said, adding that the display should have a brightness of 550 nits.
"The challenge is making lots of them," the tipster continued. "This is a quantum leap in pixel density. This hasn't been done before."
Should the double-resolution option prove too tricky to produce in large numbers in time for the iPad 3 launch, the source said an "interim option" of 1,600 x 1,200 is waiting in the wings. Such a fix, however, would likely require a software tweak in order to accommodate the alternate resolution.
Apple's next-generation touchscreen tablet is expected to arrive early next year. Rumors of resolution doubling in the iPad 3 emerged earlier this year even before the iPad 2 was released.
According to a report by The Wall Street Journal in August, Apple's suppliers will ramp up production of the new displays throughout this quarter. Trial production of the 1.5 million iPad 3 units was said to begin sometime this month.
A high-resolution display on an iPad would serve as an impressive selling point to help drive continued breakout sales of the device, which is already dominating the tablet market. Some have suggested that Apple will market the upgraded iPad as a high-end model alongside a cheaper iPad 2.
The next-gen device is also expected to sport a quad-core A6 processor based on either Samsung's or TSMC's 28-nanometer processing technology.
Another recent rumor claimed Apple was working on a redesigned, smaller dock connector for the device.