Apple misses October deadline for launch of new iTunes Match service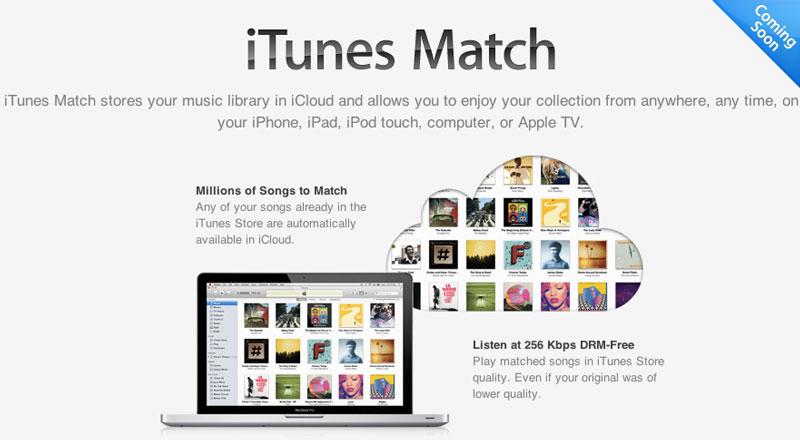 AppleInsider is supported by its audience and may earn commission as an Amazon Associate and affiliate partner on qualifying purchases. These affiliate partnerships do not influence our editorial content.
Advertised to launch in the U.S. by the end of October, Apple's iTunes Match service has now missed the company's self-imposed deadline.
As of Tuesday, the iTunes Store still lists iTunes Match among its "Quick Links" as a service that is "Coming Soon." But at the iPhone 4S media event last month, Apple officials said that the iTunes Match service would become available to the public by the end of October.
Developers have been beta testing the new iTunes Match service since late August, and account information has been reset a handful of times as Apple continues to iron out the kinks. The most recent reset occurred last Wednesday, prompting speculation that the launch of iTunes Match was imminent.
But Apple ended up missing its deadline as the month of October concluded Monday. People have tested the beta of iTunes Match have indicated that the service still has its share of problems, sometimes stalling while attempting to scan a user's music library, and other times not correctly matching local files that are available on the iTunes Store.
Whether the missed launch deadline is a result of those issues or something else is unknown, as Apple has not commented on the lack of public availability of iTunes Match. Developers testing iTunes Match must be running a beta build of iTunes, version 10.5.1, in order to have access to the service.
When it is eventually publicly available, iTunes Match will support music collections of up to 25,000 songs for $24.99 per year. The service will scan users' personal music libraries, including songs obtained from ripped CDs or other locations, and match them up with tracks sold on the iTunes Store.
iTunes Match subscribers will be able to re-download any of their matched songs on other enabled devices, including iPhones and iPads. Those downloads will be 256Kbps AAC files, even if the original user-owned files are of lower quality.
The service will also automatically upload any songs that are not available among the library of 18 million songs on the iTunes Store. That's a stark contrast from the method employed by new music streaming services from Google and Amazon, which bypass record industry licensing agreements by allowing users to upload their own music in a time and bandwidth consuming process.
The iTunes Match service is part of the larger iCloud umbrella that Apple has used to brand its cloud-based services. Another facet is iTunes in the Cloud, which lets users re-download songs, TV shows and applications purchased through iTunes or the App Store.
Other iCloud services — including remote backup of iOS devices and syncing of calendars, contacts e-mail and more — rolled out last month as part of the launch of iOS 5, Apple's mobile operating system update for the iPhone, iPad and iPod touch. But some users of MobileMe, the previous name of Apple's cloud-based services, experienced some issues with the iCloud transition, mostly as a result of having different Apple ID accounts tied to different services. For its part, Apple indicated in September that it is working to allow users the ability to merge multiple Apple IDs.