Legal issues prompt Apple to remove Amazon Cloud music player from App Store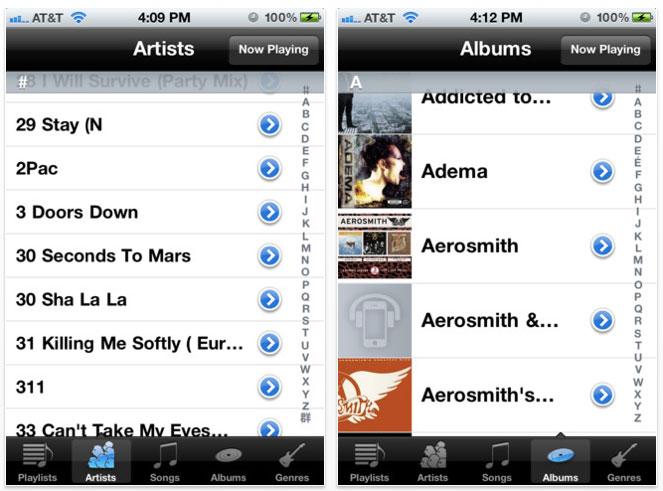 AppleInsider is supported by its audience and may earn commission as an Amazon Associate and affiliate partner on qualifying purchases. These affiliate partnerships do not influence our editorial content.
A third-party iOS application that streamed music from Amazon's Cloud Drive service has been removed from the App Store due to legal complications with the music industry.
James Clancey of Interactive Innovative Solutions, the developer responsible for the "aMusic" application on the App Store, revealed to Evolver.fm that his application, which interfaces with Amazon's Cloud Drive, was removed due to legal concerns. He said the software's absence from the App Store is temporary, but he doesn't have a date when it will be back.
Clancey is also the creator of another App Store application, "gMusic," that streams music stored via the Google Music Beta service. But an update for gMusic submitted to Apple for approval two weeks ago has been delayed.
The developer said he does not know why the gMusic application has been held up in Apple's approval process, as the company had previously OK'd software updates in less than 8 hours.
The report asserts that "labels were not too pleased with the way this app united Amazon's cloud music lockers with Apple's iOS devices." Amazon has not released an official iOS application for its cloud music service, though it does work through the Safari browser on an iPhone or iPad.
Both Amazon and Google opted to bypass licensing issues with the recording industry with their respective cloud-based music services. The services from Google and Amazon require users to upload their own personal music collections in order to play them back on other devices, though new purchases made through Amazon are automatically stored in the company's Cloud Drive.
The approaches from Google and Amazon are much different from Apple, which has opted to allow customers to re-download music on multiple devices rather than stream it. Apple also obtained the proper licenses for its forthcoming iTunes Match service, allowing users to match their personal library of songs with original files on iTunes, and download those songs again on any device at 256Kbps, for $24.99 per year.