Game makers say Apple, Steve Jobs have most influence on industry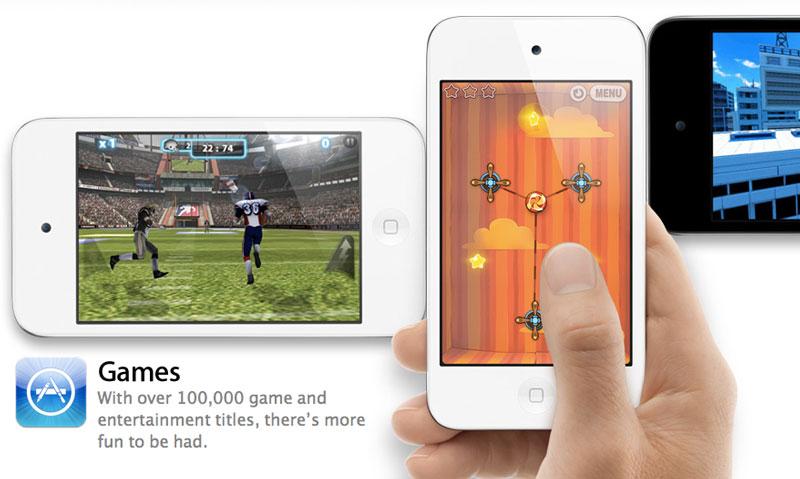 A new survey of people working in the gaming world has found that Steve Jobs is the most influential person in the industry, and that insiders believe the iPhone is shaping the future of videogames.
The survey of 1,000 people working in the industry was conducted ahead of the London Games Conference 2011, set to kick off on Nov. 10. The poll found that 26 percent of respondents said Jobs is the No. 1 most influential person in the industry, while 46 percent of respondents included Jobs in their top five.
The late Apple co-founder beat Gabe Newell, co-founder and managing director of Valve, who took second place with 16 percent of first-place votes. In third place was Nintendo's Shigeru Miyamoto, who earned 7 percent of first-place votes.
Coming in fourth place was Tim Berners-Lee, inventor of the World Wide Web, who took the top spot with 4 percent of respondents. And in fifth was Facebook founder Mark Zuckerberg with 3 percent.
Apple's influence in the industry extends beyond Jobs, however. When asked to name the most influential product in the industry, 17 percent of respondents said that Apple's iPhone took the top spot, while 53 percent of respondents included the iPhone in their top five devices.
Taking second place among the 1,000 polled was the Nintendo Wii console, with 7 percent saying it was the most influential. Microsoft's Xbox Live service took third with 3 percent, the original Sony Playstation was fourth with 3 percent, and Steam, Valve's online digital distribution storefront, took fifth with 2 percent.
"In just over three years the iPhone and the App Store have transformed what consumers expect of games, and how the industry makes and sells them — today, download games have come to the fore," said Michael French, editor in chief of gaming magazine MCV.
"Steve Jobs, the iPhone's driving force, was the ultimate independent developer — uncompromising in his vision, with unquestionable influence, and hugely artistic and commercial results. Apple thrived by linking ultra-desirable mobile devices to compelling online services."
Games have become a very important part of the iOS platform, and such titles routinely dominate the top sales charts on the App Store for iPhone, iPad and iPod touch. Other portable game makers, such as Nintendo, have seen their profits sharply decline as Apple's success in the market has grown.
Last year Apple began to make a stronger push for gamers with the launch of Game Center, its own social network for iOS, allowing gamers to compare high scores and challenge each other to online match-ups. The service is similar to Sony's PlayStation Network or Microsoft's Xbox Live.
Apple has even begun to encroach on the console gaming market dominated by Nintendo, Sony and Microsoft. The new AirPlay Mirroring feature in iOS 5 allows iOS devices to wirelessly stream to an Apple TV, and titles like Real Racing 2 HD have utilized it to create a living room multiplayer experience.