iPhone 4S demand persists as about 85% of Apple stores see daily stock-outs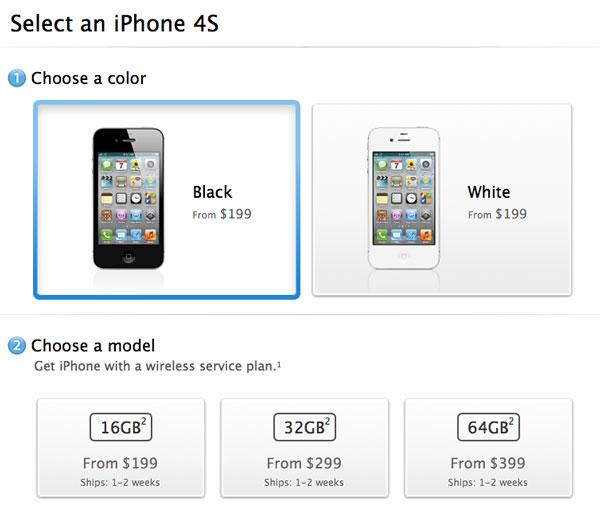 Consumer interest in the iPhone 4S has not waned since the handset went on sale last month, as one new analysis has found most Apple stores run out of stock on a daily basis.
Chris Whitmore with Deutsche Bank issued a note to investors on Monday in which he revealed that a poll of about 30 retail stores revealed Apple is experiencing daily stock-outs of the iPhone 4S at most of them. He said that between 85 percent and 90 percent of stores polled continue to run out of inventory.
"Apple employees are directing customers to make an online appointment (first come first serve) for next day pickup at nearby Apple retail stores as stocks appear to be refreshed daily at most locations," Whitmore said.
In-store Apple representatives reportedly advised that customers should log on to Apple's website between 9 p.m. and 12 p.m. to make an appointment for next-day pickup. A number of stores indicated that most of the iPhone 4S units sold are via a reservation, leaving very little stock for customers who simply show up at a store.
As Apple works to keep up with demand at its retail stores, the company is still advertising a wait time of one to two weeks for new iPhone 4S orders placed on its online storefront, both in the U.S. and internationally.
Inventory checks with carriers AT&T, Sprint and Verizon found that supply of the iPhone 4S was "more sporadic." Most stores Whitmore contacted indicated that shipments were infrequent, and there was no indication as to when Apple would send more units.
Whitmore believes strong demand for the iPhone 4S both in America and abroad shows that supply remains the only factor in determining how many handsets Apple will sell this quarter. He has forecast sales of 28 million iPhones during the holidays, but admitted that number appears "increasingly conservative."
The iPhone 4S has been the fastest rollout ever for an iPhone model, with Apple selling its new handset in seven countries at launch, quickly followed by 22 new countries on Oct. 28. Whitmore said his research has found that the iPhone 4S is selling strongly in the international countries where it recently debuted.