Apple confirms no current plans to bring Siri to older devices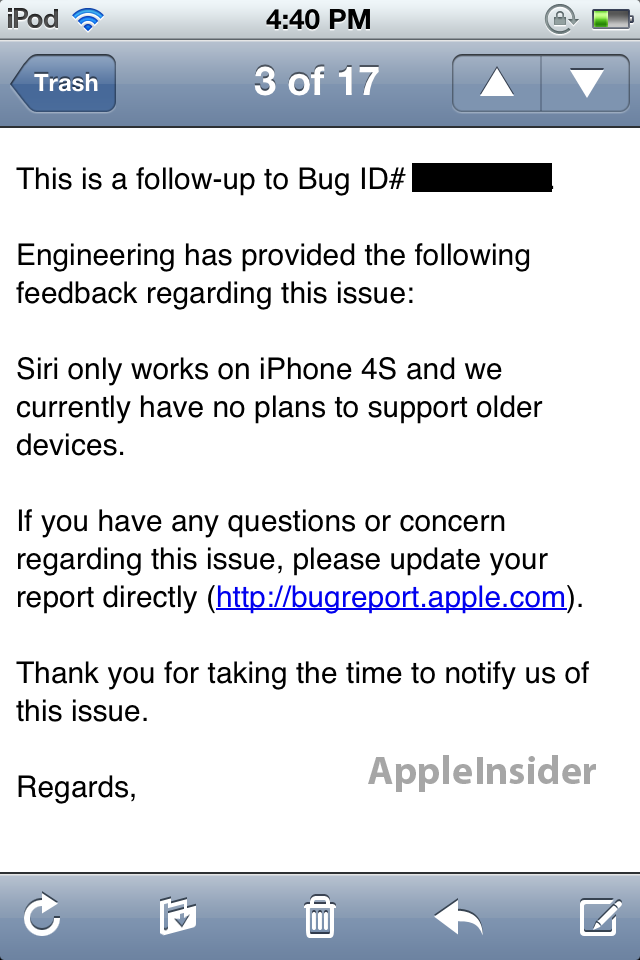 Apple's engineering unit has reportedly confirmed that the company currently has "no plans" to support its Siri personal assistant feature on older devices, according to a person familiar with the matter.
AppleInsider obtained on Tuesday an email, allegedly from Apple in response to a bug report, with the company stating its plans to keep Siri and iPhone 4S exclusive for the time being.
"Engineering has provided the following feedback regarding this issue: Siri only works with iPhone 4S and we currently have no plans to support older devices," the email read.
Apple unveiled Siri last month at its iPhone 4S event. The voice recognition personal assistant is based off technology the company acquired in 2010. The feature quickly made waves because of its advanced natural language processing abilities.
But, the service is currently in beta, a fact that users were reminded of last week when it experienced widespread outages.
Some analysts view Siri as the main selling point of Apple's latest handset and unlikely to come to older devices during the first few months of iPhone 4S sales.
Undeterred by Apple's refusal to officially support Siri on other devices, jailbreak hackers have taken the matter into their own hands. Last week, they succeeded in porting a working version of Siri onto an iPhone 4 and a fourth-generation iPod touch.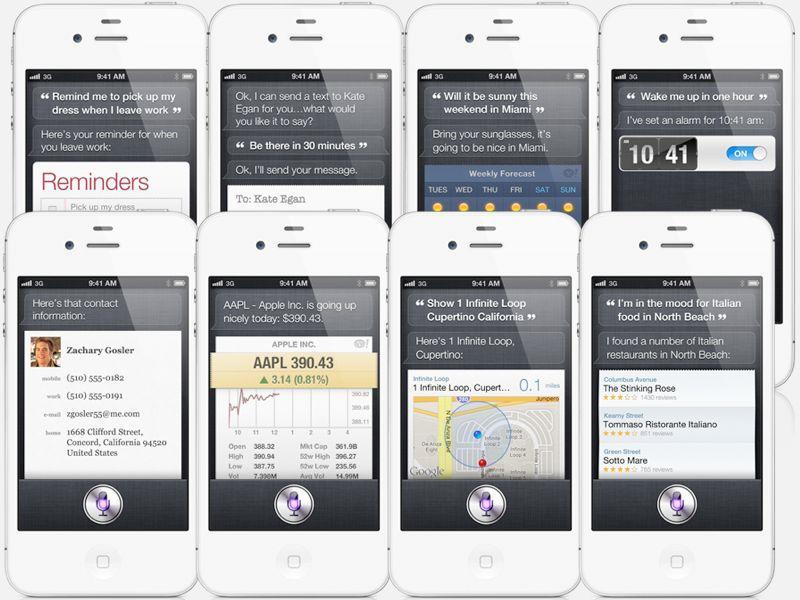 Siri has even been viewed as threat to Google because it may circumvent traditional search engine queries, thereby cutting into Google's bread-and-butter ad business. Google Chairman Eric Schmidt even admitted that Siri could pose a "competitive threat" to the company, though it was in his own interests to do so, as he was writing to the U.S. Senate's anti-trust subcommittee.