Apple working with US energy company on North Carolina solar farm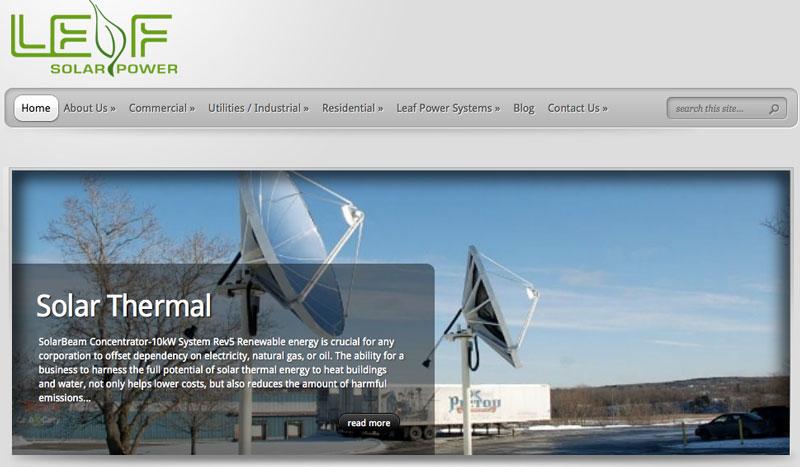 AppleInsider is supported by its audience and may earn commission as an Amazon Associate and affiliate partner on qualifying purchases. These affiliate partnerships do not influence our editorial content.
While companies from China dominate solar panel production, Apple has opted to partner with an American company to help build its forthcoming solar farm in North Carolina, AppleInsider has learned.
Leaf Solar Power, a renewable energy company based out of Lake Worth, Fla., is working with Apple on a new solar farm that will power its $1 billion data center, according to a person familiar with the ongoing project. Leaf Solar's involvement in Apple's North Carolina solar farm may be the the company's largest and most lucrative partnership yet, as Leaf's official LinkedIn page notes that it specializes in residential and "small" commercial projects in South Florida.
Last month, local permits revealed that Apple is planning to build a solar farm across from its massive data center in Maiden, N.C. Details for the project have not yet been revealed, as a permit obtained by Apple simply applies to erosion control.
More details on the solar farm will surface when Apple decides to formally apply for a building permit — a process that could also expose the full extent of Leaf Solar's involvement in the project. When contacted by AppleInsider on Tuesday, a person representing Leaf Solar declined to comment.
The company is also said to have co-developed solar projects in Tennessee, and also allegedly received a request for proposal for a 17-megawatt solar farm in Arizona. The person said the company is also looking to open a 300-megawatt "world class manufacturing facility," but AppleInsider could not confirm the accuracy of these claims.
The move by Apple to conduct business with a U.S.-based solar company comes at a time when production of solar panels has been increasingly sent overseas. In particular, solar panel production has greatly shifted to China over the last two years.
China's dominance in the solar panel market has become such an issue that earlier this year, U.S. President Barack Obama signed a law with a "Buy American" provision for the purchase of solar panels by the Defense Department. The U.S. government hopes the American military's investment in renewable energy can be kept stateside, rather than sending money overseas for solar panels built in China.
The extent of Leaf Solar's involvement in Apple's North Carolina solar farm is not yet apparent, but the company's recently updated website does name "Solar Farms" under its list of products offered. A business description listed on Yelp also notes that Leaf Solar "specializes in solar power installation, including solar hot water heaters, solar pool heating, and solar electric energy."
Apple's massive data center in North Carolina was first announced in July of 2009. The $1 billion project eventually opened this spring to support Apple's online services, including iTunes and the newly launched iCloud.
Use of sustainable energy at facilities including data centers is not new for Apple. The company's website boasts that just 2 percent of its energy footprint comes from facilities, while its operations in Austin, Tex.; Sacramento, Calif.; and Cork, Ireland; use 100 percent renewable energy.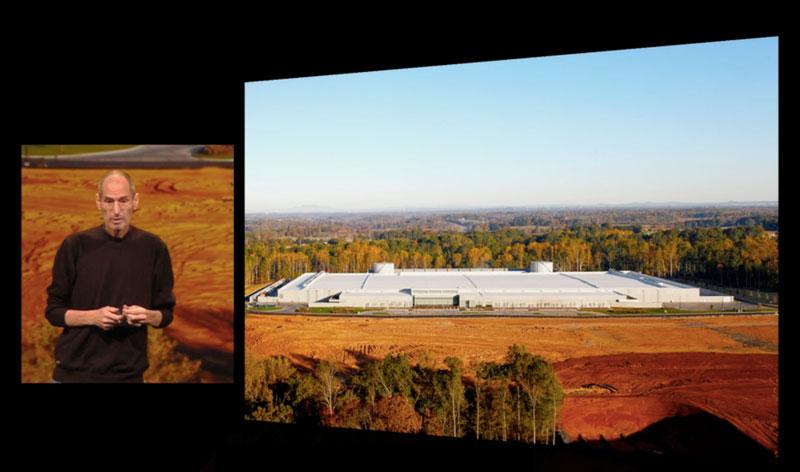 Apple's commitment to green energy has been well documented, but the company's partnerships with overseas companies, particularly for assembly of popular devices like the iPhone and iPad, have also generated negative publicity. In particular, Apple's relationship with Foxconn, which runs a number of massive assembly facilities in China, has come under fire on numerous occasions.
Every year Apple audits its overseas partners, and one report issued this February revealed that the company terminated business with a facility that employed 42 underage workers. The audit also uncovered one case of bribery, in which a facility manager offered cash to Apple's third-party auditors to reduce the number of audit filings, prompting Apple to cease business with the company.
Given the controversies that stem from Apple's partnerships with overseas companies, the company's believed decision to broker a deal with a U.S.-based renewable energy company, rather than outsourcing the work to China, could be viewed as significant. The apparent deal could also help to fuel investment in homegrown "green" energy solutions, bolstering America's role in the push for renewable power while creating sustainable jobs in the area.