Acer, Asus slash 'Ultrabook' orders by 40%, struggle against MacBook Air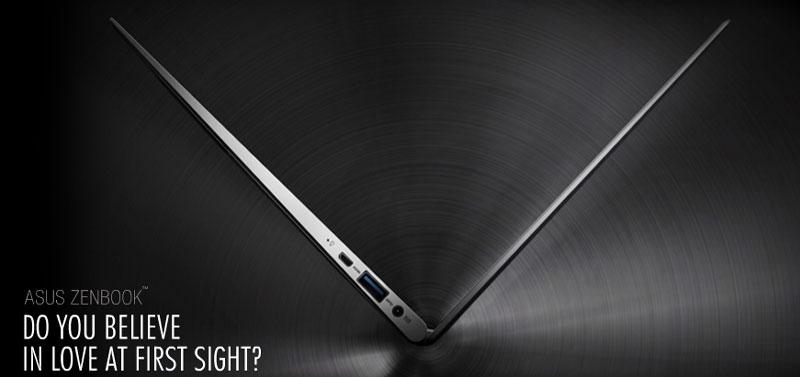 Intel's thin-and-light "Ultrabook" design, inspired in part by the success of Apple's MacBook Air form factor, continues to struggle in the market, prompting PC makers Acer and Asus to reduce orders by 40 percent.
The two companies originally planned to order as many as 300,000 Ultrabooks by the end of 2011, but slow sales forced the company to reduce those orders to between 150,000 and 180,000 units, according to DigiTimes. The report labeled first-month sales of Ultrabook Windows-based PCs as "unsatisfactory," citing sources at original design manufacturers.
"Compared to Apple's MacBook Air, Acer and Asustek's Ultrabooks do not have advantages in either performance or industrial design," the report said, "and their weak sales were expected, the sources noted, adding that notebook players are putting their focus on after May 2012 with expectations to see surging demand in October 2012, when Windows 8 launches."
Ultrabooks are currently offered at a higher price range than typical low-cost PC models, and the Zenbook thin-and-light notebooks sold by Asus even had a higher starting price than Apple's MacBook Air at around $1,200 U.S. Apple's 11.6-inch entry-level MacBook Air starts at $999.
The slow Ultrabook launch was also affected by economic troubles around the globe, which continue to contribute to a slumping worldwide notebook PC market.
Intel unveiled specifications for its Ultrabook design in August, including a reference bill of materials for PC makers to build super-thin notebooks at a cost as low as $475. Intel's "Ultrabook" class aims to bring "tablet-like features" to thin-and-light notebooks below the $1,000 threshold.
But PC makers have struggled to reach the sub-$1,000 price point achieved by Apple with the MacBook Air, and prices of the first generation of Ultrabooks were generally much higher than Intel had proposed in its reference specifications. Ultrabook makers also felt the squeeze from Apple's control of the overseas supply chain, and struggled to build their unibody metal notebook chassis similar to the MacBook Air.
While Ultrabook makers have initially struggled, Apple last quarter saw its highest Mac sales ever, reaching 4.85 million units sold in the three-month period. The success of the ultraportable MacBook Air has led to rumors that Apple will revamp its MacBook Pro notebook lineup in 2012 with design cues learned from the Air. One report in October claimed that Apple was testing a ultrathin 15-inch MacBook, though it was unclear whether the computer is planned to be part of the MacBook Air or MacBook Pro family.