Enterprise adopting Apple products as company becomes 'easier to work with'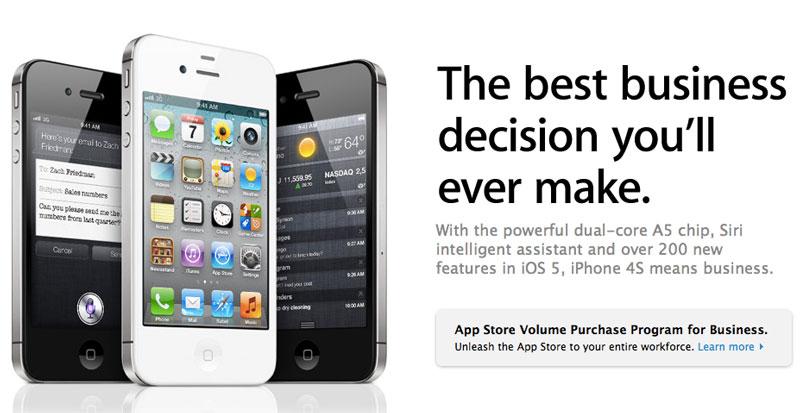 Apple's recent success in the enterprise comes as the company has worked to cater to businesses' needs, and also as Chief Executive Tim Cook has shown a friendlier side than companies were used to with Steve Jobs.
Profiling the growth in enterprise sales Apple has seen in recent years, The New York Times revealed on Wednesday that while Jobs disliked catering to business needs, Cook is "more at ease" meeting with enterprise customers. It noted that Jobs disliked working with businesses so much that at a conference in 2005, he referred to chief information officers as "orifices."
"While corporate technology buyers say Apple does not try to hide the fact that consumers are still its top priority, they note that the company has gotten easier to work with in recent years, adding features to its devices that make them more palatable to business," author Nick Wingfield wrote.
Previously, under Jobs, corporate customers were often rubbed the wrong way as the outspoken CEO spoke his mind, former employees reportedly said. But even before he took over as CEO, Cook, while chief operating officer of Apple, was said to engage in more communication with the company's enterprise clients.
"(Cook) met more frequently with corporate customers and seemed to appreciate their needs, even if he did not deviate from Mr. Jobs's views about making consumers the priority when making Apple products," the report said.
Apple's new success in the enterprise has been largely driven by the iPhone and iPad, which have seen rapid adoption thanks in part to the "consumerization" of businesses. During each of its latest quarterly earnings conference calls, Apple executives have touted the adoption of iOS devices in the enterprise, and noted last quarter that 93 percent of Fortune 500 companies are deploying or testing the iPhone, while 90 percent are deploying or testing the iPad.
One major corporate coup for Apple came in September, when home improvement retailer Lowe's revealed it would outfit 42,000 of its employees with iPhone 4 units, equipped with custom applications to make the handset a point-of-sale system.
A poll of enterprise device activations in October found that both the iPhone and iPad were top picks by companies, easily besting competing Android products. The iPad in particular showed complete domination of the enterprise tablet market, taking 96 percent of total activations tracked by Good Technology.
Even the Mac has found success in enterprise adoption following years of struggles. Forrester Research, a longtime critic of Mac use for businesses, declared in October that it was "time to repeal prohibition" on Macs in the enterprise, stating that Mac business users are more productive than their PC counterparts thanks to increased reliability and less maintenance necessary with Apple devices.