Apple reportedly prepped AMD-powered MacBook Air, dropped it at last minute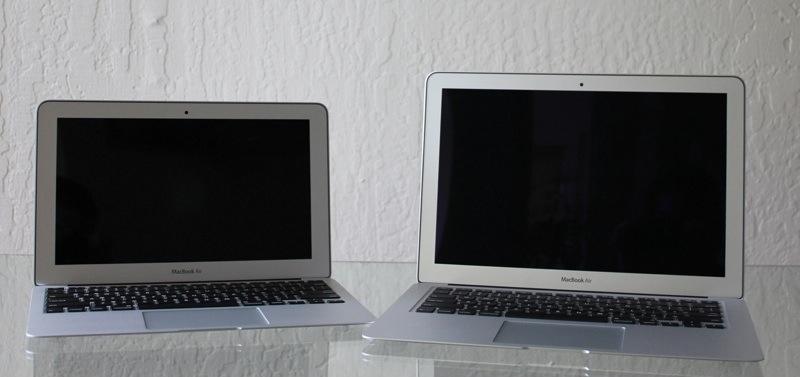 Apple is said to have developed a MacBook Air running Advanced Micro Devices' Fusion Llano processor last spring, but scrapped it at the last minute because of production issues, according to an unverified report.
SemiAccurate claims that the current iteration of Apple's thin-and-light MacBook Air is actually the company's "plan B," while the original "plan A" was a notebook running AMD's low-power Llano chip. According to report author Charlie Demerjian, the machine would have lost some CPU power in exchange for "many times the GPU power."
The mid-2011 MacBook Air sports Intel's current-generation Sandy Bridge i5 and i7 processors with integrated graphics. The notebooks also feature a backlit keyboard and Intel's new Thunderbolt I/O.
Demerjian went on to suggest that AMD had "dropped the ball" on its end, even after Apple had a notebook "on the verge of production." Apple ultimately went with Intel because AMD was having trouble producing enough of the "premium" parts to meet demand for a refreshed MacBook Air, though multiple sources reportedly told the publication that supply was "only one of the reasons" that Apple decided not to release move forward with the machine.
However, Apple is said to still be very interested in working with AMD. "Sources indicate that ARM CPUs are still on tap as soon as the 64-bit chips show up," Demerjian wrote.
AppleInsider exclusively reported last year that Apple's top executives had been meeting with AMD representatives to discuss adopting its chips into Apple's Macs. The talks arose out of Apple's discontent with Intel's limited availability of new processors and the chipmaker's efforts to promote its own limited integrated graphics chips.
After Apple confirmed its plans to transition the Mac to Intel CPUs in 2005, some industry watchers wondered why Apple hadn't chosen to use AMD's processors as well. However, the Cupertino, Calif., company had foreknowledge of Intel's Core family of processors that would surpass AMD's advantages at the time. But, given Intel's current weakness in the graphics department, Apple could begin adopting AMD's processors within the next few years.