Ultrabook makers turn to plastic as Apple controls unibody aluminum supply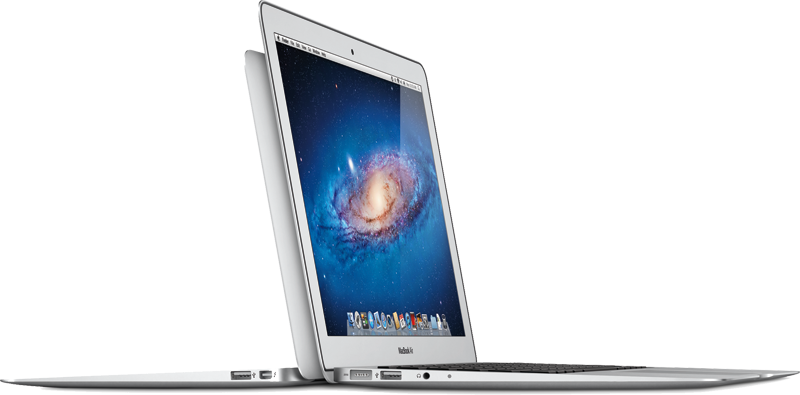 Apple's continued control unibody aluminum chassis supply has reportedly forced Ultrabook makers, hoping to compete with the MacBook Air, to turn to alternative materials such as plastic.
Industry sources indicated to DigiTimes on Monday that PC makers face limited capacity of unibody chassis, because computer numerical control, or CNC, machines can only produce one unibody frame every three hours. That means just one machine can only produce eight pieces per day.
Catcher Technology, the largest unibody chassis maker, is said to be restricted due to a production stoppage in China. But Catcher is still giving priority supply to Apple, which means other PC makers are feeling the squeeze.
PC makers are attempting to combat Apple's MacBook Air with the new Ultrabook specification spearheaded by Intel. The goal is to create affordable thin-and-light notebooks that can undercut the MacBook Air on price.
But in attempting to mimic the design of the MacBook Air, Ultrabook makers have had trouble securing unibody aluminum chassis, and have instead chosen to adopt new materials like high-density fiberglass, or an exterior aluminum chassis with plastic internal parts.
"The new aluminum chassis with plastic internal parts design will allow ultrabooks to feature a metal appearance, but all the internal parts will be made from plastic stuck to metal parts using glue," the report said.
The new design will not only allow Ultrabook makers to increase their output, but is also a cost-saving measure. While a unibody chassis costs between $40 and $80, the new aluminum design with plastic internals is said to cost between $20 and $30.
Apple's ultraportable MacBook Air has become an important part of the company's Mac lineup, and now represents 28 percent of its total notebook shipments. That's well up from just 8 percent of total MacBook sales in the first half of 2011.
Apple's success has prompted PC makers to fight back with their own thin-and-light notebooks, though the Ultrabook line has yet to see significant success. Earlier this month it was revealed that Acer and Asus slashed their Ultrabook orders by 40 percent after initial sales were slower than expected.
Back in August, before Ultrabooks even hit the market, it was first indicated that PC makers were feeling the squeeze from Apple on metal unibody chassis supply. It was said then that Intel and its PC partners were "aggressively searching" for new materials to build chassis for Ultrabooks. Monday's latest update would indicate that the companies believe they found their potential solutions in high-density fiberglass and plastic.