Microsoft working to bring its Office apps to iPad, Mac OS X Lion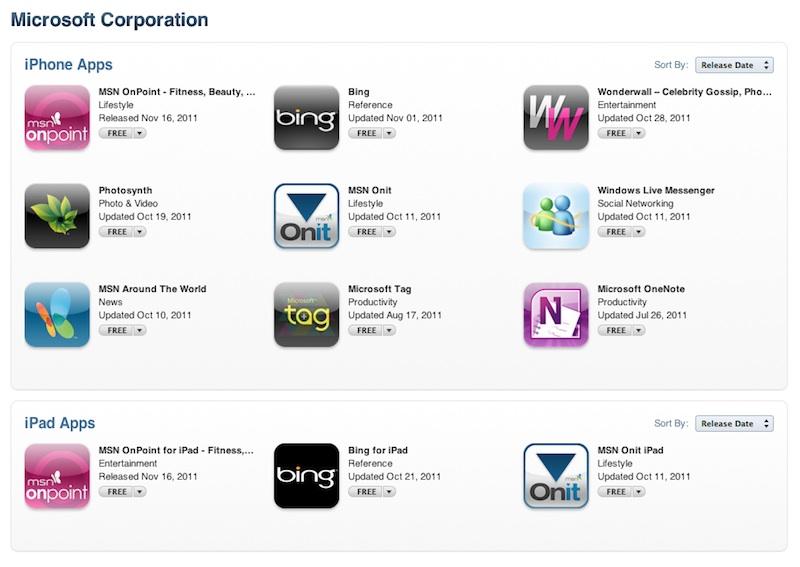 AppleInsider is supported by its audience and may earn commission as an Amazon Associate and affiliate partner on qualifying purchases. These affiliate partnerships do not influence our editorial content.
Microsoft is preparing a new edition of its Office suite for Apple's iPad, as well as an updated Office for Mac OS X Lion users.
According to a report by The Daily, Microsoft is "actively working on adapting its popular software suite for Apple's tablet," in recognition of the fact that iPad now accounts for the vast majority of tablets sold, and now represents a market nearly as large as Mac OS X itself.
The report also notes Microsoft is working to complete Office 2012 for Windows, already in beta, for release next year. An updated edition for Lion would presumably be made available through the Mac App Store. The existing Office 2011 only supports Snow Leopard officially.
By adding support for Lion document features such as Auto Save and Versions, Microsoft could bring its Mac Office into parity with Apple's iWork suite, which has been updated for Lion but hasn't been significantly revised since the release of "iWork 09" nearly three years ago.
On iOS, Apple has enjoyed an uncontested run at providing its iWork productivity software for the iPad, as well as the smaller screen of the iPhone and iPod touch. Apple's Pages, Keynote and Numbers apps for iOS have remained at the top of the App Store's highest grossing iPad apps.
While failing to predict the popularity of Apple's iOS as a mobile platform, Microsoft has made some efforts to bring its apps and services to the App Store.
It has delivered an iPad version of its Bing search app as well as MSN Onit and OnPoint apps, and has released a Tag barcode scanner, OneNote and Windows Live Messenger clients for iPhone.
Microsoft also just announced a deal to license its enterprise protocols involved with Remote Desktop Services, Windows Azure, Active Directory and SharePoint, to third party developer Agreeya Mobility, which plans to build apps for Apple's iOS as well as Android and other mobile operating systems.
While Microsoft has largely ignored Apple's iOS as it worked to improve Windows Mobile 6, then build Windows Phone 7 as a viable competitor, it's own mobile platforms have failed to gain traction.
Bad news for WP7, Windows 8
After a year on the market, Windows Phone 7 hasn't attracted meaningful sales, and the future prospects of Nokia's WP7-based Lumia line have not been encouraging.
Microsoft is also struggling to bring Windows 8 to market at least a year from now, meaning it will hit the market only after another year of iPad sales further erode the slim market left for non-iPad tablets.
A new study by Forrester notes that while it is "bullish" on Microsoft's new software platform, it believes that the company has missed the "peak of consumer desire" for a Windows-based tablet, noting that in just six months, consumers' interest in a future Windows tablet had dropped by 25 percent.
Across 2011, Google's Android 3.0 tablet effort has completely failed, HP has abandoned its own rival webOS tablet project, and RIM has been embarrassed by the absolute lack of interest in its PlayBook. The only "tablets" garnering any attention outside of iPad are cheap loss leader devices running year old versions of Android incompatible with the tablet apps Google hoped to sell and effectively acting as large screen smartphones without mobile calling features.
By shifting its focus to support iOS, Microsoft appears to be acknowledging that its chances of building a viable competitor to Apple's mobile products are not just a year away, but shrinking in potential every day as even its own employees leave the company to work on iOS related projects.
Microsoft's Technical Evangelist Mike Swanson, who has worked for the company for the last eleven years, recently announced that his side interest in developing apps for iOS devices has grown into a full time job, resulting in his departure from Microsoft to focus on building "new and exciting" mobile software.