Led by Apple's iPhone 4S, AT&T expects record quarter for smartphones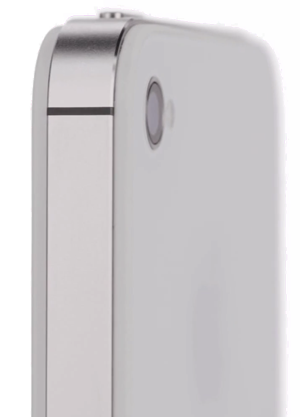 AppleInsider is supported by its audience and may earn commission as an Amazon Associate and affiliate partner on qualifying purchases. These affiliate partnerships do not influence our editorial content.
AT&T announced on Wednesday that it is on track to have its best quarter ever for smartphone sales, led by continued "strong" performance of the iPhone 4S.
Apple's latest iPhone was the only smartphone specifically cited in the press release issued by AT&T, which noted that its network is the only where iPhone 4S users "download three times faster and talk and surf at the same time." The carrier announced in October that it activated more than 1 million of the iPhone 4S in its first five days of availability, but declined to reveal specific sales figures on Wednesday.
In all, AT&T sold about 6 million smartphones in the first two months of its fourth quarter, including the 1 million iPhone 4S units sold in just a five-day span. December is usually one of AT&T's strongest months for smartphone sales, which puts the carrier on track to easily best its previous sales record of 6.1 million smartphones in one quarter.
AT&T's smartphone success was first revealed by the company's senior vice president and chief financial officer, John Stephens, in a speech at the UBS 39th Annual Global media and Communications Conference in New York.
Though AT&T declined to reveal full sales of the iPhone 4S thus far, it's likely the lion's share of the company's smartphone sales thus far this quarter were represented by Apple. Even before the launch of the iPhone 4S, Apple's iPhone 4 and iPhone 3GS were the top-selling handsets at AT&T throughout all of 2011.
Last quarter, the iPhone represented 56 percent of AT&T's smartphone activations with 2.7 million units. AT&T's iPhone numbers bested rival Verizon by 700,000.
Stephens also announced on Wednesday that AT&T remains on track to have its high-speed 4G long-term evolution network available to 70 million people by the end of 2011. The company plans to expand its LTE coverage to New York City this month.
Reports have suggested that Apple plans to launch an LTE-capable iPhone in 2012. Apple executives said earlier this year that they looked into LTE technology, but they felt poor battery life and other current issues with 4G were reason enough to hold off.