Rare Apple '80s MultiServer, '70s Apple II ROM prototypes appear on eBay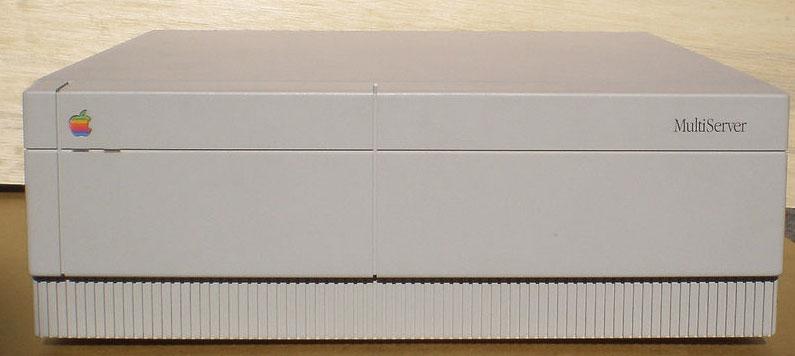 A handful of rare, never-before-seen Apple prototypes have appeared for sale on eBay, including an unreleased product from the 1980s called "MultiServer," and a prototype ROM board from the 1970s.
Four days remain on the listing for the Apple MultiServer model, a product that was allegedly being developed at Apple in the mid-1980s. Though the device was never released, the front of the casing looks nearly finished, complete with the product name and Apple logo.
The listing for the empty chassis notes that it is in excellent condition and includes a 3Com 3 Server metal chassis painted Apple white, with Apple-specified connectors on the back. The front design plate was made by Frog Design Inc.
The MultiServer's frame measures 17 inches by 16 inches and is 6 inches tall, and the seller noted it is "big and heavy." When packaged and shipped, the seller says it will weigh about 24 pounds.
"Now I don't know why anybody would want this other than to get a Christmas present for somebody who really does have everything," the listing reads. "(Of course I have kept it for approximately 25 years so who am I to talk.)"

A second listing on eBay is for a prototype ROM card developed by Apple Computer Inc. in 1978. The seller suggests the board could be from an early Apple II, but added they are "not sure."
The hardware includes the Apple logo and name with the words "ROM CARD," and a copyright date of 1978. It states it was made in the U.S.A.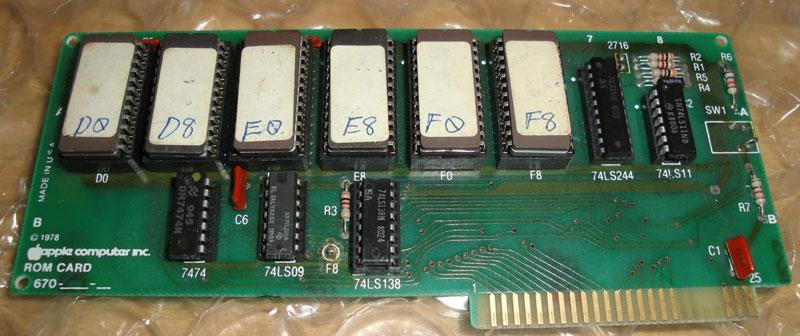 Yet another rare product for sale on the auction website is a prototype power adapter for a Macintosh PowerBook Duo 270C. The notebook was one of the first portable computers sold by Apple, and that model was released in 1993 before being discontinued in May of 1994.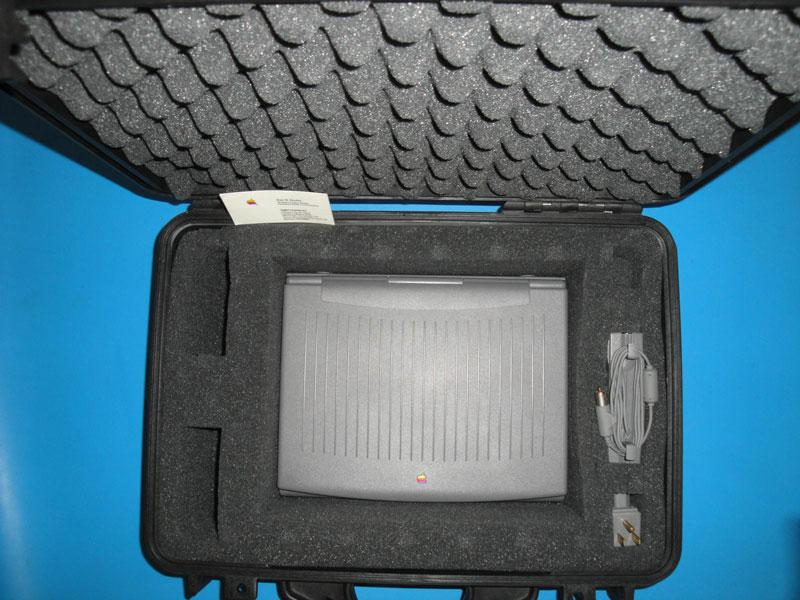 The seller notes that the PowerBook itself available for sale is not a prototype, but was used by an Apple manager. The notebook includes a rare prototype power adapter by ASTEC and not sold to the public.
The seller said they have been collecting Apple products for over 10 years, and the unit was found at a recycling surplus center. The PowerBook and prototype power adapter was found in a computer hard case with an Apple employee business card. The auction does not include the business card or case.