MacMall opening third Calif. retail store Saturday ahead of move into Chicago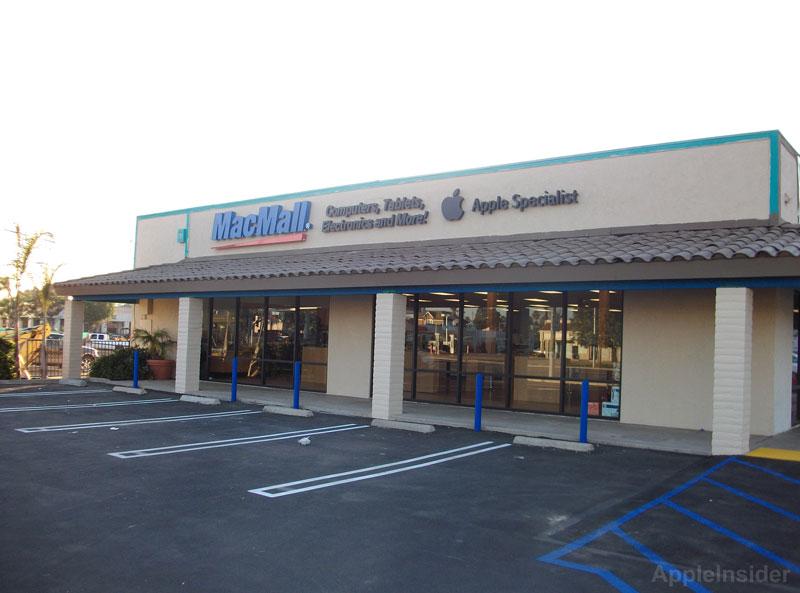 With sales of Macs growing at more than six times the industry average, MacMall on Saturday will give away thousands in Apple gear to customers attending the grand opening of its Huntington Beach retail store — the latest component of the reseller's retail expansion plans that will it see move into Chicago early next year.
The 6,000-square-foot store at 16929 Beach Blvd. in Huntington Beach, Calif., will be the Apple authorized reseller's third in California, following the successful launch of a larger shop in Torrance last year that served as a prototype for the company's renewed retail interests. MacMall also operates a store in Santa Monica, Calif., where it has maintained a presence dating back to 1989.
The El Segundo, Calif.-based company's move to grow its retail footprint stands out in an era where Apple authorize resellers are generally losing their footing at the hands of Apple's own, aggressive retail effort, which began invading key U.S. metropolitan areas in 2001.
But MacMall president Dan DeVries says his company has received nothing but support and encouragement from Apple, as the Mac maker acknowledges that its unable to deliver the Apple experience to every region through its own stores.
A catalog and online reseller since the mid '90s, DeVries said MacMall decided a couple of years ago that it wanted to pursue a retail strategy that would provide the immediate gratification, real-world product experience, and instantaneous service options that its existing business model could not.
Its brick-and-mortar stores, like the one opening in Huntington Beach on Saturday, largely resemble Apple's own shops, right down to the iconic wooden display tables and MacMall's take on a GeniusBar. Dubbed MallOnCall, the support counters will be staffed from open-to-close each day with trained service providers that will help customers with on-site upgrades and technical support with their Apple products.
Unlike Apple's bustling Genius Bars, MacMall's MallOnCall bars won't that require customers to first schedule an appointment, and staffers will be willing to help service and troubleshoot devices from other electronics manufacturers and PC makers. The reseller also promises to offer the same discounted pricing on Apple products found on the company's website and will soon offer in-store pickup for online orders.
DeVries told AppleInsider that MacMall plans to open another retail store in Chicago this coming February and is currently "investigating" options for a space in New York City. He said the stores will also aim to address some of the limitations of Apple's own stores. For instance, the shops will be eager to work with businesses and will stock a much larger selection of Mac and iOS accessories for customers to purchase on the fly.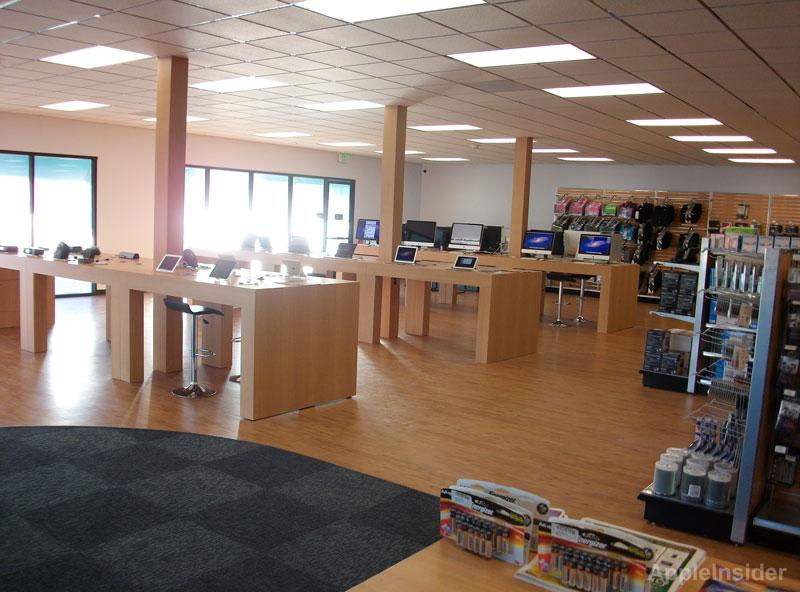 The first 300 people to visit MacMall's new store in Huntington Beach on Saturday, Dec. 10, will be entered into a drawing to win one of several Apple products valued at over $3,500, including a MacBook Air, three iPod touch players, five iPod nanos, and five Apple TVs. There will also be additional drawings for iPad and Mac accessories throughout the day and the first 100 people to make a purchase will receive a free gift bag.
Full details can be seen in a copy [PDF] of the store's first ad.