Parents complain Amazon's Kindle Fire gives kids access to porn, accounts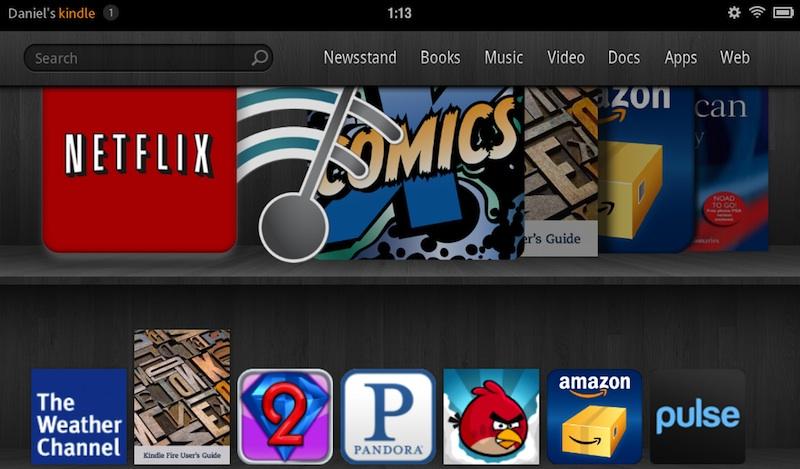 Amazon delivered its low cost Kindle Fire tablet primarily as a way for users to browse and buy digital content, but it omitted parental controls that can block access to pornography, explicit content or allow unattended kids to "charge up a storm" on their parents' account.
Caryn Talty, a parent blogger at HealthyFamily.org noted that while the Kindle Fire was a "very cool, sleek electronic toy," it "has no parental monitoring safeguards installed on the device or available through a software download."
Talty observed that "anyone handling the device can buy whatever material they wish (electronic downloads and merchandise shipped to your door)," thanks to the way the Fire is linked to the buyer's Amazon account.
While that makes it easy to buy Android apps and stream movies from Amazon's Prime service, it complicates efforts by parents who are considering buying the device as a gift for their children.
"I was able to access 'The Iron Giant' for free on my device," Talty wrote. "It's a cute PG cartoon movie that is appropriate for my 1st grader to view. But I also noticed that 'Basic Instinct 2' and 'Striptease' with Demi Moore was also available. I certainly don't want my 8 year old son watching that in the back seat of our car on the way to grandma's house."
In addition to providing unrestricted, easy access to adult movies, the Kindle Fire also has no parental controls on its Silk web browser, making it easy for children to access hard core adult content, even inadvertently.
In contrast, Apple's iOS and iPod devices were designed from the start with Parental Control settings that enable parents to block iTunes downloads by ratings (including free content such as podcasts), and Apple enables parents to selectively turn off web access via Safari or third party browsers; restrict access to YouTube, Location Services and the ability to install new apps. It's also not possible to place purchases without authorization.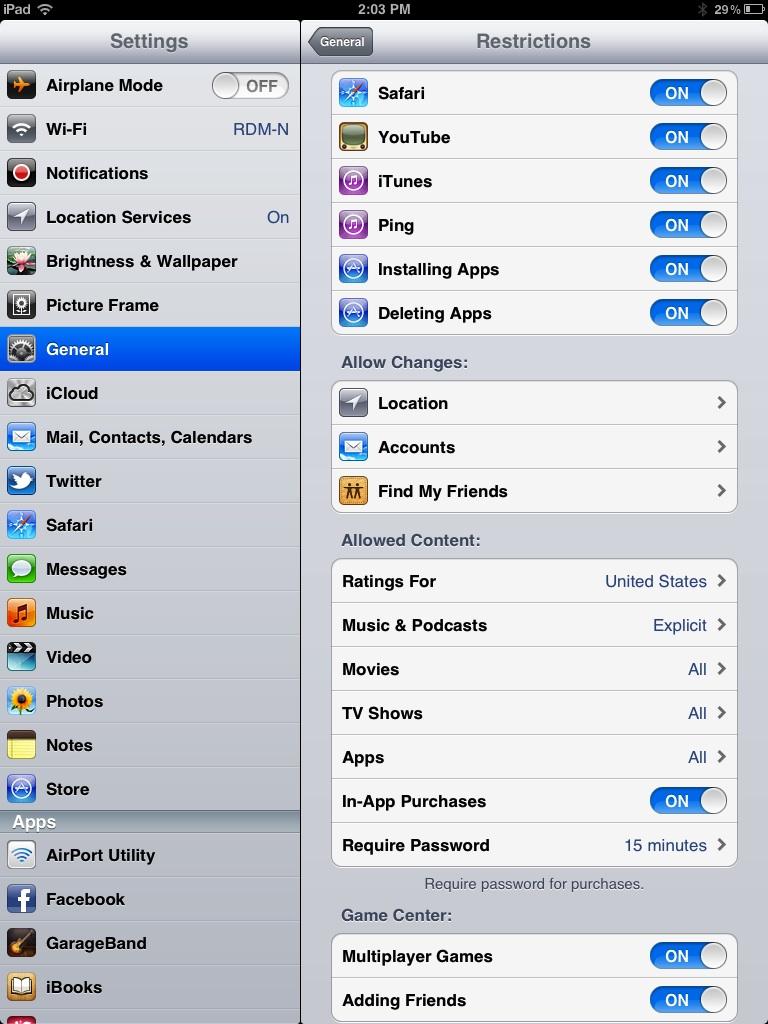 Fire offers an "an unsafe environment for children"
In addition to allowing children to access inappropriate content, Kindle Fire also allows anyone with physical access to the device to place purchases on the owner's account, thanks to Amazon's 1-Click instant ordering service, which is activated by default.
A report by Reuters noted that Amazon's new tablet "has some parents bristling over the simplicity at which children can order from the retail giant and the inability to stop them without crippling the device."
The report stated, "that means anyone who is holding that device can place an order, whether it's their account or not. No prompts come up to confirm the purchase or ask for a password."
Amazon offered a statement saying, "we do provide customers with parental controls for purchasing in-app items," adding, "We're also working on adding additional parental controls." Currently, there are no controls to block purchases of music, books, magazines, movies or apps by ratings or categorically, and no settings that block access to explicit adult content via the included Silk web browser.
The report cited Gary Davis, the director of consumer product marketing at McAfee, as saying "any device that has an unfiltered connection to the Internet is an unsafe environment for children. Parents need to be aware that the Fire is more than a standard e-reader, and take appropriate precautions when allowing children access to the device."
Turn off 1-Click, apps stop working
Buyers can order the device as a gift so it is not linked to their account, and It's also possible to deregister Kindle Fire after ordering it. However, doing so cripples the device. The report described the experience of software engineer Lance Durham, who bought two for his children.
After purchasing some games to preload on the devices, Durham noted he could place orders without confirmation. Amazon's only advice was to deregister the device after each purchase, but Durham said that caused the downloaded apps to stop working. "He returned the tablets," Reuters stated.
Other reports have noted that turning off 1-Click on the Kindle Fire doesn't necessarily stop unauthorized purchases. Even after turning it off, multiple users have stated that the Kindle Fire continues to allow them to buy or rent Amazon content without asking for an account password.