Briefly: AirPlay to add Bluetooth support, Stephen Wolfram on Steve Jobs, upcoming iPhone 4S launches (u)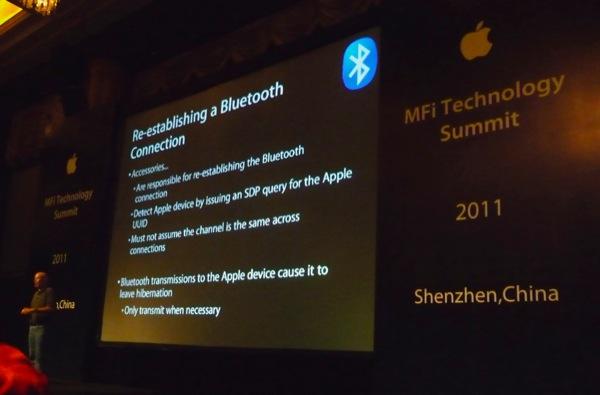 Apple looks to add Bluetooth 4.0 support to its AirPlay wireless protocol, while Wolfram|Alpha founder Stephen Wolfram remembers his years working with Steve Jobs. Also, the iPhone 4S prepares to launch on Dec. 16 in at least 11 countries.
Apple puts focus on AirPlay
During its recent MFi Technology Summit 2011 in Shenzhen, China that ended on Friday, Apple announced that it would be releasing a new certification chip for MFi devices that will allow future AirPlay products to connect via Bluetooth 4.0, according to Japanese Mac blog Macotakara.
By adopting the low-power Bluetooth 4.0 protocol, compatible devices being dubbed Bluetooth Smart Ready, Apple looks to create opportunities in largely untapped iDevice accessory markets like healthcare and mobile gaming.
The low power consumption of version 4.0 makes it an attractive data transfer option to Wi-Fi for battery operated devices. Apple was the first to implement the protocol by introducing one of the first Bluetooth Smart Ready handsets with the iPhone 4S, which has recently come under fire for alleged battery issues.
AirPlay has traditionally used Wi-Fi technology to stream media content to compatible devices like an HDTV through AppleTV or speakers attached to an AirPort Express. Third-party products include AirPlay compatible speakers that can stream music from iTunes or, more recently, a device running iOS and certain Wi-Fi enabled printers.
Currently, only the iPhone 4S, Mac Mini and MacBook Air boast Bluetooth 4.0, while remaining Bluetooth-capable Apple products have chips using version 2.1 of the protocol. In June, the Cupertino, Calif. tech giant was nominated to the Bluetooth Special Interest Group board of directors, the organization oversees the development and standards of the wireless technology.

Apple MFi Conference in Shenzhen, China | Source: Macotakara
Stephen Wolfram remembers Steve Jobs
Stephen Wolfram, creator of the popular program Matehmatica and the Wolfram|Alpha knowledge engine used by Siri on the iPhone 4S, describes the "classic Steve Jobs" in a piece featured in the Saturday edition of The Guardian.
Wolfram says that his first meeting with the late Apple co-founder was "classic Steve Jobs."
"[Jobs] explained that he expected that what he was doing would change the world and, by the way, make a lot of money too," Wolfram wrties. "And he told me he was picking all sorts of bold new hardware and software technologies for his computer and he wanted one of them to be Mathematica."
Jobs, who was in the early stages of building NeXT Computer, took interest in Mathematica, and apparently even suggested the name.
The Wolfram|Alpha creator also tells of the human side to Jobs, remembering that the tech mogul once apologized for becoming distracted during a conversation about technology strategy.
"He said he was going out that night on a date with a woman he'd met the day before and suddenly all his confidence as a technologist and businessman melted away," Wolfram writes. "Happily, the date worked out and the woman he met became his wife for the rest of his life."
The choice to use Wolfram|Alpha for the iPhone 4S' Siri digital assistant was a "quintessential Steve Jobs move," Wolfram says. Instead of going with Google's search engine, Jobs realized that "people just want direct access to knowledge on their phones, without all the extra steps that people would usually assume have to be there."
He goes on to say that Jobs will always be a "remarkable inspiration," noting that upon his technological achievements, tenacity and success, "so much more will be built."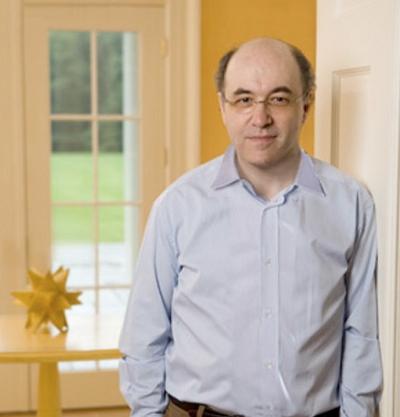 Stephen Wolfram | Source: stephenwolfram.com
International iPhone 4S launches
In a change to the United Arab Emirates' Apple Store webpage on Saturday, Apple announced that the region will be joining its neighbor Saudi Arabia in launching the iPhone 4S on Dec. 16.
Russia, Brazil, Chile, Malaysia, the Philippines, South Africa, Taiwan, Thailand and Turkey are also expected to release the newest iPhone on that date. China is looking toward a December launch, but no official announcement has been made.