Apple's MacBook Air projected to reach sales of 1.6M per quarter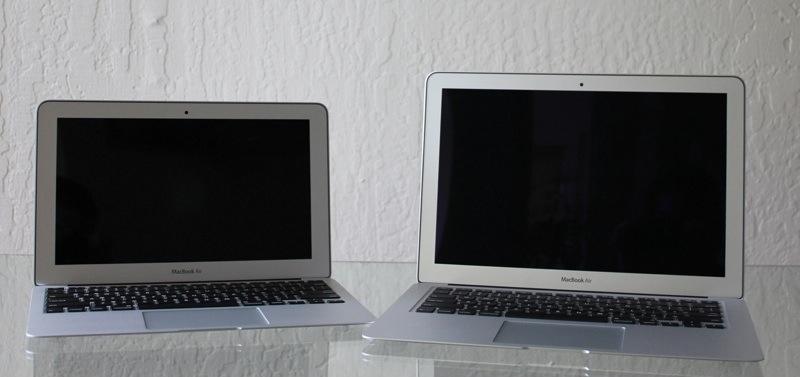 AppleInsider may earn an affiliate commission on purchases made through links on our site.
Sales of Apple's ultraportable MacBook Air notebook continue to grow, and are expected to reach an average of 1.6 million units per quarter over the next 12 months.
Analyst Mark Moskowitz with J.P. morgan sees the MacBook Air becoming a $7 billion-plus revenue driver for Apple with continued growth over the coming months. He noted that unit growth for the thin-and-light notebook accelerated for the fourth straight frame last quarter.
In the third quarter of calendar 2011, Apple sold 923,000 units of the MacBook Air, representing 838.6 percent year-over-year growth. On a sequential basis, the MacBook Air grew 43.8 percent, outpacing total Mac unit growth of 17.1 percent.
Another potential boost for the MacBook Air is China, where Moskowitz believes Apple's expanding presence could be a boon for Mac sales. He noted that in the last quarter, MacBook Air units grew 339 percent year over year in China, versus 76.5 percent for the rest of the Mac lineup.
Moskowitz also doesn't see notebooks based on Intel's Ultrabook specification as posing a significant threat to the MacBook Air. He said the first run of Ultrabooks lack the features and price necessary to compete with Apple.
"In general, we think that Ultrabooks are highly-discretionary devices, and pricing on competitive offerings must fall below $800 before posing a viable threat to Apple's MacBook Air," he wrote in a note to investors. "In our view, Apple's first mover advantage and optimized feature set and form factor command a higher price that early adopters, productivity users, and Apple enthusiasts are willing to absorb."
Numerous reports have indicated that the initial lineup of Ultrabooks have failed to gain traction on the market, and PC makers are set to lower their retail prices this holiday season in an effort to boost sales. Those lower prices are also expected to be aided by a $100 marketing subsidy from Intel.
Ultrabooks have struggled while the MacBook Air continues to grow. Last month, Morgan Stanley revealed that the thin-and-light notebook now represents 28 percent of Apple's notebook shipments.
There are expectations that Apple will expand the MacBook Air lineup in 2012 beyond its current offerings with screen sizes of 11.6 inches and 13.3 inches. The company is rumored to build a new model with a 15-inch screen, and reports have claimed the new, larger MacBook Air will debut in early 2012.