Hard drive shortage hurts Intel, but Apple is the 'least impacted'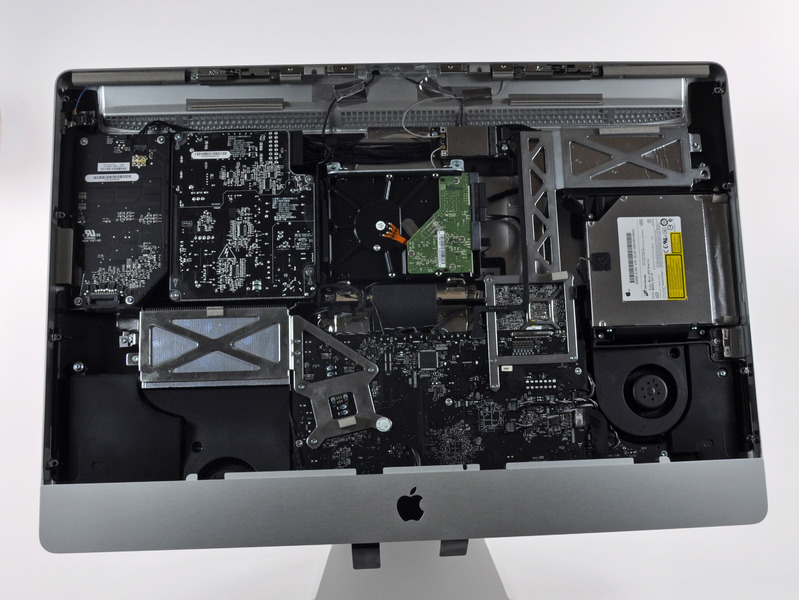 AppleInsider may earn an affiliate commission on purchases made through links on our site.
While chipmaker Intel has said a lingering hard drive shortage will affect its fourth-quarter results, the issue is not expected to have a negative effect on Apple's Mac sales.
Intel's results are expected to be below the company's previous projections due to the continued shortage of hard drive supply. The chipmaker lowered its fourth quarter revenue to $13.7 billion, down from $14.7 billion.
Analyst Ben Reitzes with Barclays Capital said Intel's revisions should not be a surprise to those who watch the PC market. But while major PC makers like HP and Dell expect to be negatively impacted by the hard drive shortage, Reitzes said he believes Apple will not be hurt by hard drive supply constraints.
"We think Apple will be the least impacted of our PC coverage names, if at all, given its ability to sell MacBook Airs and iPads," he wrote in a note to investors.
In what may have been the first sign of the hard drive shortage affecting Apple, earlier this month build-to-order iMacs with 2-terabyte hard drives saw their estimated shipping times slip to 5 to 7 weeks, significantly longer than their previous shipping estimate of 1 to 3 days. Those shipping times improved last week to 2 to 4 weeks, suggesting supply of the high-capacity 2-terabyte hard drive has improved.
Apple Chief Executive Tim Cook was asked in October about the hard drive shortage, which is a result of flooding in Thailand. At the time, he was unsure how the situation might affect Apple.
"It is something I'm concerned about," Cook said. "We do expect — I'm virtually certain there will be an overall industry shortage of disk drives as a result of the disaster. How it affects Apple, I'm not sure."
About 14,000 factories were shut down by the floods in Thailand, putting more than 600,000 people out of work. Among the companies affected by the natural disaster were hard drive makers Western Digital and Seagate.