Microsoft releases Kinectimals game, SkyDrive storage for iOS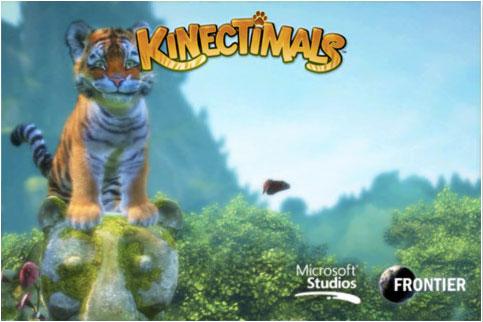 Microsoft on Tuesday released a pair of new applications for the iPhone, with "Kinectimals" representing the first iOS game from the company, and SkyDrive offering users the ability to access their cloud storage.
Microsoft debuted the Kinectimals brand in 2010 with the launch of its Kinect peripheral for the Xbox 360. With its release on Tuesday, the iOS verison of Kinectimals is Microsoft's first game for Apple's mobile platform.
The company has, however, recently released other gaming-related applications for iOS, including one option that connects to its Xbox Live online service, and another that ties into its Halo franchise of games. But the "Halo Waypoint" application is a companion to the series, and is not an actual game.
Kinectimals is a universal application designed for both iPhone and iPad, and is available on the App Store for $2.99 (iTunes link). The 178MB download is available in English, Japanese and Korean, and requires iOS 4.2 or later.
"This irresistible mobile experience gives you the chance to use your phone to visit the island of Lemuria and play with, care for and fall in love with your very own cub," the official description reads. "Bring your pet with you wherever you go! If you've already experienced Kinectimals on Kinect for Xbox 360, your phone becomes the key to unlocking five new cubs on your console. Stand-alone mobile game features Kinectimals' signature visual quality, delightful animation and brand new ways to play with your cub!"
Also released on Tuesday by Microsoft was "SkyDrive," which gives users access to Microsoft's free cloud storage service. With SkyDrive, users can upload 25 gigabytes worth of files, with a maximum individual file size of 100 megabytes.
The free iPhone application (iTunes link) is a 4.4 megabyte download compatible with the iPhone, iPod touch and iPad. It requires iOS 4.0 or later. Features of the software, according to Microsoft, are:
Access all of your SkyDrive content including files shared with you
View recently used documents
Upload photos or videos from your phone
Share a link to any file using email
Create folders. Delete files or folders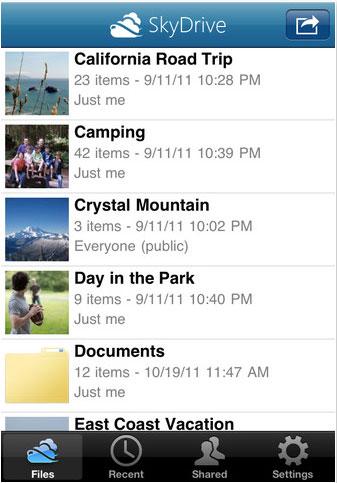 Microsoft's flurry of iOS applications in recent weeks comes as the company is rumored to be working to bring its Office suite to the iPad in the near future. Previous iOS applications from Microsoft include "Bing," "OneNote," and "Windows Live Messenger."