Microsoft opens Messenger to XMPP, allowing Apple to connect iChat, iOS clients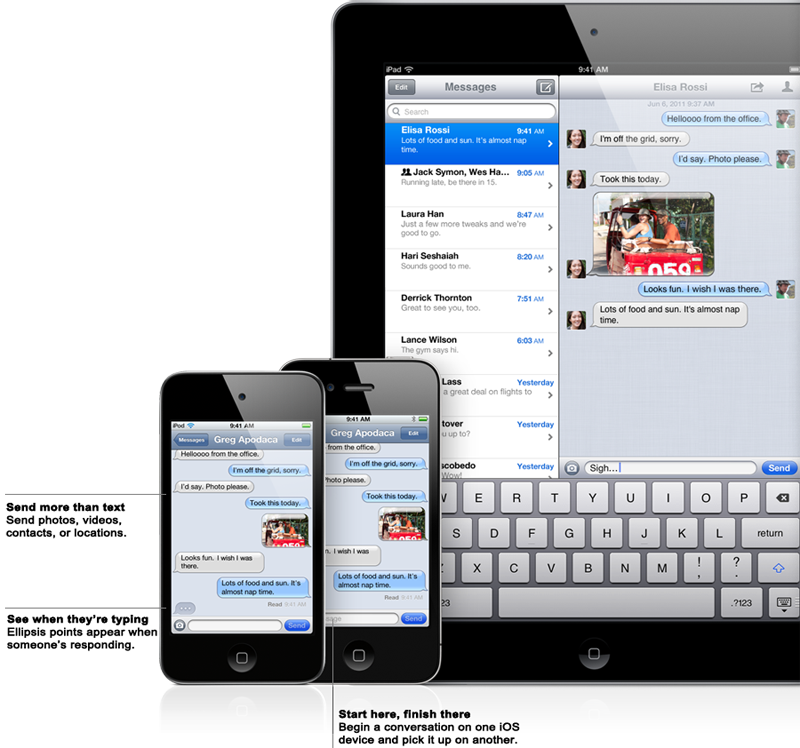 Microsoft has opened up public access to its Messenger IM network via XMPP, enabling Apple and others to build open clients capable of interacting with Microsoft users.
In a new "Inside Windows Live" blog posting, the company has announced "public availability of access to the Messenger network via XMPP," a step that finally brings Microsoft into the fold using eXtensible Messaging and Presence Protocol.
Unlike email, which has long used Internet standards to exchange messages between servers, IM providers each created their own proprietary protocols for sending IM, making it difficult or impossible for users on AIM, Yahoo, MSM and other IM services to connect with each other.
Apple initially partnered with AIM to launch iChat in 2002, but by 2004 had introduced a new iChat 3 version that supported XMPP, allowing users to seamlessly connect with Google Talk. In this summer's release of Mac OS X Lion, Apple also added support for Yahoo IM, enabling the chat client to connect to three different chat networks (AIM, Yahoo and open Jabber/XMPP servers like Google Talk, Facebook chat and Apple's own iChat Server).
Conspicuously absent was any support for Microsoft's MSM/Windows Live IM network, which is extremely popular in some areas, particularly in Europe. Microsoft's move to support the open XMPP may explain why Apple didn't build in support for Microsoft's previous, proprietary Messenger network. Apple has separately worked with Microsoft to support its Exchange Server protocols, so it was likely privy to Microsoft's Messenger plans.
Apple has invested significantly in the open XMPP, not only using it to support Bonjour local chat in iChat, but also adding support in Mac OS X Server to allow companies to set up their own XMPP IM services, just as easily as setting up local email services.
Additionally, Apple has used XMPP to power push notifications in iOS and Mac OS X, enabling an energy efficient mechanism for supporting third party app notifications and support for FaceTime and iMessage.
Now that Microsoft Messenger enables open XMPP access, iChat users should be able to add Messenger accounts and directly interact with Messenger users without needing to configure a gateway, use a multi-protocol chat client, or use Microsoft's own chat application.
IM is now largely becoming as openly interoperable as email, thanks in large part to Apple's push behind XMPP. Apple has similarly led the push behind CalDAV calendars and CardDAV contacts, open standards that neither Microsoft's Windows Phone nor Google's Android have supported on their mobile devices, although Google is making some efforts to support the standards in its cloud services in order to interact with iOS devices.
iOS Messages app flirts with IM functionality
Apple appears to be headed toward adding direct IM support to iOS devices through its Messages app. The company has already released direct iPhone to iPad to iPod touch support for iMessage, which automatically connects via XMPP when it detects a connection with an iOS client (using a direct XMPP message rather than SMS, a telephony protocol that requires a mobile connection).
With Microsoft adding 300 million Messenger users to the open XMPP world, Apple appears capable of supporting direct chat functionality with Messenger, Facebook and Google Talk users to its iOS Messages app, as seamlessly as it has added iMessages support alongside SMS/MMS.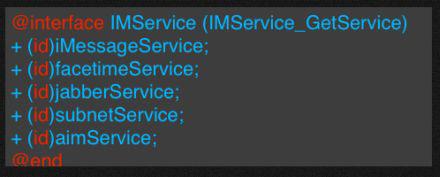 Last month, a developer reported that Apple's iOS 5.0 includes IMService code that makes mention of AIM and Jabber (XMPP) alongside iMessage and FaceTime, indicating that it plans to incorporate external IM features on a system wide level.