Samsung ramps up A5 production in Texas; iOS 5.0.1 tweak may aid Siri ports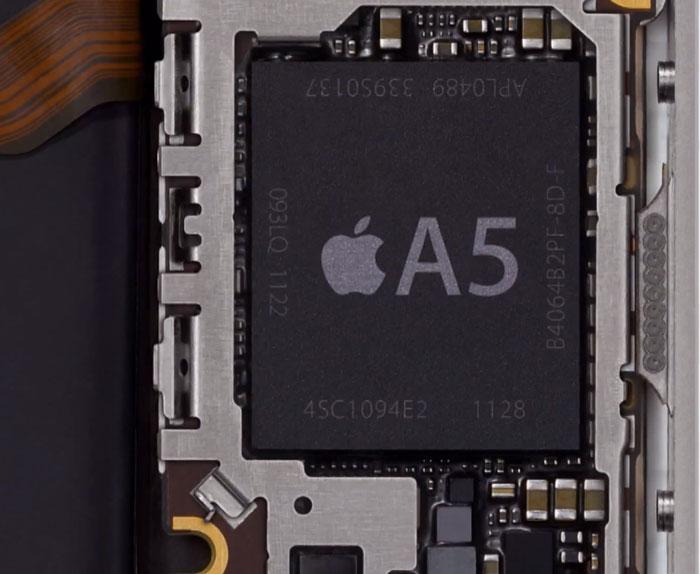 AppleInsider is supported by its audience and may earn commission as an Amazon Associate and affiliate partner on qualifying purchases. These affiliate partnerships do not influence our editorial content.
Samsung began full-scale production of Apple's A5 processor at a new facility in Austin, Texas, this month, while hackers are claiming that Apple's recent tweaks to iOS 5.0.1 could open up legal ways to port the Siri voice assistant feature to other iOS devices.
Reuters reports that Apple's South Korean component supplier reached full production at its 1.6 million square-foot factory earlier this month. Though Samsung reportedly began producing A5 processors at the plant earlier in the year, the company only recently reached full capacity.
"Nearly all of the output of the non-memory chip production from the factory…is dedicated to producing Apple chips," a source told the publication.
Samsung already produced NAND Flash memory chips at the facility. The report claims the new production line cost $3.6 billion to build, while the company's total investment in Texas amounts to roughly $9 billion. Samsung's only other non-memory logic chip factory is located in South Korea.
A Samsung spokeswoman told Reuters that 1,100 jobs had been added for the new production line, which can generate up to 40,000 silicon wafers a month.
Apple introduced the A5 chip with the iPad 2 in March, eventually adding it to its iPhone line with the release of the iPhone 4S in October. The chip reportedly cost $25 to build, though volume production is believed to have brought the price down to around $15, roughly in line with prices of competing chips.
Rumors had suggested that Apple would transition away from dealing with Samsung because its relationship with the company had soured. Though Apple is set to become Samsung's biggest component customer this year, it is also locked in a fierce legal battle with the company over patents related to smartphones and tablets. However, Apple has reportedly signed deals for the next-generation A6 processor, believed to be a quad-core model, with both Taiwan Semiconductor Manufacturing Co. and Samsung.
Recent changes to iOS 5.0.1 by Apple may have paved the way for a fully legal port of Siri from the iPhone 4S to other devices, Cult of Mac reports. The Cupertino, Calif., company quietly updated iOS 5.0.1 to build 9A406 without specifying what changes had been made.
Well-known jailbreak hacker MuscleNerd revealed on Thursday that the update allowed a user to collect the files needed for a Siri port without having to break Apple's copyright, the report noted.
"It's the first public 4S ipsw where the main filesystem keys are obtainable (due to non-encrypted ramdisks)," he said.
But, given that Siri requires communication with Apple's servers to function, it's not immediately clear whether a port of the virtual voice assistant would fit within all applicable terms of service and license agreements for the device in question.
A number of members of the jailbreak community have been hard at work trying to port Siri to other devices. In late October, two hackers claimed to have gotten a limited functionality version of Siri working on a jailbroken iPhone 4 and iPod touch. Doing so, however, required custom information from an iPhone 4S device. Also, Apple has warned that jailbreaking an iOS device may void its warranty.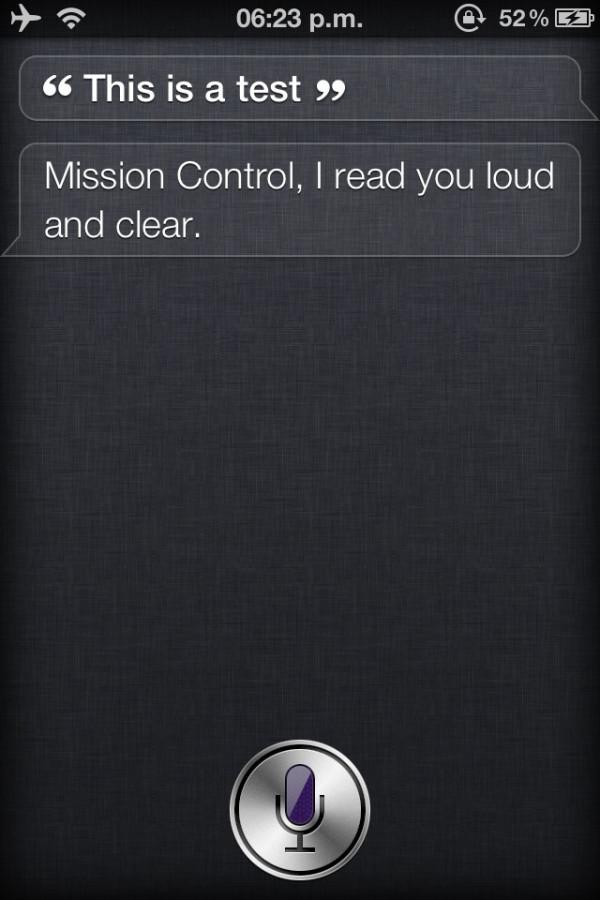 Apple released Siri as an exclusive feature for the iPhone 4S after acquiring the app last April. The Siri team has since grown to become one of the largest development teams at the company.
Full Siri functionality may also require minor hardware modifications. A teardown of the iPhone 4S revealed that the proximity sensor on the handset has a new infrared component built to work with Siri's raise-to-speak feature.