Nokia readies US Windows Phone launch with CES event on Jan. 9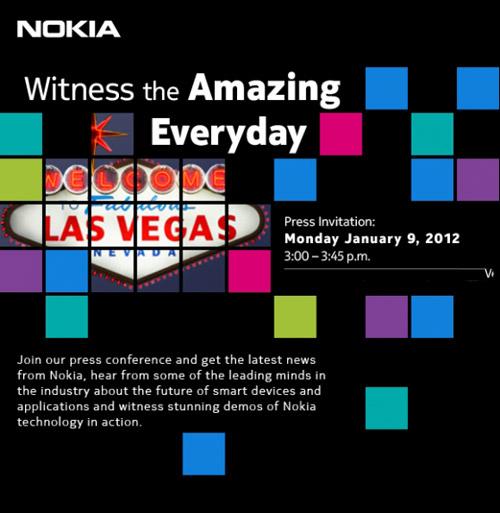 Nokia has sent out invitations to members of the press for a Windows Phone-related event on January 9 at the 2012 Consumer Electronics Show in Las Vegas, Nev., as it gears up for the launch of its new Lumia phones in the U.S.
Electronista reported receiving the invitation on Monday, noting the invite's Microsoft's Metro UI tile theme. The event is expected to highlight the handset maker's Windows Phone-based Lumia smartphone line because the invitation uses the products' "Amazing Everyday" slogan.
However, Nokia could face some challenges to drumming up support for its new smartphones at CES. A recent report from Taiwan industry publication DigiTimes claims that vendors are expecting the confab to have an unusually small impact on consumer demand because of a lack of "new innovations."
After Nokia announced its new partnership with Microsoft in February, the company unveiled its first Windows Phone devices in October. The handsets went on sale last month in Europe, but they are not set to arrive in the U.S. until early 2012.
Lumia sales appear to be off to a modest start. Neither device was able to crack the list of top ten smartphones in the U.K. during the four weeks ending Dec. 9, according to a recent analysis. That report revealed that Nokia sold "only narrowly more" than its basic "Touch and Type" phones during the period, even with the help of a £20 million advertising campaign.
For its part, Nokia has said that U.K. preorders for Lumia have been higher than any other handset, but it has also noted that sales of the new Windows Phone devices will take time to build up because it lacks a base of customers that could automatically upgrade from a previous generation.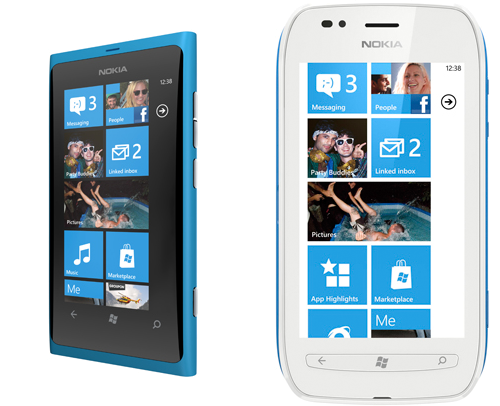 Nokia's new Lumia 800 (left) and Lumia 710 are its first Windows Phones.
Some analysts have lowered their estimates for Lumia sales on concerns that the handsets will fail to gain traction.
AT&T said last month that it is finalizing a deal with Nokia to begin offering its Windows Phone devices next year. An executive with the company cautioned that he foresees "a lot of challenges" for the Windows Phone platform as it aims to take share from Apple's iOS and Google's Android.
Recent leaks have also suggested that both AT&T and Verizon are testing LTE-based Lumia 800 devices on their networks, though it's not clear whether either carrier has made a final decision on such a device. Rumors have also swirled of a high-end Lumia 900 handset that could make its debut in the U.S. sometime next year.