RIM now worth less than Apple's App Store alone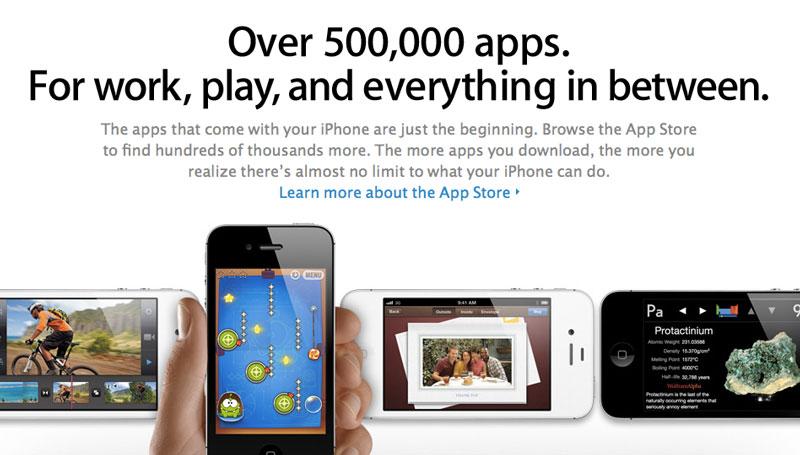 Research in Motion's struggles in the smartphone market have driven its stock price so low that the company is worth less than the estimated value of just Apple's App Store.
At a price of $13.44, RIMM stock finished last week at a total value of just $7.04 billion. That's less than the $7.08 billion that Apple's App Store is estimated to be worth, as noted by author Brian S. Hall.
An analysis from Trefis places the value of the App Store at 2 percent of Apple's market cap. AAPL stock has a market cap of $354 billion, or more than 50 times greater than RIMM, and 2 percent of that means the App Store contributes $7.08 billion to Apple's market cap.
"The App Store is probably worth more than BlackBerry," Hall wrote. "All of BlackBerry. Just the App Store. Nothing else. Not the iPhone or iPod. Not Mac. Just the App Store."
RIM's stock has plummeted since the company announced last week that BlackBerry shipments saw a slight decline year over year while the company managed to ship just 150,000 PlayBook tablets last quarter. Meanwhile, Apple's iPad is likely to soon eclipse RIM's BlackBerry in total sales, with RIM guiding shipments of between 11 million and 12 million BlackBerry units next quarter, while Apple sold more than 11 million iPads last quarter.
RIM also announced last week that its forthcoming next-generation smartphone operating system, BlackBerry 10, has been delayed until the second half of 2012. That has prompted some analysts to wonder if the new platform will be too little, too late to the high-end smartphone market.
Apple's iOS App Store has been a key component in the company's continued success for the iPhone and iPad. One report last week indicated that iOS applications bring in 300 percent more revenue than their Android counterparts.
Apple's iTunes Store and App Store reportedly cost as much as $1.3 billion a year to operate. The company has maintained for years that makes little profit from the storefronts. Developers have received $2.5 billion in payments as a result of the App Store.