FCC approves 4G spectrum purchase for AT&T after failed T-Mobile merger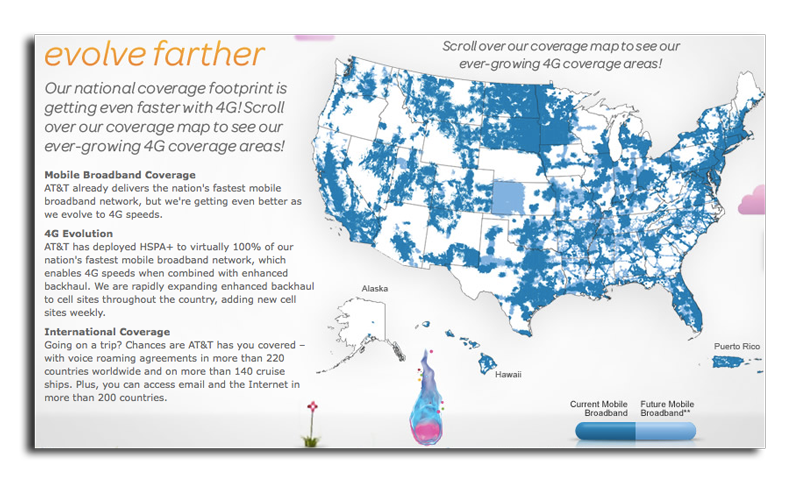 On the heels of AT&T's decision to give up on its proposed acquisition of T-Mobile, the Federal Communications Commission has approved the carrier's purchase of 700MHz spectrum from Qualcomm that would be used for its expanding 4G LTE network.
The FCC's green light for the spectrum deal came much sooner than expected, as the agency had previously stated that it would make a decision within 180 days from Nov. 29, MacNN reports. As such, some have viewed the commission's approval as a consolation prize for AT&T because of its failed bid to acquire rival wireless operator T-Mobile.
As a condition for acquiring Qualcomm's spectrum, AT&T will need to protect against interference and permit customers from rival carriers to roam on its network. According to the report, the agreement could take effect by the end of 2011.
AT&T announced that it had reached an agreement with Qualcomm to purchase spectrum licenses in the 700MHz frequency band for $1.925 billion late last year, pending regulatory approval. Qualcomm had used the spectrum for its discontinued FLO TV service.
The FCC revealed in August that it was reviewing the AT&T/T-Mobile merger and AT&T's spectrum license deal with Qualcomm in conjunction with each other. In November, the FCC hinted that it would approve the Qualcomm deal when AT&T withdrew its application to acquire T-Mobile, ostensibly so it could focus on a corresponding lawsuit from the Department of Justice.
AT&T had frequently insisted that insufficient spectrum was the main reason for its interest in T-Mobile. However, lawmakers and regulators recommended that the carrier make use of existing spectrum without eliminating a competitor from the market.
At the start of this year, the carrier announced that it will accelerate its plans to roll out 4G LTE networking nationwide. The company is set to bring 4G connectivity to 70 million customers in 15 markets by the end of 2011.
Rival Verizon Wireless has a several month head start on AT&T after having launched its LTE network last December.
For its part, Apple has held off on releasing an LTE iPhone, preferring instead to let the carriers first get their infrastructure in place. CEO Tim Cook said in April that the first generation of LTE chipsets had required "a lot of design compromises" that the company wasn't willing to make. However, recent reports have suggested that Apple is readying LTE-capable models of its iPad and iPhone, possibly for release as early as next year.