Apple television said to run on custom-built chips like iPhone, iPad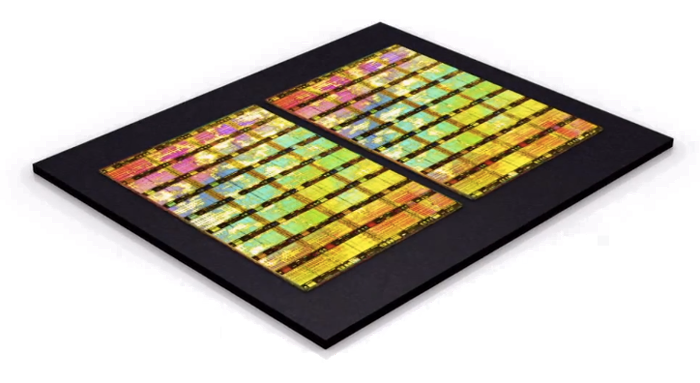 AppleInsider may earn an affiliate commission on purchases made through links on our site.
Rather than utilize off-the-shelf chips from a company such as Intel, Apple is expected to use its own custom-built chips like in the iPhone and iPad for its anticipated television set.
Taiwan Semiconductor Manufacturing Company, Advanced Semiconductor Engineering and Siliconware Precision Industries are three companies expected by DigiTimes to bid on orders with Apple. The companies could build custom ARM-based chips to power an Apple television, much like the A4 CPU, first released in the iPad in 2010, is found in the current Apple TV set-top box.
Apple is said to have already signed a foundry agreement with TSMC earlier this year, utilizing its 28nm and 20nm process technologies. That deal was said to be for next-generation "A6" and "A7" processors for the iPhone and iPad, but it's possible an Apple television could also utilize the advanced chips.
In addition to featuring custom chips, the Apple television is also expected to be assembled by Foxconn Electronics, industry sources reportedly said. Foxconn already builds most of Apple's devices, including the iPhone and iPad.
The report said Apple is expected to finalize the hardware standards for its television set at the end of the second quarter of 2012. After that, it will place orders for customized chips and other components directly with its contract manufacturers. That's the same approach Apple uses to build its iPad and iPhone lineups.
The Taiwan electronics industry publication once again pegged the Apple television for launch by the end of 2012. On Tuesday, DigiTimes also said that suppliers are expected to begin preparing components for the anticipated HDTV in the first quarter of 2012, and that it will have screen sizes of 32 and 37 inches.
Earlier reports also claimed that Apple will buy chips from Samsung for its television set, while Sharp is expected to manufacture displays. As for content, analyst Shaw Wu with Sterne Agee said earlier Wednesday that Apple is hoping to offer Internet-based content subscriptions that will allow customers to choose their own custom channel lineups, offering an experience very different from current cable and satellite plans.