Amazon says 2011 was best holiday yet for Kindle family, still won't reveal sales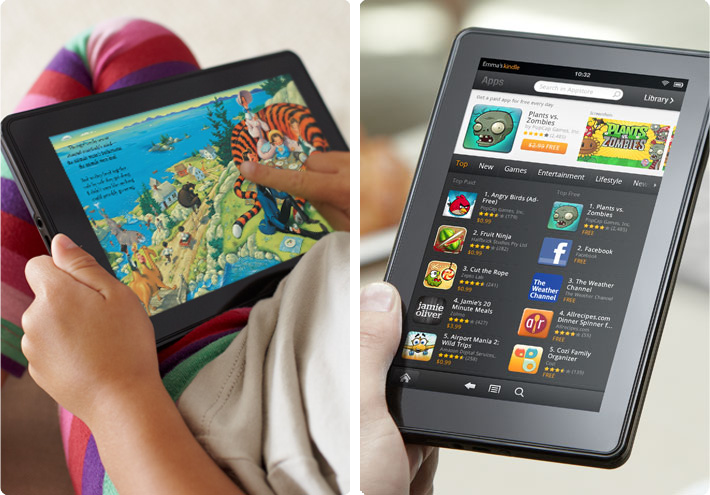 AppleInsider is supported by its audience and may earn commission as an Amazon Associate and affiliate partner on qualifying purchases. These affiliate partnerships do not influence our editorial content.
Amazon once again on Thursday touted the success of its Kindle lineup, including the new Kindle Fire, but declined to get into specifics on sales figures.
As it revealed earlier this month, Amazon once again said that it has sold more than a million devices from the Kindle family per week in the holiday shopping season. The online retailer went slightly further and said that "well over 1 million" Kindle devices were sold each week in December, but did not give any greater specifics.
The Kindle Fire, Amazon's new color touchscreen tablet, also remains the best selling, most gifted and most wished for product among the millions of items available at Amazon. It's also the best-selling product on Amazon.com's mobile website and across all of its mobile applications.
Sales of the Kindle Fire were followed by the Kindle Touch and entry-level Kindle, making up the top three selling items at all of Amazon. Christmas Day was also the biggest day ever for Kindle book downloads.
"We are grateful to our customers worldwide for making this the best holiday ever for Kindle," said Jeff Bezos, Amazon.com founder and CEO. "And in a huge milestone for independent publishing, we'd also like to congratulate Darcie Chan, the author of 'The Mill River Recluse,' and Chris Culver, the author of 'The Abbey,' for writing two of the best-selling Kindle books of the year."
Those authors both published their titles independently using Amazon's Kindle Direct Publishing, and became the No. 1 and No. 4 best-selling Kindle books released in 2011.
One estimate issued earlier this month said Amazon would ship 3.9 million units of the Kindle Fire during the holiday shopping season. Apple, meanwhile, is expected to have a record breaking quarter, topping the 11.2 million iPad sales it achieved last quarter.
Some have suggested that the low $199 price of the Kindle Fire will have a negative effect on Apple and sales of its iPad, though Apple executives have indicated they are not concerned about the device, which they believe will further fragment the Android platform.
Though the Kindle Fire is believed to have gotten off to a strong start, one usability study found that Amazon's first touchscreen tablet has a "disappointingly poor user experience," particularly for Web browsing and magazine reading. Amazon already issued an update last week to address some of those concerns, specifically input lag.