Rumor: Apple, Google may bid on English Premier League TV rights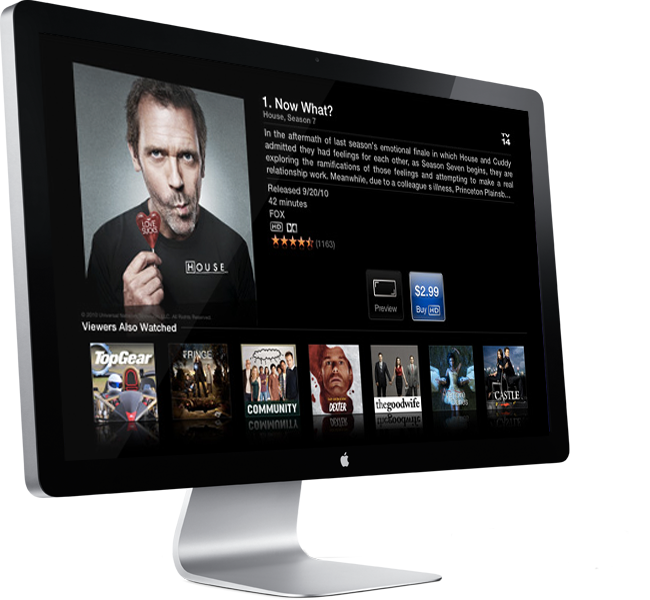 A new report claims both Apple and Google are looking into placing bids for the TV rights to the next season of the English Premier League in order to bolster their respective Apple TV and Google TV platforms.
The Daily Mail claimed on Tuesday (via MacRumors) that Apple is "showing interest" in vying for the football league's live TV rights. Rival tech giant Google is also reportedly "expected to make similar soundings."
"The Premier League is seen as the type of premium content that will help establish Apple TV in the UK and boost iPad sales, while the iTunes subscription service infrastructure is already in place," wrote report author Charles Sale.
The report named Sky, ESPN and Al Jazeera as three "certain bidders" for the broadcast rights. Sky paid £1.6 billion for its current packages, while ESPN has voiced an intent to purchase more Premier League content.
Apple has steadily added live sports content to its $99 Apple TV set-top box since it was redesigned in the fall of 2010. The device now offers access to MLB, NBA and NHL content.
Tuesday's report comes on the heels of an analyst note that claimed Apple is looking into customized programming for an upcoming full-fledged television set. Sterne Agee's Shaw Wu noted last week that one of the company's most desired features for a television is customized channel lineups. Wu also said in October that he believes licensing deals, rather than hardware or software issues, are the main obstacle preventing Apple from releasing an HDTV.
Various reports have suggested that Apple has been negotiating with networks over a streaming television service. Apple is believed to have proposed a $30-per-month iTunes TV subscription plan to networks as early as 2009. CBS Chief Executive Les Moonves revealed in November that he had been approached by Apple about a streaming TV service, noting that he had rejected the offer because the network was only interested in licensing its content.
The Wall Street Journal recently reported that Apple executives, including Senior Vice President Eddy Cue, have met with media executives to discuss "their vision for the future of TV."
Though rumors of an Apple HDTV have persisted for several years now, they gained credence in October when it was revealed that company co-founder Steve Jobs believed he had "cracked" the secret for a connected TV interface. Apple is expected to make use of its own custom-built chips for the set. The long-awaited device is rumored to come in three sizes and could arrive as early as the end of this year, according to one report.