iPhone 4S users consume nearly twice as much data as iPhone 4 - study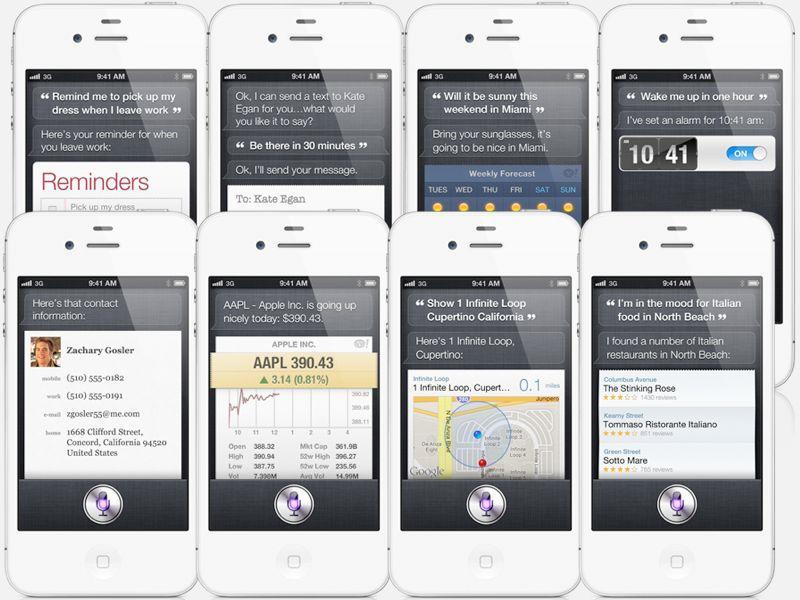 A wireless industry study has found that iPhone 4S owners on average use roughly twice as much data as iPhone 4 owners and three times as much as iPhone 3G users.
Telecom network technology firm Arieso cited the Siri virtual assistant feature as contributing to the increase, according to Reuters. The study used Apple's three-year-old iPhone 3G model as a benchmark.
The firm discovered that data usage of the iPhone 4 was 1.6 times higher than the iPhone 3G, while iPad 2 tablets consumed 2.5 times more data. The iPhone 4S was the heaviest on usage with three times the amount used by the iPhone 3G.
"I use the iPhone 4 myself and when I first heard of the iPhone 4S features I was not compelled to rush out and get one. However, the data usage numbers I am seeing make me wonder what I am missing," Arieso's chief technology officer, Michael Flanagan, said of the study.
Flanagan also noted that tablet usage closely resembled that of high-end smartphones. "A tablet still looks like a big smartphone," he said.
According to Bloomberg, Arieso's research found that one percent of the high-use subscribers consumed half of the data volumes. "The hungry are getting hungrier," Flanagan said.
An earlier inquiry into Siri's data usage discovered that the service consumes about 63KB per query. As such, using the feature 10 to 15 times a day would take up 18.5 to 27.7MB per month.
Siri is still in beta mode, with limited functionality outside of the U.S. Apple is, however planning a rapid international expansion for Siri this year. The company is actively hiring iOS software engineers to help develop the Application Programming Interface for Siri and port the feature to other languages.
AppleInsider tested the iPhone 4S on the AT&T, Sprint and Verizon networks shortly after its release. Extended tests showed that AT&T was generally faster than its rivals, while Verizon had broader coverage. Meanwhile, Sprint struggled with often unusable data service.
The rise in iPhone data consumption comes as Sprint is the only U.S. network to offer an unlimited data plan. CEO Dan Hesse was thought to have made comments this week undermining the carrier's unlimited offer, but it later turned out that he was referring to abusive data practices when roaming.
The iPhone has actually brought about broad changes in the wireless industry. AT&T, Apple's original carrier partner in the U.S., was initially surprised by the amount of data users consumed. The carrier was left scrambling to keep up with demand from Apple's customers, with one report from 2009 comparing the iPhone to a Hummer.
Apple waited until the second-generation iPhone to add 3G data services, allowing AT&T time to steadily improve its 3G network. The iPhone maker has also opted to wait for 4G LTE to become more mature. CEO Tim Cook said the first generation of LTE chipsets required "design compromises" that Apple was unwilling to make. Reports have suggested that Apple may release LTE iPad and iPhone models starting this year.
Verizon got a head start on AT&T when it rolled out its LTE network in December 2010. But, AT&T has been steadily making progress, announcing on Thursday that it had expanded its LTE network to 11 new cities for a total of 26 markets.